Andrew Fountain - Guidance Part 2: Does God direct us, and how?
You can listen to part 1 of this series here.

---
Sermon notes - Guidance Part 2: Does God direct us? With examples old and new
Queen Street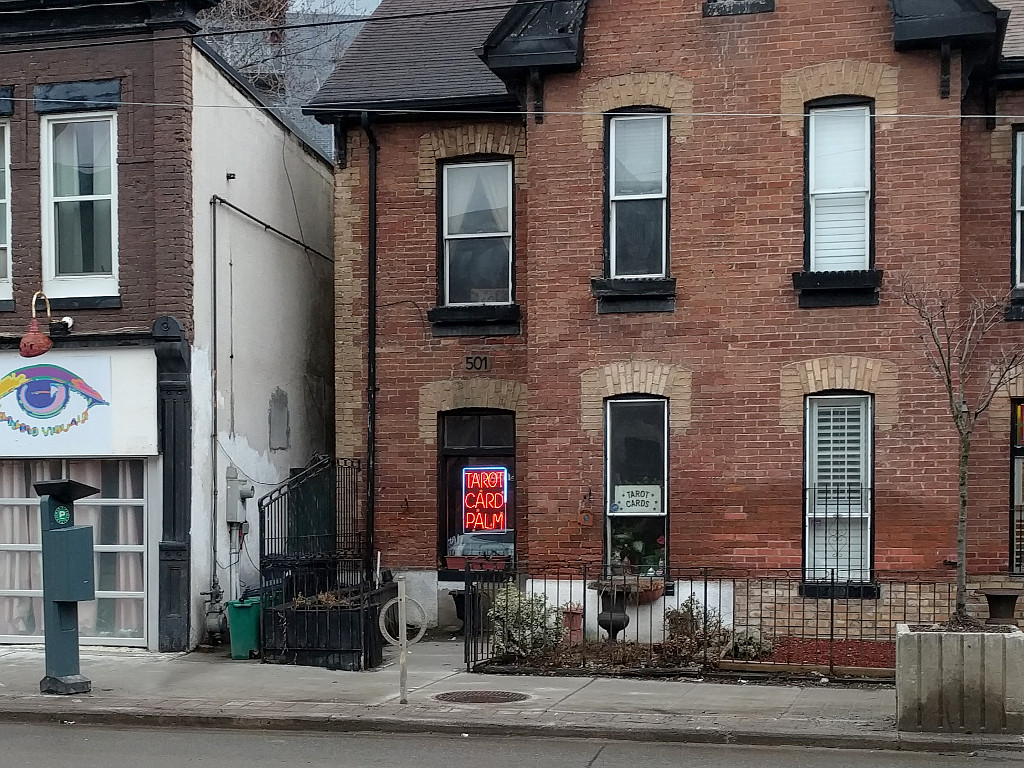 Image source: Andrew Fountain
I was walking along Queen St recently and snapped this picture for today's sermon

It demonstrates how axious we humans are about the future, and want help making decisions

Summary of last time

The problem with fleeces
The good, the bad & the ugly
God's will
God's Moral Will (right and wrong)
God's Sovereign Will (allows for evil to lead to good)
Relating the two together (Permissive)
Is there also an Individual Will?
Where you will live
Who, if and when you will marry
What church you will belong to
What work you will do
Buying decisions
What clothes to wear today
Idea's of Guidance
The Dot of God's perfect will
Inside the circle everything that is not sinful. Outside it is sin
But the dot in the middle is God's perfect will for you
God has mapped out an exact path for your whole life and you have to find it
Even the smallest thing is important?
Normal life (up to me)
Major decisions (need to ask God)
Where do we draw the line?
In a sense it is true that God has a destiny for you, but it is not a mechanical thing like this

We can get under a yoke of a kind of legalism

God wanted me to be a missionary but I never went. Now I am out of his will
God has an infinite number of backup plans, and you can never get "out of his will"
God has chosen a person for you and will reveal them personally to you if you sincerely seek him.
What if you get the wrong person. Is your whole life ruined?
What if you got married before you were saved and were not even seeking his will?
What if the person who God has chosen for you has a momentary lapse and marries someone else?
Are you doomed? Stay single, or marry the wrong person?
I have a friend who was very fond of a particular girl. —Spent about a year trying to get guidance.

Finally decided yes and asked her out, only to discover that a few days previously his best friend had started going out with her and within a year was married to her.
He was devastated. Eventually he got over it after years of depression.
Now he is very happily married

But going back to the dot

even the smallest thing (what colour socks you put on) could have an effect (the butterfly effect)
you need to get God's input for everything
In practice, people who follow this classify decisions into two types

Reaction: the opposite extreme
Wisdom view
There is no dot
He offers wisdom, but never promised guidance.
God has already revealed what is right and wrong in the Bible.
You have freedom to do anything you want in the circle
What do you think of this?

Does God ever give any direction apart from what is right and wrong?
Four answers
Individual will: God has a plan for every detail of your life which he wants you to discover.
If you miss it you are out of his will.
Way of Wisdom: He offers wisdom, never promised guidance.
God has already revealed what is right and wrong in the Bible.

Freedom to do anything you want that is not sinful.
Modified Wisdom: Usually 2. but God will still sometimes give us direct guidance

God wants us to ask for help in making decisions and will often make it clear for us.

Having the mind of Christ: How Jesus lived

Similar in many ways to 3. but takes seriously the indwelling of the Spirit.
If we are walking in the Spirit, it affects every choice we make.
The fundamental question is: Is God ok for you to do anything that is not sinful, or can he lead you within that?
Yes he can but does not promise to in every situation

We would like it written in the sky

But that would not grow maturity
God does not usually hand it to us on a plate, or we would not learn and grow

(I would say that 3. is a very good start, but not the final answer)
So it all hinges on whether God's moral will is all there is.
God's will
God's Moral Will
God's Sovereign Will
God's Directive Will ←does it exist?
Maybe some examples would help:
1. God's Moral Will
Mat 12:50 For whoever does the will of my Father in heaven is my brother and sister and mother.
Rom 12:2 Do not be conformed to this world, but be transformed by the renewal of your mind, that by testing you may discern what is the will of God, what is good and acceptable and perfect.
2. God's Sovereign Will
1Co 1:1 Paul, called by the will of God to be an apostle of Christ Jesus, and our brother Sosthenes,
3. God's Directive Will
John 4:34 Jesus said to them, "My food is to do the will of him who sent me and to accomplish his work.
John 5:30 "I can do nothing on my own. As I hear, I judge, and my judgment is just, because I seek not my own will but the will of him who sent me.
John 6:38 For I have come down from heaven, not to do my own will but the will of him who sent me.
Acts 23:12-24
When morning came, the Jews formed a conspiracy and bound themselves with an oath not to eat or drink anything until they had killed Paul.
There were more than forty of them who formed this conspiracy.
…
But when the son of Paul's sister heard about the ambush, he came and entered the barracks and told Paul.

Would it have been wrong for Paul to gently ignore him?

Paul called one of the centurions and said, "Take this young man to the commanding officer, for he has something to report to him."
So the centurion took him and brought him to the commanding officer and said, "The prisoner Paul called me and asked me to bring this young man to you because he has something to tell you."
The commanding officer took him by the hand, withdrew privately, and asked, "What is it that you want to report to me?"
He replied, "The Jews have agreed to ask you to bring Paul down to the council tomorrow, as if they were going to inquire more thoroughly about him.
So do not let them persuade you to do this, because more than forty of them are lying in ambush for him. They have bound themselves with an oath not to eat or drink anything until they have killed him, and now they are ready, waiting for you to agree to their request."
Then the commanding officer sent the young man away, directing him, "Tell no one that you have reported these things to me."
Then he summoned two of the centurions and said, "Make ready two hundred soldiers to go to Caesarea along with seventy horsemen and two hundred spearmen by nine o'clock tonight,
and provide mounts for Paul to ride so that he may be brought safely to Felix the governor."
NET Bible
---
Principles
Ask God for Wisdom and Direction
Beware if one contradicts the other
Guard against the subjective (e.g. feelings)
Communications from God
 
Always
Sometimes
objective
                                       
 
 
 
 
                                       
 
 
 
 
subjective
                                       
 
 
 
 
                                       
 
 
 
 
Explain terms
What is Always, objective?
Communications from God /1
 
Always
Sometimes
objective
- Bible
- Especially Kingdom values (love, justice)
- Godly advice from
  others
                                       
 
 
 
 
subjective
                                       
 
 
 
 
                                       
 
 
 
 
Communications from God /2
 
Always
Sometimes
objective
- Bible
- Especially Kingdom values (love, justice)
- Godly advice from
  others
                                       
 
 
 
 
subjective
- God-given wisdom
- Common-sense
- Personal desires
                                       
 
 
 
 
Communications from God /3
 
Always
Sometimes
obj
- Bible
- Especially Kingdom values (love, justice)
- Godly advice from
  others
- Public Vision
- Audible Voice
- Unusual "co-incidences"
subj
- God-given wisdom
- Common-sense
- Personal desires
                                       
 
 
 
 
Gibson Flying V2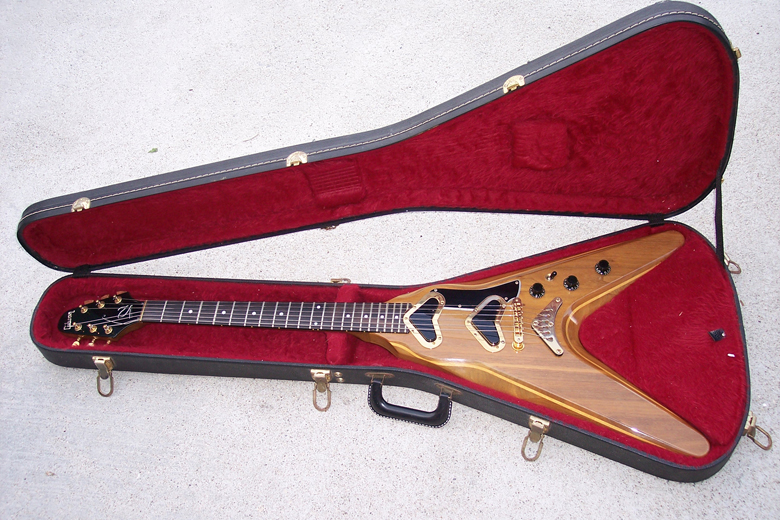 Image source: guitarz.blogspot.com
Many years ago I wanted to buy a guitar.
There was a particular guitar I saw in a store that I thought was just the one the Lord had for me.
As I prayed about this, I felt that I had some passages of Scripture that indicated to me that God was leading me to purchase this guitar in particular.
I earnestly wanted to be led by the Spirit so that this purchase would be the right one, and I felt that the Lord was leading me very definitely to this particular guitar.
Before I bought it I thought I would make a few inquiries from somebody who knew a lot more about guitars than I did and I discovered that this model of guitar had some rather negative features about it and didn't give the sound I was looking for.
Suddenly I wasn't interested in buying it at all.
I was shocked at how quickly my sense of leading evaporated.
As I looked at these passages of Scripture, I realized that they were actually not really leading me to this guitar at all.
They were something I had concocted in my own heart to provide a rational reason why God should be leading me in that particular way.
It is so easy to rationalize!
But: Dad praying about sabbatical
Communications from God /4
 
Always
Sometimes
obj
- Bible
- Especially Kingdom values (love, justice)
- Godly advice from
  others
- Public Vision
- Audible Voice
- Unusual "co-incidences"
subj
- God-given wisdom
- Common-sense
- Personal desires
- Prophetic words
- Wise spiritual insights
- "Impression" from Spirit
- "Burden" or "Peace"
- Dreams
Objective is much more valuable that subjective,
The second column should not usually contracdict the first
The bottom right is the most problematic: "God has told me"

God sometimes does speak like that—weigh it against other things
New Year's Day, 1887, was bitterly cold. Jonathan Goforth and I started for a walk through the Rosedale ravine just north of my home. On reaching Parliament street, instead of turning northward to the ravine, I stopped short and said, "Jonathan, I feel strangely impressed that we should go south down to the slum district."
He looked at me amazed, and for several moments we stood debating, for he strongly objected, saying very truly that Parliament Street was the last place for a lover's walk!
At last I said, "Did you ever feel so clearly led to do something that you just had to do it?"
To this he replied, "If that is how you feel, let us go south." (But it was a very silent walk!) For almost a mile and a half we walked down Parliament. Then I led the way a block east. By this time I was getting pretty nervous.
Hesitating for a moment, I led on down Sackville Street for over a block, then stopped in front of a small cottage and said, "O Jonathan don't look at me as if I had gone crazy! Let us knock at this door."
Jonathan, evidently getting anxious, exclaimed, "But why?"
Cabbagetown cottages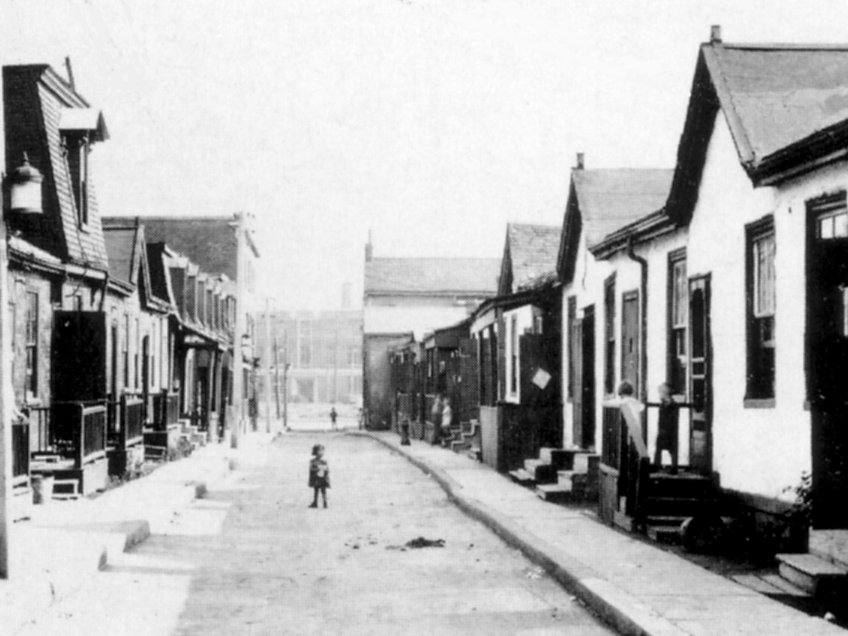 Image source: City of Toronto Archives
"I don't know," I replied. Now I must say the man of the house was such a drunken fellow I had always avoided visiting his wife at times when he might be in. But this time I knew of no reason whatever why I should call. We knocked.
The husband opened the door, and on seeing me cried out, with tears running down his face, "Oh, Miss Bell-Smith, God has sent you!"
We found the place like an ice house—no fuel, no fire, no food. The poor wife was lying on a miserable bed with but little over her and seemingly coughing her life away. In the corner of the room lay a dead baby, born a few hours before. Their sad story was quickly told. The man had gone to the city hall for help, but it was closed, it being New Year's Day. Returning to his wife with his last hope of help gone, he sank down by her bedside and joined her in crying to the Lord to send someone to them. At that very time the strange impelling had come to me.
The story would not be complete without the following: Forty years later my daughter Ruth (Mrs. D. I. Jeffrey of Indo-China) when on furlough addressed a meeting in the East End Mission Hall. A poor old crippled woman was helped in and seated at the door. She asked that Ruth be brought to her. Then tremblingly she unwrapped a tiny parcel and handed to Ruth a small gold coin worth two dollars and fifty cents, saying, "give this to your mother and tell her I have never forgotten how she saved my life forty years ago." She had been keeping the coin for that purpose for years.
Many times I have felt—maybe I should walk this way home. Nothing...

Once I had a feeling I should call someone I hadn't see for a year or so... "How did you know?"

Student who felt God had someone for him to share the Gospel with.
Next time:
I'm going to spend some time on each of these
Is there a difference between OT & NT

Most of this is applicable to OT as well

There is a radically new relationship with God

Jesus modelled it
I was talking to a Muslim man at a course I was teaching

Illustration of being guided to someone's home

The best way is for them to send their son in the car with you
That is what God has done—the Son is in the car!
Updated on 2016-04-19 by Andrew Fountain
Login to post comments

53 downloads

1 plays