Betrayed, Arrested, Abandoned, Denied and Abused —John 18
Jesus was betrayed, arrested, abandoned, denied and abused.
Yet those were the very people he came to die for!
What manner of love is this?
If you have trouble viewing this video, you can try watching it directly on Vimeo
Sermon Outline - Betrayed, Arrested, Abandoned, Denied and Abused —John 18
Video cover image by pxfuel —Free for commercial use, DMCA
Goal:
To truly hear what God is saying to us in this passage
and respond to it
Plan for today
The story of betrayal, arrest, abandonment & abuse in John 18
Four Questions
The core message of the passage, and our response
Structure of John
1–12
"Book of Signs"
13–21
"Book of Glory"
John 13–21 "Book of Glory"
13 A meal with the disciples
14–17 New Teaching
      from Jesus
      to the disciples
18–20
Arrest
Crucifixion
Resurrection
21 A meal with the disciples
Our Destiny
Simply receive and believe his love
Having taken in this love, give it out in God's name
We are a gift from the Father to Jesus: beloved companions for him
He gives our love back to the Father as a gift:
to be revealers of God's self-giving love to the world (and universe)
This is the highest expression of the Christian faith you will ever hear.
More than that, it is the highest point of human existence
1. The Story
Arch of Titus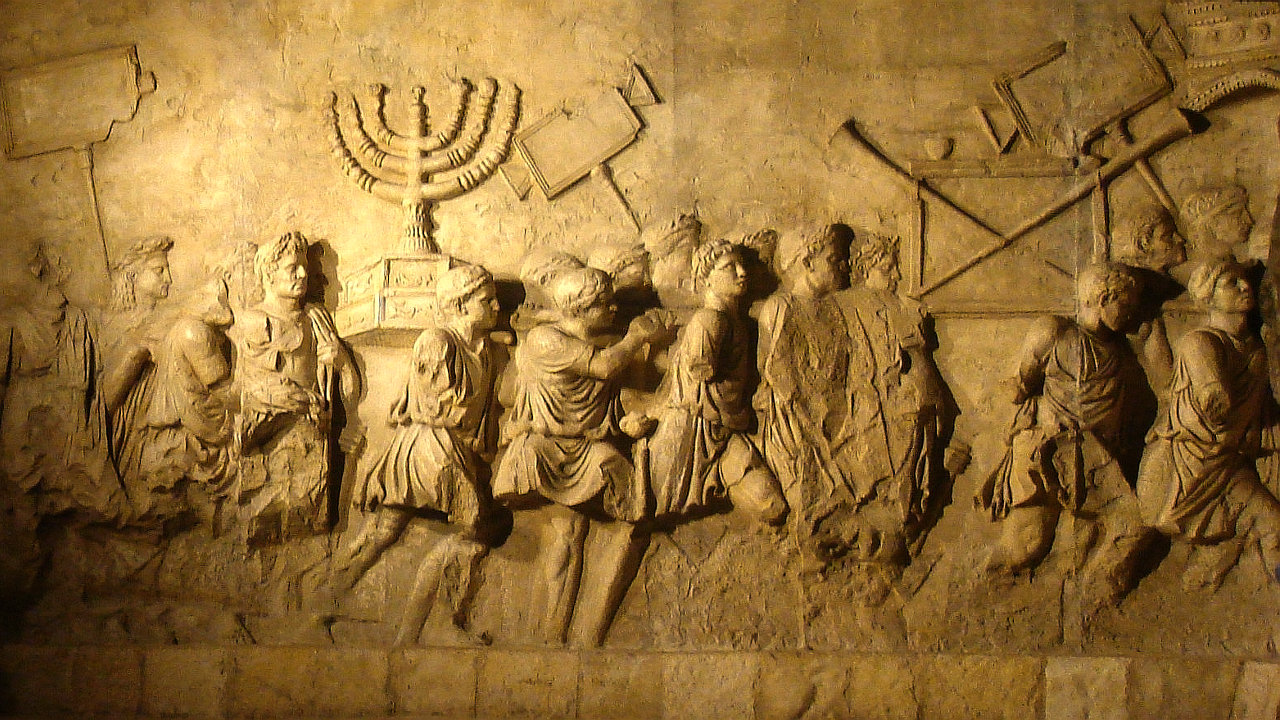 Image source: wikipedia
Questions
Should we be passive and not defend ourselves like Jesus?
What should the disciples have done?
What does John want us to learn? The core message?
How can we respond to in in our current situation?
Jesus' Response Isaiah 53
He was oppressed, and he was afflicted,
yet he opened not his mouth;
like a lamb that is led to the slaughter,
and like a sheep that before its shearers is silent,
so he opened not his mouth.
How to behave when treated unfairly by authorities

Is this really the lesson?
3. What does John want us to learn? The core message?
What it was like for Jesus
Betrayal
His care for disciples
Abandonment
Unfair trial
Brutality
Yet these were the very people
"He came to his own, yet his own people did not receive him.
And now he was going to die for them!!
Romans 5
For while we were still weak, at the right time Christ died for the ungodly.
For one will scarcely die for a righteous person—though perhaps for a good person one would dare even to die—
but God shows his love for us in that while we were still sinners, Christ died for us.
Takeaway
Appreciate what it was like for Jesus to love at this moment
The core of following Jesus is to show this kind of love
Get into a quiet place and ask Jesus what it was like for him at this point
Ask him to bring to your mind how his love could flow out of you in your life situation right now
Take a step in faith, even though you don'f feel like loving -

story of Corrie Ten Boom
Loving your enemies is the hardest task any human can have
This does not in any way mean giving in and being soft, that might not be love at all
But the love that Jesus demonstrated is the only thing that can ultimately brake the power of darkness, of injustice and oppression
Updated on 2020-06-07 by Andrew Fountain