Old Testament Shadows and Types
Why did the disciples get so excited when Jesus opened up the meaning of the Old Testament to them?
Learn about types and shadows and you will see!
If you have trouble viewing this video, you can try watching it directly on Vimeo
Sermon Outline - Old Testament Shadows and Types
Goal:
For Jesus to open our eyes to see him in the Old Testament,
just like he did with the two disciples
Last 3 weeks
Fruit and Roots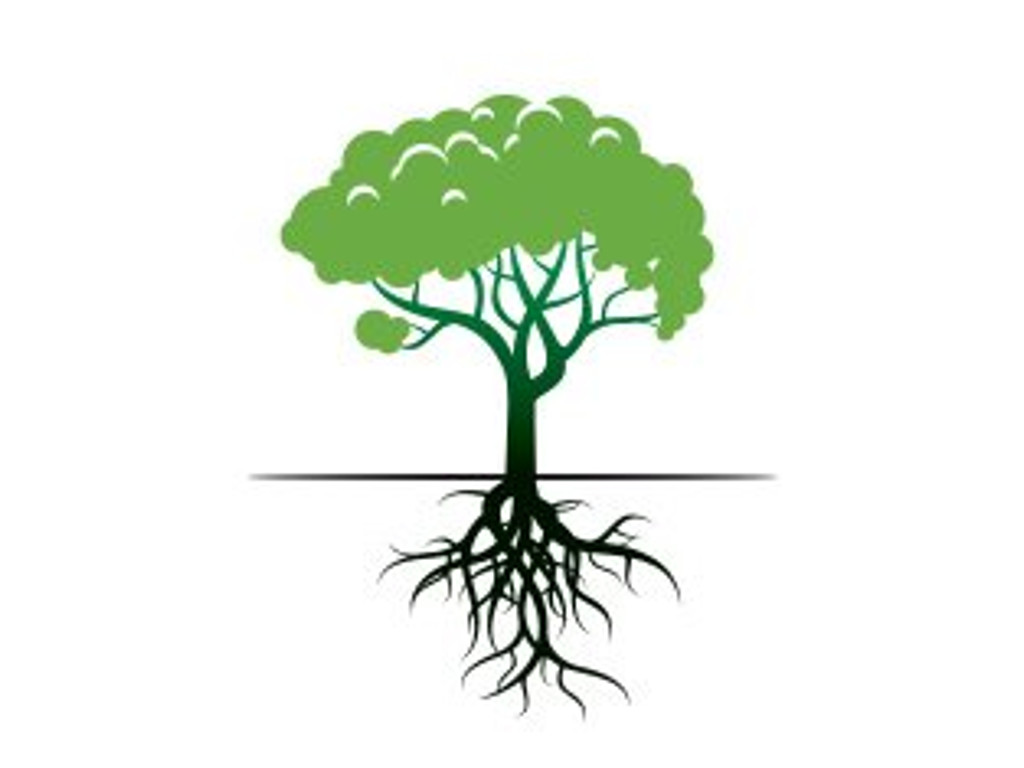 Image source: "CC0 Public Domain"
two weeks ago: A sense of wonder and awe at God's power and beauty.
Creation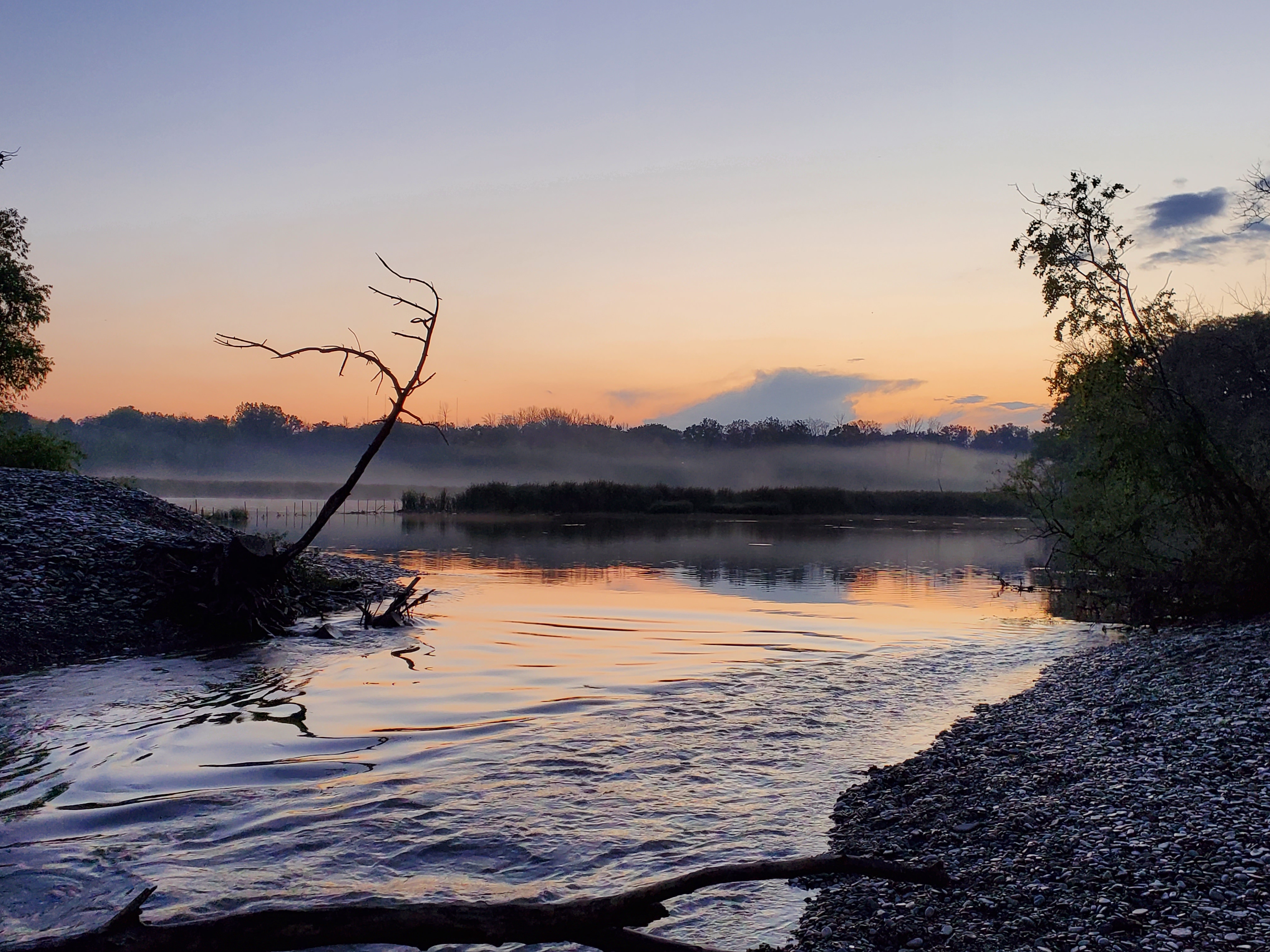 Image source: Fountain
Big Story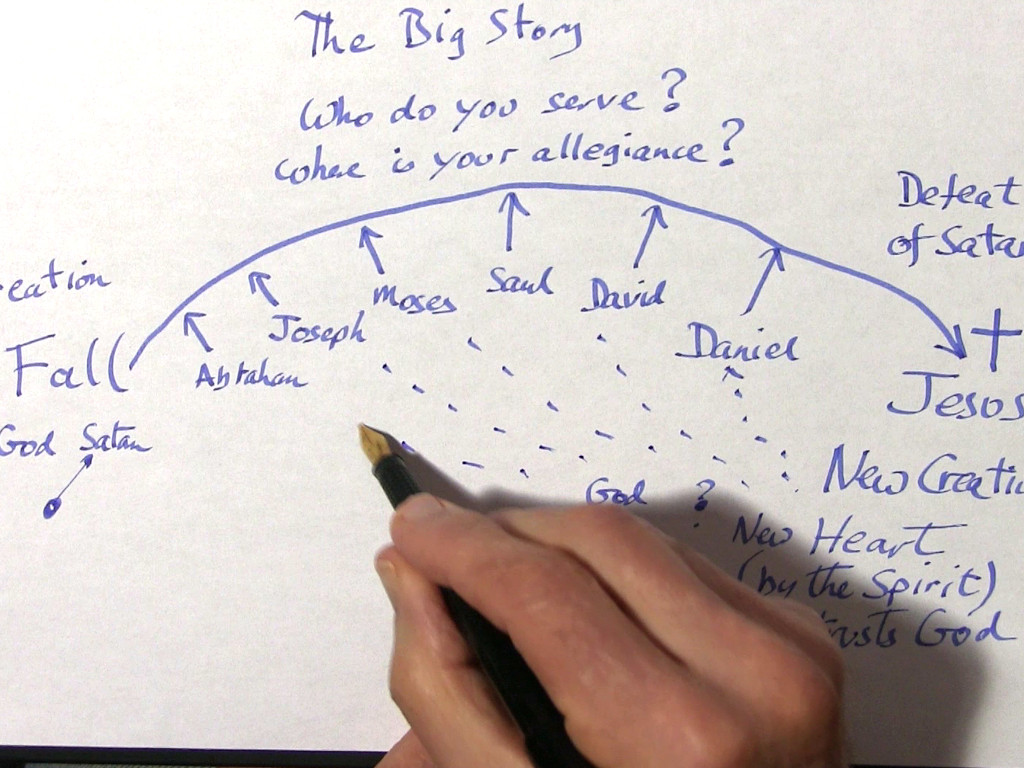 Image source: Fountain
Old Testament Shadows and Types
Jesus—the Golden Thread
Types and Shadows
Two Examples of Types to encourage us
1. Jesus—the Golden Thread
Luke 24
And beginning with Moses and all the Prophets, he explained to them what was said in all the Scriptures concerning himself.
They asked each other, "Were not our hearts burning within us while he talked with us on the road and opened the Scriptures to us?"
Then he opened their minds so they could understand the Scriptures.
Golden Thread 1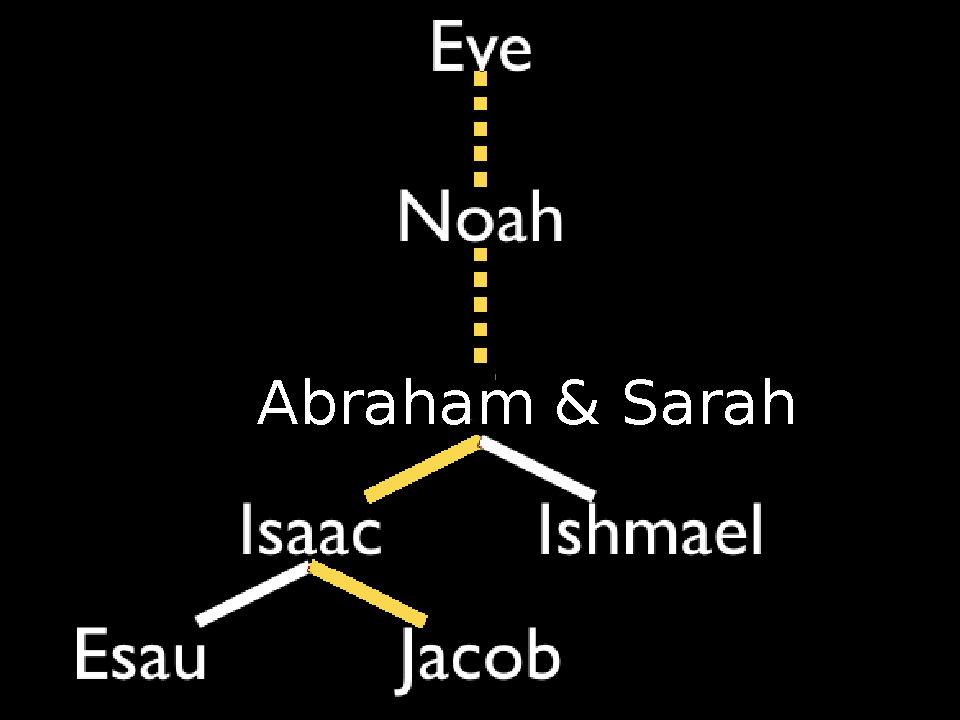 Image source: Fountain
Golden Thread 2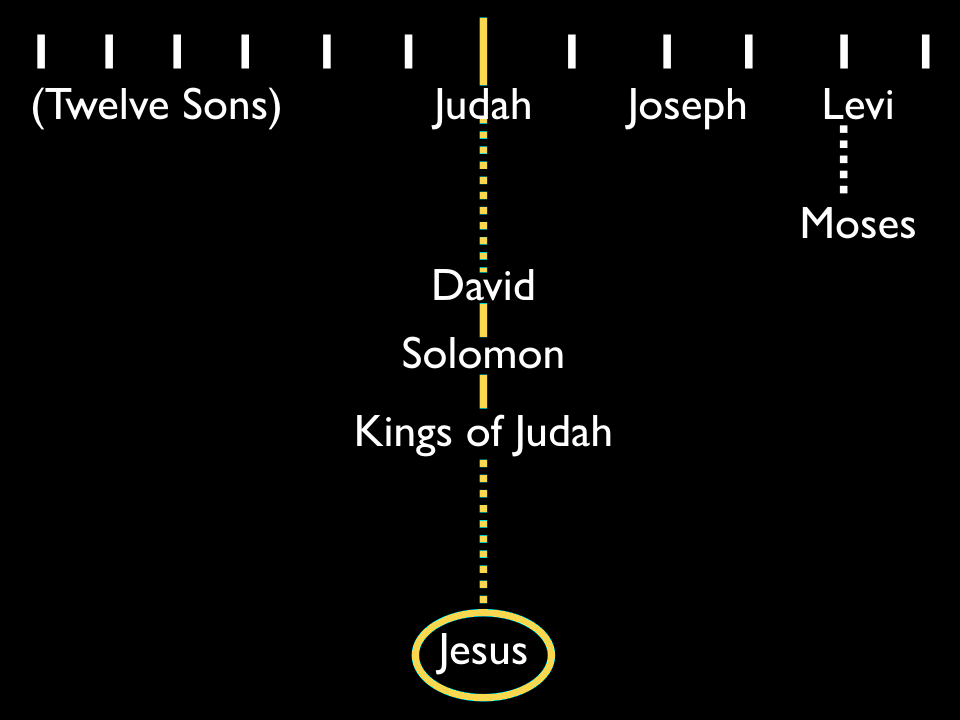 Image source: Fountain
2. Types and Shadows
Type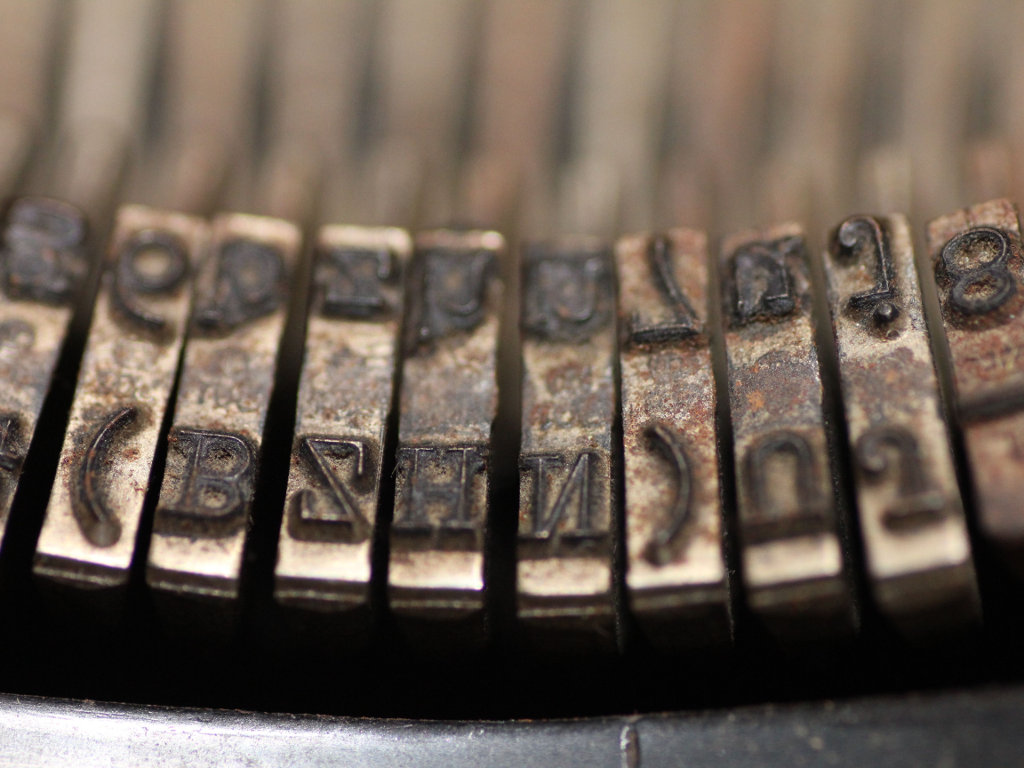 Image source: AnnaER
Example of a Type in John 3
Just as Moses lifted up the serpent in the wilderness, so must the Son of Man be lifted up,
so that everyone who believes in him may have eternal life."
Shadow
Speaking of the priests in the tabernacle:
Hebrews 8:5 The place where they serve is a sketch and shadow of the heavenly sanctuary,
O.T. Laws – Col 2
Therefore do not let anyone judge you with respect to food or drink, or in the matter of a feast, new moon, or Sabbath days—
these are only the shadow of the things to come, but the reality is Christ!
More Examples
The Passover → a type of our Salvation (1 Cor.5:7)
The manna in the wilderness → a type of Jesus Christ (John 6:30–35, 48–51)
The crossing of the Israelites through the Red Sea → a type of salvation, being baptized into the Holy Spirit (1 Cor.10:1, 2)
The Promised Land → a type of heaven (Heb.3:7–4:10)
Elijah → type of John the Baptist (Matt.17:10–13)
David → type of Jesus Christ (Acts 2:25–36)
Abraham & Sarah → type of Christians saved by faith (Heb 11:8–11)
Rahab → A Christian who works out their faith in practice (Jas 2:25)
Uncontrolled Allegory
Caused chaos in the early days of Christianity
E.g. Gen 25:1 Then again Abraham took a wife, and her name was Keturah.
So what is legitimate?
New Testament quotation from the Old
Large categories, e.g.:
Anything to do with the line from Eve to Jesus coming under attack
Individuals like David who was a picture of the coming King
The whole system of sacrifices
3. Two Examples of Types to encourage us
John the Baptist: John 1
On the next day John saw Jesus coming toward him and said, "Look, the Lamb of God who takes away the sin of the world!
He understood that the the imagery of the sacrifices was to point to Jesus.
Isaiah 53
He was despised and rejected by people,

one who experienced pain and was acquainted with illness;

people hid their faces from him;

he was despised, and we considered him insignificant.

But he lifted up our illnesses,

he carried our pain;

even though we thought he was being punished,

attacked by God, and afflicted for something he had done.
Isaiah 53 cont'd
He was wounded because of our rebellious deeds,

crushed because of our sins;

he endured punishment that made us well;

because of his wounds we have been healed.

All of us had wandered off like sheep;

each of us had strayed off on his own path,

but the LORD laid on him the sin of us all.

He was treated harshly and afflicted,

but he did not even open his mouth.

Like a lamb led to the slaughter…
Isaiah 42
"Here is my servant whom I support,

my chosen one in whom my soul delights.

I have placed my Spirit on him;

he will bring forth justice to the nations.

He will not cry out or shout;

or make it heard in the street.

A crushed reed he will not break,

a dim wick he will not extinguish;

he will faithfully make just decrees.

He will not grow faint or be discouraged

before establishing justice on the earth;

the coastlands will wait in anticipation for his decrees."
Isaiah 42
This is what the true God, the LORD, says —

the one who created the sky and stretched it out,

the one who fashioned the earth and everything that lives on it,

the one who gives breath to the people on it,

and life to those who live on it:

"I, the LORD, have called you in righteousness;

I take hold of your hand.

I protect you and make you a covenant for the people,

and a light for the nations,

to open blind eyes,

to release prisoners from dungeons,

from the prison those who sit in darkness.
Updated on 2020-11-15 by Andrew Fountain