Problems with Prophecies Against Other Nations, and some Good Answers (Prophets pt.3)
Video cover image by George Hodan CC0 Public Domain
On the surface these prophecies against other nations can seem like unrelenting destruction,
but on closer inspection there is a surprising revelation of the true heart of God in love and mercy,
which culminated in the sending of his own son to die for the sins of his enemies.
If you have trouble viewing this video, you can try watching it directly on Vimeo
Sermon Slides - Problems with Prophecies Against Other Nations, and some Good Answers (Prophets pt.3)
Calling the Nation Back to the Covenant Agreement
The Shape of Ancient Literature
The Issue of Social Justice
All prophecy is contingent and provisional

Purpose is to warn people so that that they "turn" from their behaviour
God's heart is not to carry it out

It grieves God to bring judgement!

Even with the wicked—God's heart is that they should turn and be saved
It brings him grief to judge them harshly
Problem: Prophecies Against Other Nations
Huge chunks of the Bible (nearly ¼ of Isaiah)
The language can seem very violent in places
This talk owes a lot to Peter Gentry:
Gentry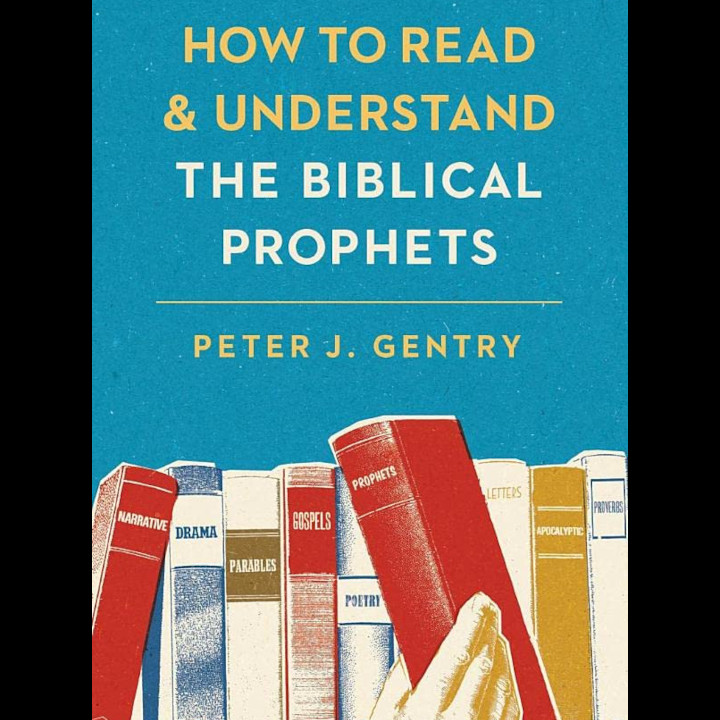 Image source: Crossway
Prophecies Against Other Nations
God's Reluctance and Grief over Judging
All Prophecy is Provisional
The Goal—Salvation
Goal
To address the problem of why there is so much long and harsh condemnation of other nations in the Bible
and to learn more about the heart of our God and how we can be like him
1. God's Reluctance and Grief over Judging
Structure
…reading and studying the Bible may not be straightforward for readers with a modern and Western background in culture and language.
The biblical texts in origin are ancient and Eastern—they come from a different culture and a different time.
The normal pattern of Hebrew literature is to consider topics in a recursive manner, which means that a topic is progressively repeated. Gentry p.16
---
Isaiah 15 & 16 - Prophecy about Moab
---
We expect things to be linear ==> from beginning to end
Hebrews discourses are often like the left and right speakers of a stereo system.

As we will see in this prophecy, it is built around a central goal not time sequence

poetic The Sunset was glorious— the heavens were on fire!
and hyperbolic (The Montreal Canadiens are the WORST)
2. All Prophecy is Provisional
---
Jonah 3 & 4
---
A. God speaks with Jonah 1–2
Click to expand
Then the word of the L

ORD

came to Jonah the second time, saying,
"Arise, go to Nineveh, that great city, and call out against it the message that I tell you."
  B. Jonah preaches disaster 3–4
Click to expand
So Jonah arose and went to Nineveh, according to the word of the L

ORD

. Now Nineveh was an exceedingly great city, three days' journey in breadth.
Jonah began to go into the city, going a day's journey. And he called out, "Yet forty days, and Nineveh shall be overthrown!"
    C. Nineveh repents 5–9
Click to expand
And the people of Nineveh believed God. They called for a fast and put on sackcloth, from the greatest of them to the least of them.
The word reached the king of Nineveh, and he arose from his throne, removed his robe, covered himself with sackcloth, and sat in ashes.
And he issued a proclamation and published through Nineveh, "By the decree of the king and his nobles: Let neither man nor beast, herd nor flock, taste anything. Let them not feed or drink water,
but let man and beast be covered with sackcloth, and let them call out mightily to God.Let everyone turn from his evil way and from the violence that is in his hands.
Who knows? God may turn and relent and turn from his fierce anger, so that we may not perish."
  B' God relents from disaster 16
Click to expand
When God saw what they did, how they turned from their evil way, God relented of the disaster that he had said he would do to them, and he did not do it.
A' God speaks with Jonah 4:1–11
Click to expand
Jonah 4
But it displeased Jonah exceedingly, and he was angry.
And he prayed to the L

ORD

and said, "O L

ORD

, is not this what I said when I was yet in my country? That is why I made haste to flee to Tarshish; for I knew that you are a gracious God and merciful, slow to anger and abounding in steadfast love, and relenting from disaster.
Therefore now, O L

ORD

, please take my life from me, for it is better for me to die than to live."

And the L

ORD

said, "Do you do well to be angry?"

…

And should not I pity Nineveh, that great city, in which there are more than 120,000 persons who do not know their right hand from their left, and also much cattle?"
Translation by Andrew Fountain
---
3. The Goal—Salvation
---
Isaiah 19 & 20 - Prophecy about Egypt
---
When do you think this prophecy was fulfilled?
How does this relate to us?
Our Response: Matt 5
"You have heard that it was said, 'You shall love your neighbor and hate your enemy.'
But I say to you, Love your enemies and pray for those who persecute you,
so that you may be sons of your Father who is in heaven. For he makes his sun rise on the evil and on the good, and sends rain on the just and on the unjust.
For if you love those who love you, what reward do you have? Do not even the tax collectors do the same?
And if you greet only your brothers, what more are you doing than others? Do not even the Gentiles do the same?
You therefore must be perfect, as your heavenly Father is perfect.
Updated on 2022-05-29 by Andrew Fountain