Andrew Fountain - Why a Church Needs Home-Groups
---
Sermon notes - Why a Church Needs Home-Groups
Intro: Why do we do church like we do?

history?
it seems to work?
God gave us detailed instructions?

Reflecting the nature of God
Exodus 19:10-14 Mount Sinai
the L

ORD

said to Moses, "Go to the people and consecrate them today and tomorrow, and let them wash their garments
and be ready for the third day. For on the third day the L

ORD

will come down on Mount Sinai in the sight of all the people.
And you shall set limits for the people all around, saying, 'Take care not to go up into the mountain or touch the edge of it. Whoever touches the mountain shall be put to death.
No hand shall touch him, but he shall be stoned or shot; whether beast or man, he shall not live.' When the trumpet sounds a long blast, they shall come up to the mountain."
So Moses went down from the mountain to the people and consecrated the people; and they washed their garments.
ESV
---
like high-voltage electricity. God is trying to protect them from the danger of who he is.
But here's something odd
Exodus 33:7 Tent of meeting
Now Moses used to take the tent and pitch it outside the camp, far off from the camp, and he called it the tent of meeting. And everyone who sought the LORD would go out to the tent of meeting, which was outside the camp.
Whenever Moses went out to the tent, all the people would rise up, and each would stand at his tent door, and watch Moses until he had gone into the tent.
When Moses entered the tent, the pillar of cloud would descend and stand at the entrance of the tent, and the LORD would speak with Moses.…
Thus the LORD used to speak to Moses face to face, as a man speaks to his friend. When Moses turned again into the camp, his assistant Joshua the son of Nun, a young man, would not depart from the tent.
How can both these things be happening?

They seem like opposites
Which is the real God, the thunder and lightening on the mountain or the friendly one in the tent
Does God switch between one and the other? —no, he is always both
Could a human ever go on the scary mountain and not die? —yes, if God invited them

Theological terms are

God's Transcendence Higher
God's Immanence "Immanuel"

When the world hears the word "God", which of these two aspects do they think of?

What kind of God has the church portrayed over the last 2000 years?
Most religions portray one or the other. Which?
Cologne Cathedral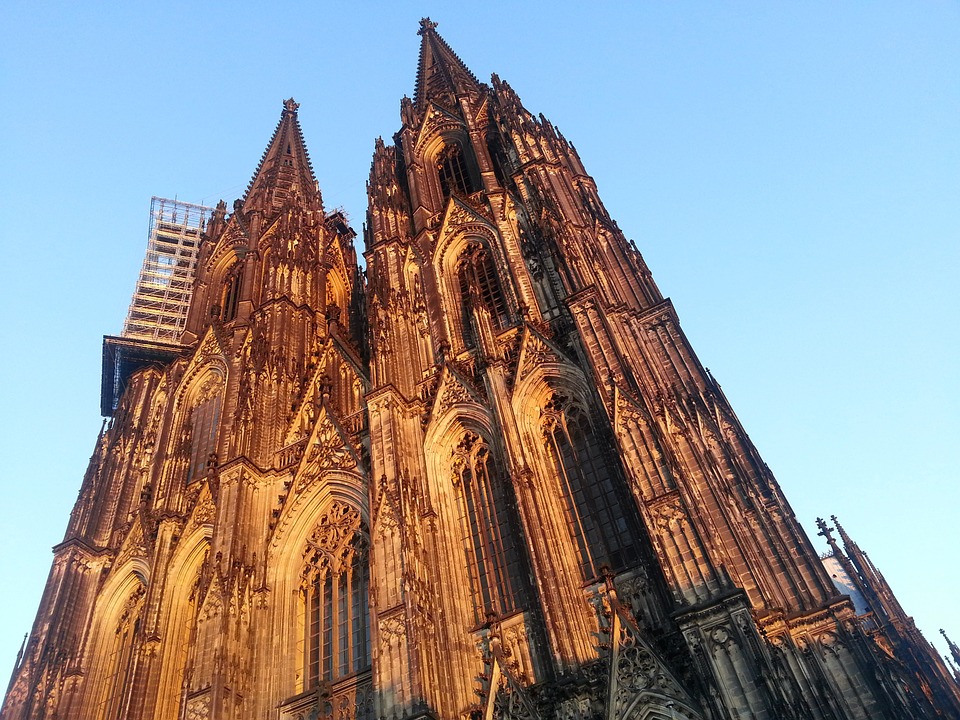 Image source: KarinKarin
Liverpool Anglican Cathedral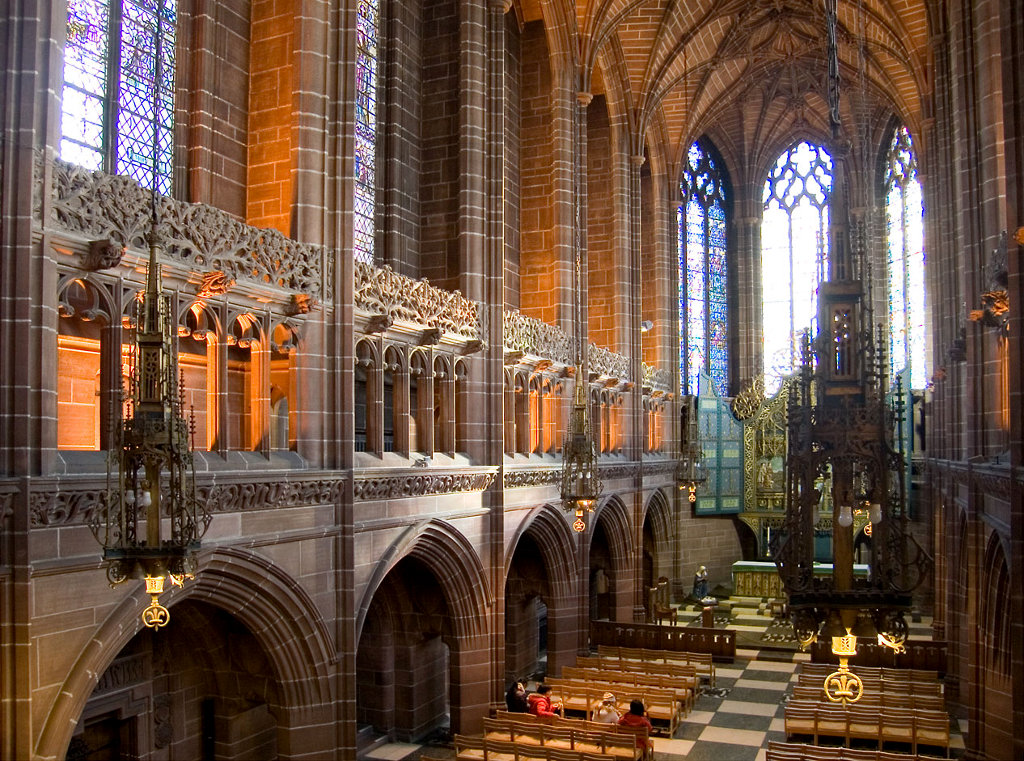 Image source: Andrew Dunn
Saint Patrick's Cathredal NY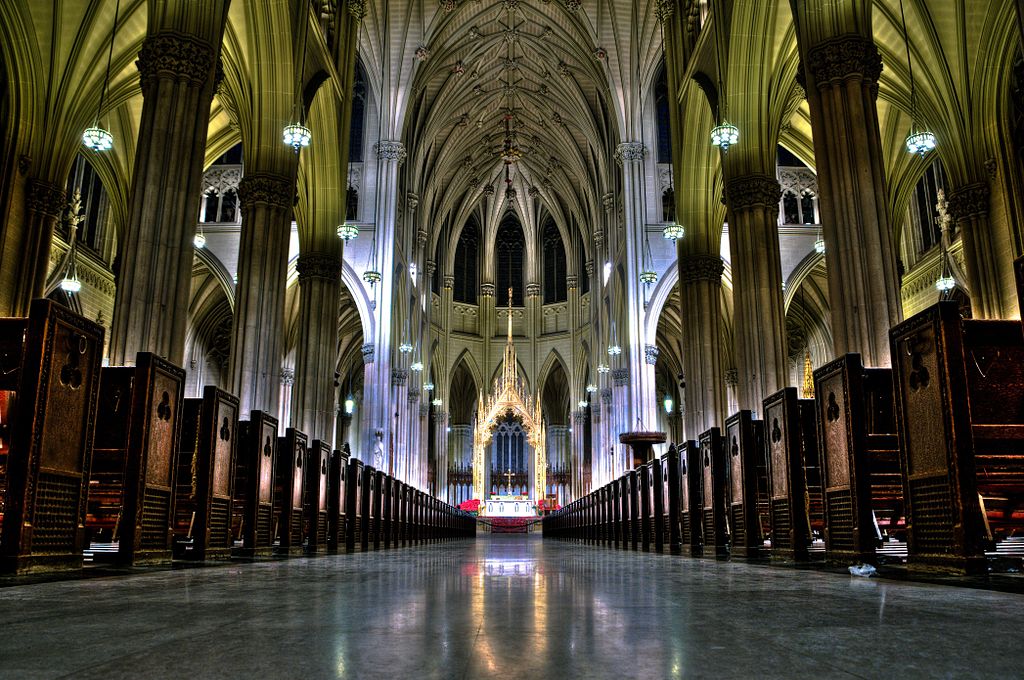 Image source: Steve Kelley
The Story of the Church
Jesus
Preached at very large outdoor gatherings
Many meetings in homes
Met most frequenlty with a group of 12 men
New Testament Church
Acts 2:46 Every day they continued to gather together by common consent in the temple courts, breaking bread from house to house, sharing their food with glad and humble hearts,
Acts 5:42 And every day both in the temple courts and from house to house, they did not stop teaching and proclaiming the good news that Jesus was the Christ.
Acts 12:12 When Peter realized this, he went to the house of Mary, the mother of John Mark, where many people had gathered together and were praying.
Acts 20:20 You know that I did not hold back from proclaiming to you anything that would be helpful, and from teaching you publicly and from house to house
Around the fourth century there was a drastic change

The official religion. Political power. Small groups were actually dangerous

But small groups were constantly forming, sometimes approved, sometimes not

Monasteries and other orders —trying to get back community

From time to time there was something more significant

Anabaptists of Europe, staring in the 1500's
John Wesley's revival—small accountability groups

House Church movement (no large meetings)

Kind of fizzled out, or grew into large

Cell church movement

Ralph Neighbour & Bill Beckham —showed that we need both
Has transformed churches in the last 30 years
Large and Small
Not because it works
or because it's a good idea
but because it reflects the nature of God
Two Wings concept (Bill Beckham)

My mom kept hens (we were not to call them chickens) (Difference between chicken & hen)
clip feathers on one wing
Flying Hen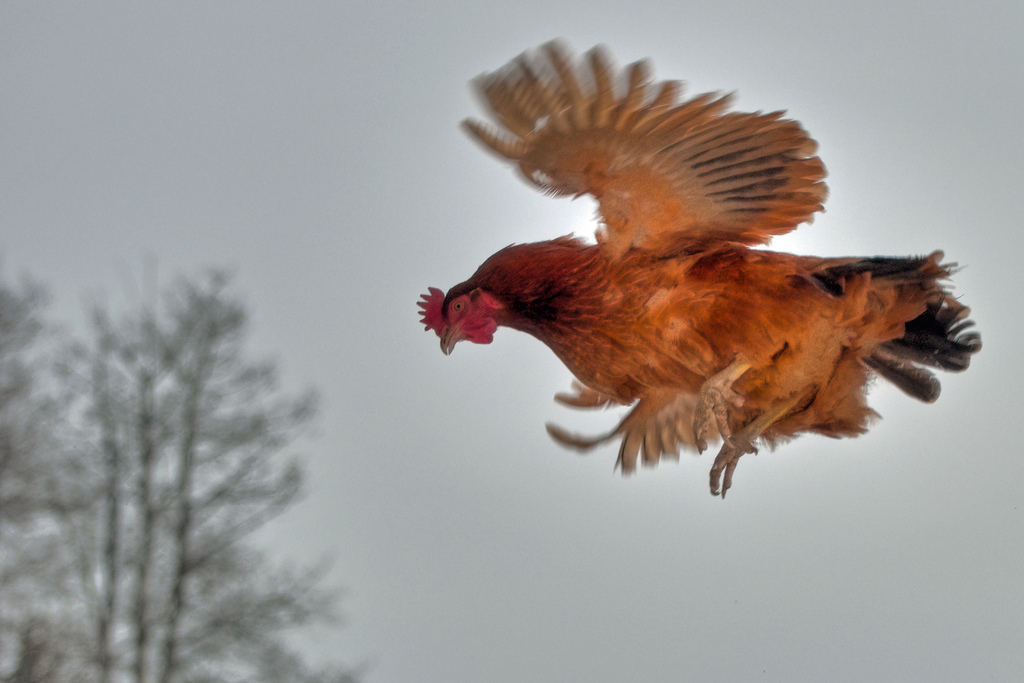 Image source: Steve Kelley
Stories:

Me at university spending 3 years without properly connecting
Do you want to be like this poor bird? No, then get plugged in

In order to be strong as a Christian, you need both dimensions of God

Who knows what "Warp & Woof" or "Warp and Weft" mean?
www.flickr.com/…N05/4397036908 Julie K3
Warp & Woof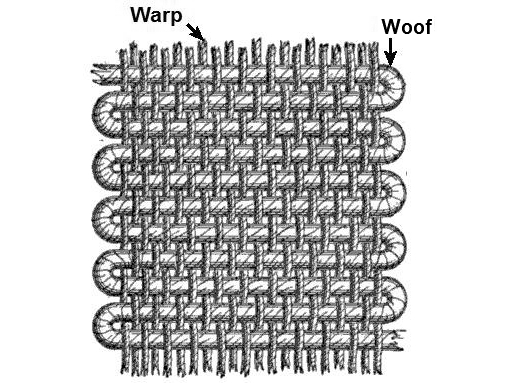 Image source: Ryj
How strong is the cloth if it only has the threads in one direction?

The two directions of thread are like the two aspects of God
You can be a Christian with just one of them, but you won't be very strong
www.flickr.com/…N05/4397036908 Julie K3
Trinity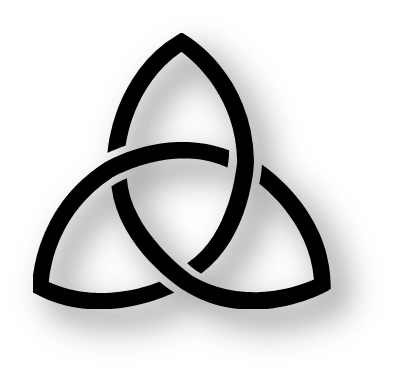 Image source: link
God is community in himself: Trinity

An extraordinary prayer of Jesus:
John 17:21–23
that they may all be one, just as you, Father, are in me, and I in you, that they also may be in us, so that the world may believe that you have sent me.
The glory that you have given me I have given to them, that they may be one even as we are one,
I in them and you in me, that they may become perfectly one, so that the world may know that you sent me and loved them even as you loved me.
Maybe you are not someone who would call themselves a Christian, and you have a different understanding of Go

Thought of him as transcendent
Or just a force
Never realized you could have a close relationship with him
Ask him to show you himself and he will.

The best way to discover him is by reading his word, especially the New Testament

(We would love to give you a copy if you don't have one.)
Terminology
Cell group
Life group
Small group
Home church
Home fellowship
Home group
Goals of Home Group (Beckham)
Thumb —core of the cell: Abiding in Christ
4th finger —Accountability: mutual support system
3rd finger —Leadership and leadership development
2nd finger —Equipping: every new believer is developed
1st finger —Evangelism
We don't do homegroups because they work,
but because of the nature of God
Resources
Book: 2000 Years of Small Groups: A History of Cell Ministry in the Church
Updated on 2016-07-12 by Andrew Fountain
Login to post comments

57 downloads

1 plays