The God Who Offers Secure Attachment
Video cover image by Pexels Pixabay License
A core teaching of the Bible that is often missed, and that is deeply encouraging.
If you have trouble viewing this video, you can try watching it directly on Vimeo
Sermon Slides - The God Who Offers Secure Attachment
Goal
That through these three stories, we would get a revelation of God's true nature,
and that this would deeply encourage us in our own feelings of security
The God Who Offers Secure Attachment
The Story of Jacob
The Story of David
The Story of Israel
Our Story
0. Intro
Hold hand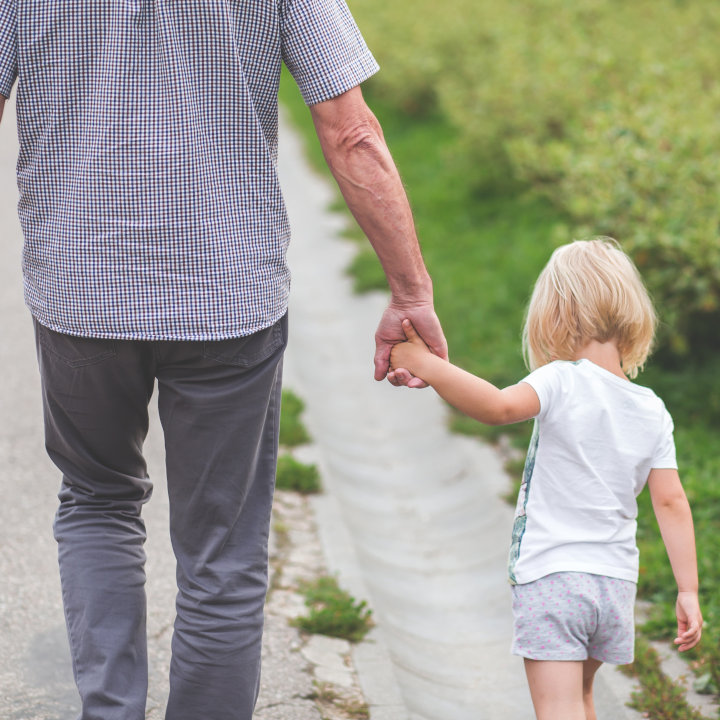 Image source: Pexels
I'm not going to spend much time on it, but I want to talk briefly on
Intro: What it means to be human
Strange Situation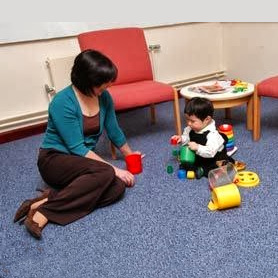 Image source: "Bill Gaultiere, CC0"
I could talk for hours about this, but this is a sermon, not a psychology lecture
So I will stick to what is relevant in introduction
This is what is knows as the strange situation experiment, done with a mother and 12 month old child to determine the attachment style the child has already learned.
This 20 minute test can predict how the child will behave 20 years later in a dating relationship
If you are interested in the science I would love to talk afterwards
Attachment
In the last few decades there has been a revolution in the science of understanding mental illness/anxiety/depression
Trauma or neglect can damage the "attachment system" of children -

not necessarily the fault of the parents—it could be sickness, hardships

etc.
In a nutshell, humans are designed not to be independent entities,
but have healthy dependencies, living in safe and secure attachment to others
"attachment" is at the core of what it means to be human.
Part of the grand story of the Bible is that God wants to be our safe attachment figure
1. The Story of Jacob
How did he feel about his father?

Born seconds later than his brother
Treated as having far less value by his father

The bitterness has let to him being deceptive to get what he believes is his

His brother was going to get the blessing anyway
He deceives his father, who smells the clothes of Esau on him and says "Oh the smell of my son is just wonderful"

His mom Rebekah:


your brother Esau… plans to kill you.
…Then I will send and bring you from there. Why should I be bereft of you both in one day?"

She never did!

imagine his mindset
God knows exactly what he needs, a secure love that will never let him go:
Genesis 28
And he dreamed, and behold, there was a ladder set up on the earth, and the top of it reached to heaven. And behold, the angels of God were ascending and descending on it!
And behold, the LORD stood above it and said, "I am the LORD, the God of Abraham your father and the God of Isaac. The land on which you lie I will give to you and to your offspring.
Your offspring shall be like the dust of the earth, and you shall spread abroad to the west and to the east and to the north and to the south, and in you and your offspring shall all the families of the earth be blessed.
Behold, I am with you and will keep you wherever you go, and will bring you back to this land. For I will not leave you, even till I have done what I have promised you."
Wow, can you take v.15 in.
Can you feel how this must have felt to this scared young man, with not a person in the world he could really trust?
This really moves me. As I imagine being Jacob I feel so seen

How did you know how I was feeling God and care enough about me to say exactly what I needed to know?
Genesis 31
Then the LORD said to Jacob, "Return to the land of your fathers and to your kindred, and I will be with you."
I want you to focus not on Jacob but on God
He knew exactly what Jacob needed at that time.

Betrayed again by Laban his father in law, he must have felt so alone!
Genesis 46
Then he said, "I am God, the God of your father. Do not be afraid to go down to Egypt, for there I will make you into a great nation.
I myself will go down with you to Egypt, and I will also bring you up again, and Joseph's hand shall close your eyes."
God is using the language of attachment
Jacob must know that he is never alone!
I want to ask what is says to you about God?
2. The Story of David
David: You know the story
1 Samuel 16:10 And Jesse made seven of his sons pass before Samuel. And Samuel said to Jesse, "The LORD has not chosen these."

11 Then Samuel said to Jesse, "Are all your sons here?" And he said, "There remains yet the youngest, but behold, he is keeping the sheep."

We know from David's own words about how his parents treated him:
Psalm 27
Hide not your face from me.…
O you who have been my help. Cast me not off;
forsake me not, O God of my salvation!
For my father and my mother have forsaken me, but the LORD will take me in.
Wait for the LORD; be strong, and let your heart take courage; wait for the LORD!
It seems like for a brief time Saul was like a father figure

Until Saul got wind of David's popularity and from then on he tried to kill him

Near the end of his life, God summarizes it:
2 Samuel 7
Nathan the prophet:
Now, therefore, thus you shall say to my servant David,
'Thus says the LORD of hosts, I took you from the pasture, from following the sheep, that you should be prince over my people Israel.
And I have been with you wherever you went and have cut off all your enemies from before you.
David: Psalm 27
The LORD is my light and my salvation;
  whom shall I fear?

The LORD is the stronghold of my life;
  of whom shall I be afraid?

When evildoers assail me
  to eat up my flesh,

my adversaries and foes,
  it is they who stumble and fall.

Though an army encamp against me,
  my heart shall not fear;

though war arise against me,
  yet I will be confident.

One thing have I asked of the LORD,
  that will I seek after:

that I may dwell in the house of the LORD
  all the days of my life,

to gaze upon the beauty of the LORD
  and to inquire in his temple.

For he will hide me in his shelter
  in the day of trouble;

He will conceal me under the cover of his tent;
  he will lift me high upon a rock…
This is given for us to sing

It belongs to us!
How does that make you feel?

I want to suggest to you that this is one of the most important truths of your life.
I can't resist a few more quotes form the Psalms:
Psalm 73
Nevertheless, I am continually with you;
  you hold my right hand.
You guide me with your counsel,

  and afterward you will receive me to glory.

Whom have I in heaven but you?
  And there is nothing on earth that I desire besides you.
Pause for a moment and feel in your body what that is like

If I imagine the truth of this Psalm physically, I would feel God's hand
Can you do that? What is that like?
3. The Story of Israel
Isaiah 43
When you pass through the waters,

  I will be with you;

and through the rivers,

  they shall not overwhelm you;

when you walk through fire
  you shall not be burned,
    and the flame shall not consume you…
Because you are precious in my eyes,
  and honored, and I love you,…
Fear not, for I am with you;
v1-2 It was such a comfort to me! and it was TRUE!

These verses are not just for the nation of Israel
They are for all God's people

Take them in!!
So what is the story?

Most of us will know the story of how the nation of Israel started behaving very badly
God had to discipline them for their own good and they were taken into captivity
But he never stopped loving them

So when I read these last verses from the O.T. I want you to remember they are not conditional on your good performance
Isaiah 49
Sing for joy, O heavens, and exult, O earth; break forth, O mountains, into singing!

For the LORD has comforted his people and will have compassion on his afflicted.

But Zion said,
"The LORD has forsaken me;
  my Lord has forgotten me."
"Can a woman forget her nursing child,
  that she should have no compassion
    on the son of her womb?

Even these may forget,

  yet I will not forget you.

Behold, I have engraved you on the palms of my hands…
This is how God loves—he never lets go, even when we don't deserve it
4. Our Story
Jesus (John 14)
And I will ask the Father, and he will give you another Helper, to be with you forever,
even the Spirit of truth…

You know him, for he dwells with you and will be in you.

I will not abandon you as orphans, I will come to you."
Teaching on Union with Christ which pervades the N.T.

Your life is hidden with Christ in God (Colossians 3:3)
Romans 8
Who shall separate us from the love of Christ? Shall tribulation, or distress, or persecution, or famine, or nakedness, or danger, or sword?
As it is written, "For your sake we are being killed all the day long; we are regarded as sheep to be slaughtered."
No, in all these things we are more than conquerors through him who loved us.
For I am sure that neither death nor life, nor angels nor rulers, nor things present nor things to come, nor powers,
nor height nor depth, nor anything else in all creation, will be able to separate us from the love of God in Christ Jesus our Lord.
Why this is so encouraging
God is unique among the "gods"
God understands this very core part of our humanity, and far from turning his back on it, he embraces it.
Partly this is because he has made us in this way, and partly he himself is like this!
The Old Testament is unique among ancient religions in using such language, and today, Christianity is utterly distinct from other major religions in this regard.

I don't have time to prove this now, but it is not hard to show

Thank you for coming on this journey with me!

There are far more verses I didn't read than those I have!

Are you able to take this truth it, and feel it?
I want to leave these verse with you that are so important to me
Isaiah 43
When you pass through the waters,

  I will be with you;

and through the rivers,

  they shall not overwhelm you;

when you walk through fire
  you shall not be burned,
    and the flame shall not consume you…
Because you are precious in my eyes,
  and honored, and I love you,…
Fear not, for I am with you;
Who knows what it going to happen in the next year?

Will we have a world war, or another pandemic.
God says Do not fear, for I am with you"
Updated on 2022-03-06 by Andrew Fountain