Andrew Fountain - Responding to God

---
Full sermon notes - Responding to God
The New Creation
In the age to come:

We'll hear God speaking to us with perfect clarity
No sickness or sorrow
No sin or failure

How do we experience the New while still living in the old?
There will be a day when we see "face to face"

but now it is like seeing God in a mirror
1 Corinthians 13:9-12
For we know in part, and we prophesy in part,
but when what is perfect comes, the partial will be set aside.
…
For now we see in a mirror indirectly, but then we will see face to face.
Now I know in part, but then I will know fully, just as I have been fully known.
Like hearing God on a noisy telephone line

but then we will talk directly

But the gap between this present world and the new creation is very thin

the spiritual reality is around us. God is present
very often this new reality breaks into our present world
But we long for this to happen more often!

We pray for more healing,

We pray to hear God's voice, for answers to prayer, for his presence in our lives
sometimes he seems far away
is there anything that can bring us closer to this new spiritual reality?

Jesus's name for the new creation was "the Kingdom of Heaven"

When he announced the kingdom, Matthew tells us it was like people were living in the shadow of darkness and a great light dawned.
Matthew 4:14-17
so that what was spoken by the prophet Isaiah might be fulfilled:
"The land of Zebulun and the land of Naphtali, the way of the sea, beyond the Jordan, Galilee of the Gentiles—
the people dwelling in darkness have seen a great light, and for those dwelling in the region and shadow of death, on them a light has dawned."
From that time Jesus began to preach, saying, "Repent, for the kingdom of heaven is at hand."
So Jesus starts to preach about this new creation

what were people to do to experience this reality?

This was at the start of Jesus' ministry

but there seems to be a continuing connection between repentance and the supernatural
Mark 6:12-13
So they went out and proclaimed that people should repent.
And they cast out many demons and anointed with oil many who were sick and healed them.
This goes on into the book of Acts
Acts 2:38-39
And Peter said to them, "Repent and be baptized every one of you in the name of Jesus Christ for the forgiveness of your sins, and you will receive the gift of the Holy Spirit.
For the promise is for you and for your children and for all who are far off, everyone whom the Lord our God calls to himself."
History of Revival—very very often began with a spirit of repentance
Questions
What exactly is repentance then?
I thought it was faith that let to supernatural works?
Aren't all these verses about beginning the Christian life. Do Christians have to repent?
Can anyone define repentance for me?
Repent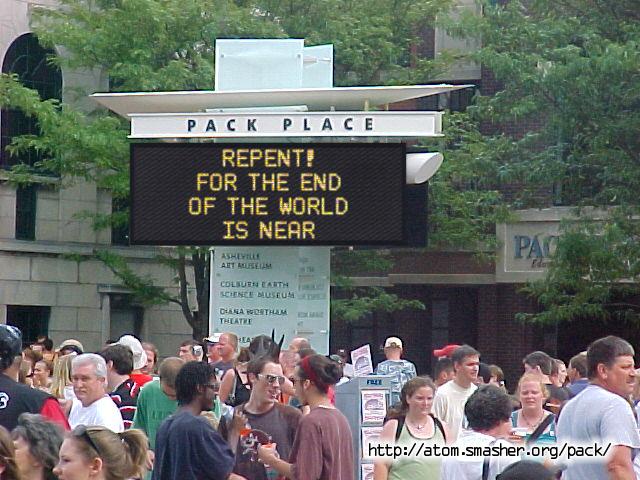 Image source: atom.smasher
What about faith?
How are they related?

like two sides of the same coin
Coin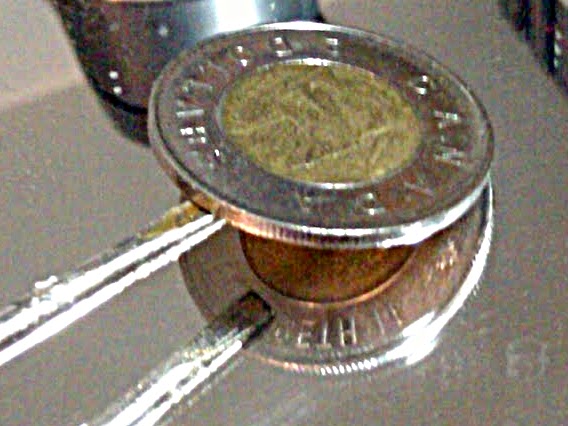 Image source: amf
The tooney has a bear on one side and the Queen on the other

But its the same coin
You can't have one without the other
You can't say "I want a tooney with the bear, but I'm not so fussed about the Queen, give me another bear"
So with faith and repentance
Repentance & faith
Repentance is being hungry

faith or trust is eating what Jesus provides

Repentance is admitting you are sick

faith or trust is going to the doctor

Repentance is admitting you are lost

faith or trust is asking for directions
Lost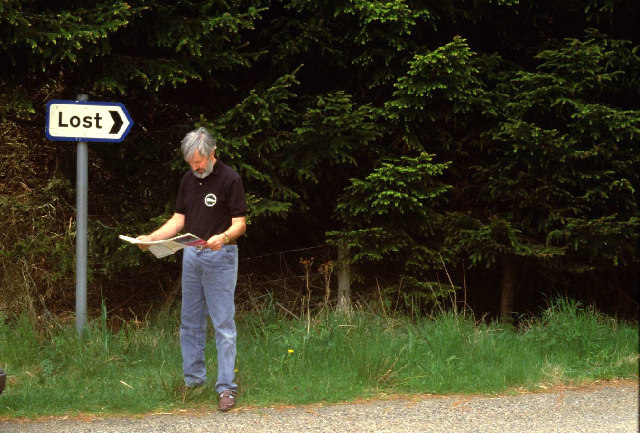 Image source: Peter Ward
All of us want to be self-reliant

we don't want to admit we need help
we are too proud to admit we have serious problems

Repentance is saying "I can't do this by myself. I am not self-sufficient. I need help"

Jesus explained it like this:
Luke 5:30-34
And the Pharisees and their scribes grumbled at his disciples, saying, "Why do you eat and drink with tax collectors and sinners?"
And Jesus answered them, "Those who are well have no need of a physician, but those who are sick.
I have not come to call the righteous but sinners to repentance."
And they said to him, "The disciples of John fast often and offer prayers, and so do the disciples of the Pharisees, but yours eat and drink."
And Jesus said to them, "Can you make wedding guests fast while the bridegroom is with them?
Story of Bedford church

plateaued at 200, for years, no growth
the leader felt he had some issues in his life but wasn't sure what they were
Someone sent him to see "brother Nelson", a man in his 80's with a gift of discernment

Brother Nelson identified the sin of "self reliance"

The leader realized this was true, and admitted it to the congregation

Suddenly people felt they had permission to be real about their faults and not try and present a perfect image

A spirit of repentance swept the church, and soon supernatural signs and wonders began to grow

not counting people healed in the church, around 50 unbelievers have been healed in the streets

The church started growing again as people were attracted by the life, and now there are around 1000

In many churches its all about wearing the perfect mask

But the irony is that is the very opposite to what God wants
He wants us to be real about our brokenness and failure

Did Jesus repent?
Definition
Admit our problems and our need for help
Stop the old ways that are not working
Turn to God for help
Jesus did about half of that

The half that he could do as a sinless person
not because he had to, but to model for us the new humanity
Jesus' dependence
"Most assuredly, I say to you, the Son can do nothing of himself, but what he sees the Father do; for whatever he does, the Son also does in like manner." (John 5:19)
"I can of myself do nothing. As I hear, I judge; and my judgment is righteous, because I do not seek my own will but the will of the Father who sent me." (John 5:30)
"the Father who dwells in me does the works." (John 14:10)
Jesus and Repentance
Admit our problems and our need for help
Stop the old ways that are not working
Turn to God for help
Here are some more verese that describe this reliance:
Jesus' reliance on the Father
"For I have not spoken on my own authority; but the Father who sent me gave me a command, what I should say and what I should speak. And I know that his command is everlasting life. Therefore, whatever I speak, just as the Father has told me, so I speak." (John 12:49-50)
"The words that I speak to you I do not speak on my own authority" (John 14:10)
"And he who sent me is with me. The Father has not left me alone, for I always do those things that please him." (John 8:29)
So let's come back to our original question

How do we experience more of the power of the New while still living in the old?
Admit just how needy and inadequate we are
Help!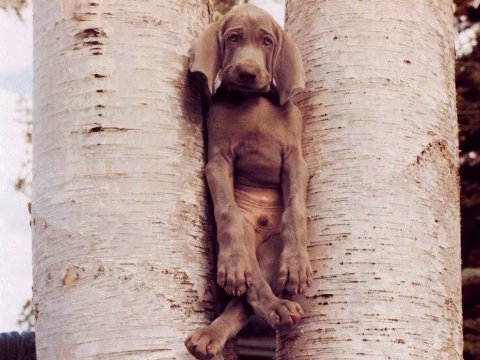 Image source: frikipix
Be open to change
Ask God's forgiveness for self-effort
Rely totally on God
God has such joy when we repent he sings over us!
Isaiah 44:22-23
I have blotted out your transgressions like a cloud
and your sins like mist;
return to me [repent], for I have redeemed you.
Sing, O heavens, for the L

ORD

has done it;
shout, O depths of the earth;
break forth into singing, O mountains,
O forest, and every tree in it!
For the L

ORD

has redeemed Jacob,
and will be glorified in Israel.
Four Steps
Admit just how needy and inadequate we are
Be open to change
Ask God's forgiveness for self-effort
Rely totally on God
I want us all to stand and I want each of us to ask God where we need to repent

He is so glad when we repent, because this opens the door to him blessing us
The lost son—when he repented, the father poured out blessings on him

Ask specifically for him to tell you where you are depending on yourself and need to depend on him!
Updated on 2012-05-21 by Andrew Fountain
Login to post comments

281 downloads

3 plays