Andrew Fountain - Love, Truth & Power from the Holy Spirit

---
Full sermon notes - Love, Truth & Power from the Holy Spirit
1. Introduction
The Scriptures speak of three ways in which the Holy Spirit transforms us;
He needs to be working in all three areas for us to be growing as balanced Christians
Our micro "values-pack"
---
---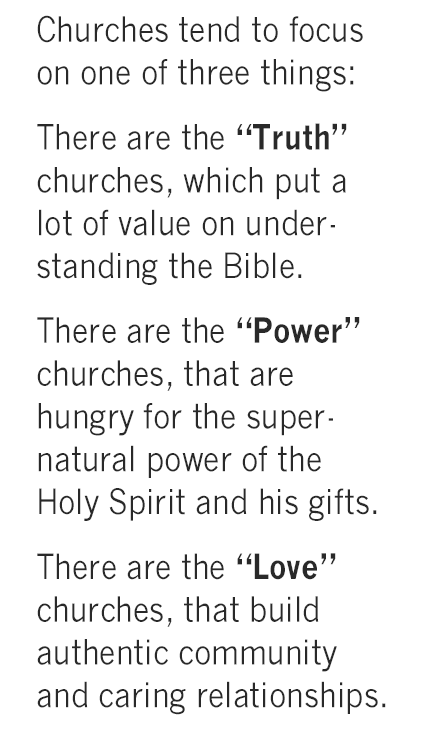 ---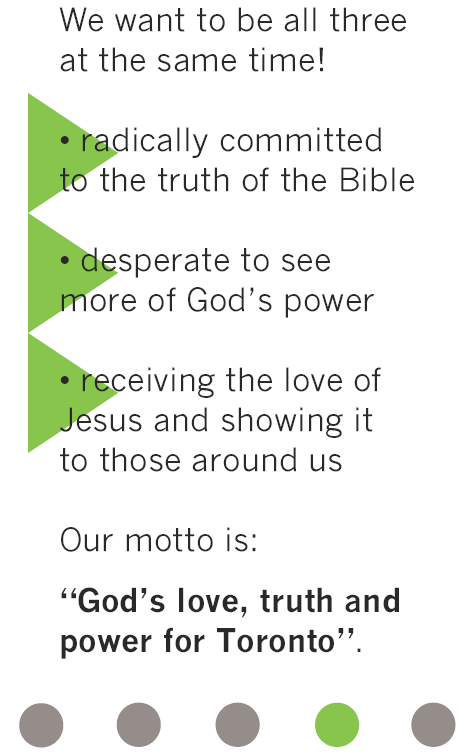 ---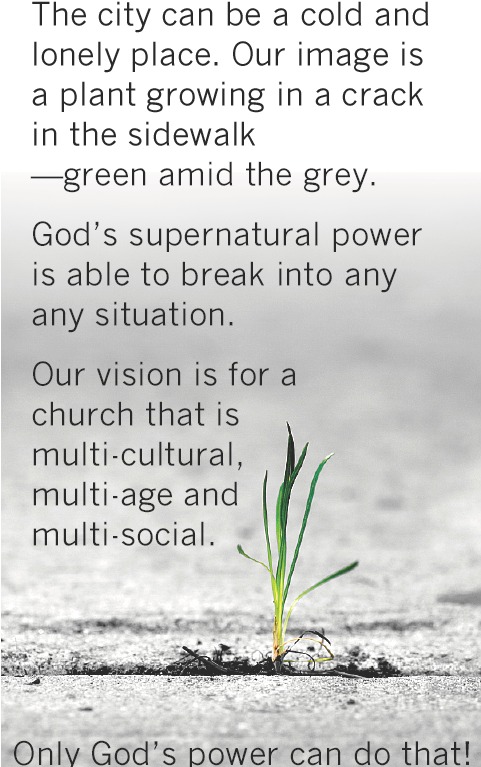 1. Love is about a relationship with God that spills out into love shown to others
This personal relationship is at the core of what it means to be a Christian
Jesus came to bring us the love of the Father, and the Spirit applies this love to our hearts
Heart:

♥
2. Truth is what sets us free
not just teaching, but a new way of thinking and believing, down to the very core of our being
Jesus is "the truth", he came to teach us the way to life
The Holy Spirit caused Jesus' words to be written in Scripture and applies this truth to our hearts and minds
He leads us day by day in the paths of truth
Mind:

☺
3. Power
Love and truth lead to action
Hands:

☞

, so we can summarize:

♥

+

☺

=

☞

The gifting and fruits of the Spirit bring about this power in our lives
Romans 8:1-16, 35-39
4. Conclusion
Three verses that put it all together:
Rom 15:13 Now may the God of hope fill you with all joy and peace in believing, that you may abound in hope by the power of the Holy Spirit.

Paul "joy and peace" flow of course from our relationship with God
Paul ususally uses "hope" to refer to the truth of the gospel in which we put our trust

2Tim 1:7 For God has not given us a Spirit of fear, but of power and of love and of a sound mind.
1 Corinthians 13
1Cor 13

So now faith, hope, and love abide, these three; but the greatest of these is love.

faith —Paul has been talking about faith to do mighty works
hope —Paul has just referred to understanding the deepest mysteries of the truth of our hope in Christ
love —the greatest of them all

but we do need all three—and God has promised to give all of them to us if we ask him!
It is when we are demonstrating the love of God and declaring his truth, that he steps in with the power:

Acts 14:3

So they remained for a long time, speaking boldly for the Lord, who bore witness to the word of his grace, granting signs and wonders to be done by their hands.
Updated on 2012-02-06 by Andrew Fountain
Login to post comments

243 downloads

8 plays