Andrew Fountain - When our Conscience Turns Rogue - The God of all Comfort
---
Sermon notes - When our Conscience Turns Rogue - The God of all Comfort
Grace and peace to you from God our Father and the Lord Jesus Christ. Praise be to the God and Father of our Lord Jesus Christ, the Father of compassion and the God of all comfort, who comforts us in all our troubles, so that we can comfort those in any trouble with the comfort we ourselves receive from God. (2 Cor 1:2–4)
story of mixer (read from Kim Fredrickson)
The Science of Self Compassion
I want to summarize it and then respond from a Biblical perspective.
Self-Compassion
The old thinking: self-esteem
Only a short-term benefit
Self-compassion works much better
You end up

more resillent to problems
more compassion for others
more productive
For example, we should keep praising children and telling them how wonderful they are because they need to have high self-esteem
It turns out not to work very well because

Often our self-esteem is from comparison (story of 5% pay rise)
But also it can turn to nacissism, or a sense of entitlement

And when you fail, it totally crashes
There are a lot of good books and videos on the subject that I'll give you references to.
There's a particularly good book by a Christian therapist:
Give Yourself a Break:
Turning Your Inner Critic into a Compassionate Friend
by Kim Fredrickson
Gives a great biblical basis to the concept, with lots of examples
I don't want to disagree with any of this, but I think there is a missing dimension—let me explain:
Some of the material out there on self-compassion are from a Christian perspective. (like this book)
But there is also a lot of stuff from a Buddhist position
You will often here:

Buddhism is all about self-compassion
Buddhists are super-compassionate to others
All this is right at the core of our teachings and has been for 1000's of years

So I asked myself a question. If this is true, what are the fruits of this teaching when a whole society is run according to them?

I'm not trying to single out Buddhism for a special attack today, just asking questions.
Trying to understand the difference between Buddhist self-compassion and Christian self-compassion
Buddhist Countries
The top three
| | |
| --- | --- |
| Cambodia | 96.90% |
| Thailand | 93.20% |
| Myanmar | 87.90% |
Quotes from Wikipedia:
"The level of corruption in Cambodia exceeds most countries in the world."
Extreme human rights abuses, including against children, the homeless and the disabled.
Similar in other two nations
Sp what is going on?
An article in Forbes Magazine
Are Buddhists Violent?
"What, then, to make of this… spiral downward into chaos and confrontation? Of course, to expect ordinary people who happen to be Buddhists to be moral supermen is absurd. All peoples are violent…"
It's only the power of God that can change us!
I believe that there is a simple concept that can bring us a lot of clarity in understanding what has gone wrong.
Guilt and Shame
| True Guilt | False Guilt | Shame |
| --- | --- | --- |
| Willfully done something wrong | Failed or made mistake | Feel worthless |
| Seek forgiveness | Self-punishment | Fear of rejection |
definition
Results in...
The best way to understand what is happening inside us is to understand how our consciences work.
All of us have inside us a wonderful faculty called the conscience
Unfortunately it can easily go wrong and can cause all sorts of trouble.
Conscience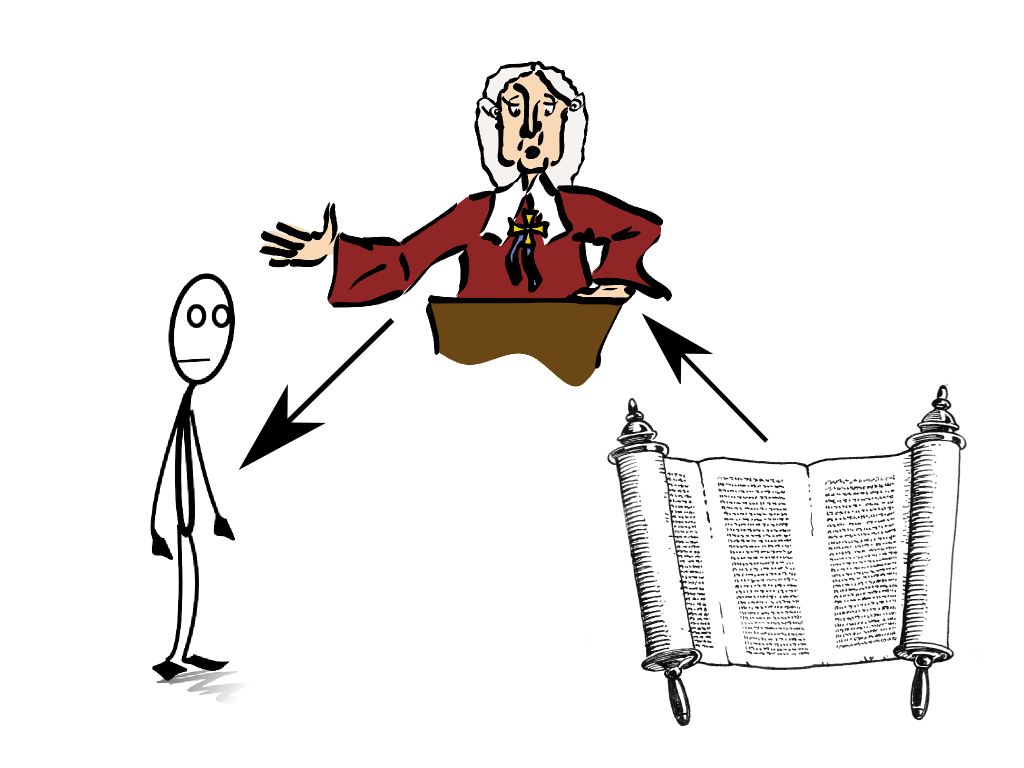 Image source: link
Explain the picture: The Judge is the conscience inside us

But it is only as accurate as the law it is given
Plus there can be other problems as we shall see

Problems:

Accuse us of something that is not in fact wrong (or we are not truly to blame)
Fail to raise an alarm when what we are doing is in fact wrong (extreme case: sociopath)
Keep on accusing us after we are forgiven
Lead to shame (I have no value as a person) —not directly the conscience
The law on our hearts: Rom 2
For when Gentiles, who do not have the law, by nature do what the law requires…
They show that the work of the law is written on their hearts, while their conscience also bears witness, and their conflicting thoughts accuse or even excuse them
So what is the problem with Buddhism?

Self compassion without an understanding of real sin, and the need for forgivness
Wipe away the left columm:
Guilt and Shame
| True Guilt | False Guilt | Shame |
| --- | --- | --- |
| Willfully done something wrong | Failed or made mistake | Feel worthless |
| Seek forgiveness | Self-punishment | Fear of rejection |
Faulty copy of the laws
Image source: link
Judge has a faulty copy of the laws

Extra laws which are no longer (or were never) in force
Missing chunks of the law
but Judge is entirely dependent upon information presented to them
Faulty laws
"I myself was convinced that I ought to do many things in opposing the name of Jesus of Nazareth. (Acts 26:9)
"But now that you have come to know God, or rather to be known by God, how can you turn back again to the weak and worthless elementary principles of the world, whose slaves you want to be once more?
You observe days and months and seasons and years!" (Gal 4:9–10)
need to educate with Scripture
Wounded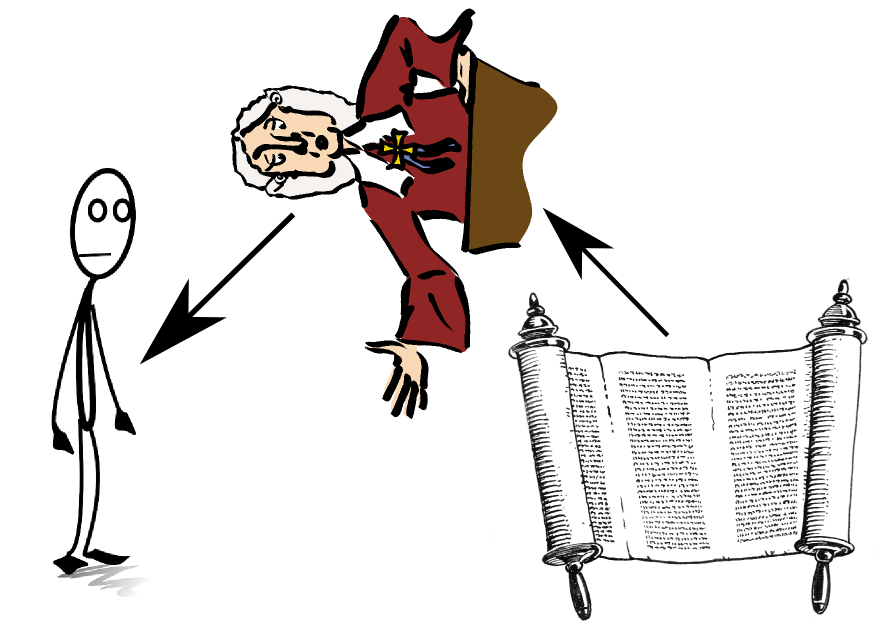 Image source: link
Judge has given up because of being wounded (constantly violated)
1 Cor 8:10–12
Thus, sinning against your brothers and wounding their conscience when it is weak, you sin against Christ.
If you keep doing something you know is wrong (e.g. keep abusing someone)

In the end, you can do it without feeling guilty
Judge is too harsh
Image source: link
Judge is too harsh, interpreting the law in an extreme way
1 Timothy 4
…through the insincerity of liars whose consciences are seared,
who forbid marriage and require abstinence from foods that God created to be received with thanksgiving by those who believe and know the truth.
For everything created by God is good, and nothing is to be rejected if it is received with thanksgiving,
But we do need to submit to God's grace

I want to focus on this today
The sin of self-harshness

So let us allow God to define what he expects
Psalm 103
As a father has compassion on his children,
so the Lord has compassion on those who fear him;
for he knows how we are formed,
he remembers that we are dust.
The life of mortals is like grass,
they flourish like a flower of the field;
Psalm 103 cont'd
the wind blows over it and it is gone,
and its place remembers it no more.
But from everlasting to everlasting
the Lord's love is with those who fear him,
and his righteousness with their children's children—
with those who keep his covenant
and remember to obey his precepts.
Arguments used against self-compassion
It's self-pity

No, that's something very different

It's non-motivational

In fact it is self-criticism that destroys motivation

It doesn't get the best out of us

Actually it does, and we damage ourselves with self-criticism
Some people fear self-compassion because they equate it with self-pity

looking at oneself as a pathetic and sorry excuse for a person.
That isn't self-compassion; it is self-disdain.

You are stewards of your body. Look after it. (man with the talent)

Do you not know that your bodies are temples of the Holy Spirit, who is in you, whom you have received from God? You are not your own; you were bought at a price. Therefore honor God with your bodies.
Self-talk
Tom's example (riding his bike into Roselyn)
My example (deleting files)
How to comfort others (as the text says)

This is a clear command, and ends with ourselves, so lets read that back into the early parts of the verse
Ephesians 4:25–32
Do not let any unwholesome talk [to yourself] come out of your mouths, but only what is helpful for building others up according to their needs, that it may benefit those who listen [including yourself]. And do not grieve the Holy Spirit of God, with whom you were sealed for the day of redemption. Get rid of all bitterness [against yourself], rage and anger, brawling and slander, along with every form of malice. Be kind and compassionate to one another [and to yourself], forgiving each other, just as in Christ God forgave you
Process to go through when we mess up
Grace and peace to you from God our Father and the Lord Jesus Christ. Praise be to the God and Father of our Lord Jesus Christ, the Father of compassion and the God of all comfort, who comforts us in all our troubles, so that we can comfort those in any trouble with the comfort we ourselves receive from God. (2 Cor 1:2–4)
Updated on 2017-06-20 by Andrew Fountain