St. Joseph's College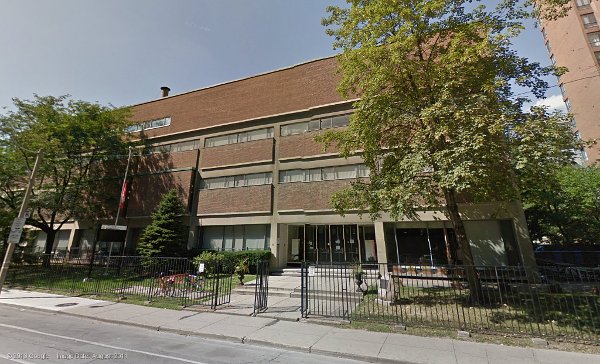 St. Joseph's College on 74 Wellesley St. W, just west of Bay.
Very easy on the TTC
Wellesley Subway: cross Yonge and walk 300m west (just past Bay).
Bay Subway: walk 500m south on Bay and turn right on Wellesley.
Museum Subway: south-east on Queen's Park and then east on Wellesely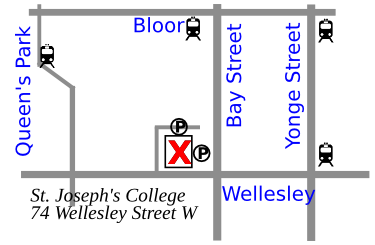 Map to St. Joseph's College
Driving & Parking
Free Parking is at the rear and east side. Access is from Wellesley, just to the left of the main entrance.
74 Wellesley St. West, Toronto, Ontario M5S 1C4