Andrew Fountain - "In Christ" - connecting with power in your life
---
Sermon notes - "In Christ" —connecting with power in your life
If someone were to ask you what is the essence of being a Christian. What would you say?

The essence of being a Christian is: sins forgiven through the blood of Christ
Christ has died in my place, taken on my sin
going to heaven
faith: trusting Christ alone

All of these are excellent.

We often describe what happens when we are born again in terms of our sin being washed away and being forgiven

This is a very important part of what happens to us, but it is not the only change
In fact, there is another description which is much more common in the N.T.

The most common way to describe a Christian, used by the Apostle Paul, is to say that they are "in Christ".

(You know how some commedians have a catch-phrase... student sketch amf: "right")
Oh Paul, not "in Christ" again.
87 times in N.T. —all but 3 occur in Paul's letters.
If you include similar expressions such at "in Him" and "in Jesus Christ", Paul uses the expression approx. 160 times, in every single one of his letters.

Virtually every page, often several on a page, sometimes the page is thick with "in Christ's".
If you were to highlight it, the page would be dark with them (e.g. Eph 1)
What does it mean?
In Christ means union with him, he in us and we in him.

we are going to look first at us being in Christ and then Christ in us
1. We are a New Kind of Being
2 Corinthians 5:17 Therefore, if anyone is in Christ, he is a new creation. The old has passed away; behold, the new has come.
Story of the huge butterfly that was trapped under a sheet of plexiglass in the corner of my deck
It means participating in a new kind of life, initiated by Christ,

When Christ rose from the dead he was the firstborn of a new species of mankind,
he was the "first butterfly" in you like
"the firstborn from the dead" Col 1:18 -> the first of the new creation.
The old creation is often called "the flesh"

and this new creation is called "the Spirit"

So close is this connection with the Holy Spirit, that Paul often uses the terms "in Christ" and "in the Spirit" interchangeably

We're going to see this in Romans 8:5–10 where Paul contrasts caterpillars with butterflies

the mindset of the caterpillar is let's find a leaf—chomp chomp chomp

another leaf—chomp chomp chomp
down to the dirt, crawl around a bit in the dirt to find another plant

down to the dirt, slow climb, eat leaf, down to the dirt, slow climb, eat leaf

but the mindset of the butterfly is freedom, fly, find flowers, drink nectar
Christ and the Spirit: John 14
And I will ask the Father, and he will give you another Helper, to be with you forever,
even the Spirit of truth…
I will not leave you as orphans; I will come to you.
Jesus living in us and the Spirit living in us amount to exactly the same thing

because he has sent the Spirit, to represent himself
in v.9, the Holy Spirit is even called the Spirit of Christ
Romans 8:5-11
---
For those who live

according to the flesh


            have the mindset of the things of the

flesh

,
but those who live

according to the Spirit


            have the mindset of the things of the

Spirit

.
For the mindset of the

flesh is death

,
      but the mindset of the

Spirit is life and peace,

because the mindset of the

flesh

is

hostile

to God,
      for it does not submit to the law of God, nor is it able to do so.
            Those who are

in the flesh

cannot please God.
You, however, are not

in the flesh

but

in the Spirit

,
      if indeed the

Spirit of God

lives in you.
Now if anyone does not have the

Spirit of Christ

,
      this person does not belong to him.
But if

Christ is in you

, your body is dead because of sin,
      but

the Spirit is your life

because of righteousness.
Moreover if the

Spirit

of the one who raised Jesus from the dead

lives in you

,
      the one who raised Christ from the dead
      will also make your mortal bodies alive
through his

Spirit

who

lives in you

.
—
So what does this new way of living look like?
Have you ever wondered why Jesus spent 3 1/2 years with those 12 disciples?

He didn't just teach the way, but he showed it in his life

This new way of living is radically different

love for others that is so radical, it is like laying down your own life
a passion for the Kingdom

did Jesus have other agendas in his life apart from the Kingdom?
starting a carpentry company on the side? (not that

Yes, but what about my family commitments?

Jesus must have cared for his mother because he passed the responsibility on to John when he died
but he did say some rather shocking things to people who wanted to put family before the kingdom

But Jesus took his disciples aside to rest

Yes he did, and that is very important, but the only purpose of rest was to be more effective in the kingdom

Jesus kept saying "I must be about my Father's business"

We will keep saying that if we are living in him.

So much of our lives is spent trying to make sure we are going to be happy.

We work so hard at our own happiness
Focussing on happiness is like a mirage in the desert
Seek first the Kingdom of heaven and all these things will be added to you

Do you believe that? —I wish I believed it more. Some days I'm more of a caterpillar than a butterfly.

Does that mean Jesus never felt good?

Not at all—because the amazing thing is that it is only when we STOP trying to ensure our own happiness by controlling our surroundings and follow Christ, that we will actually be happy.
Luke 9:24 "Whoever desires to save his life will lose it, but whoever loses his life for my sake will save it."

But this way of living is humanly impossible

This way of living... looking to please the Father rather than happiness.. can only be done if Christ is in us, because it is not the way of the flesh but a new way.
It is the way of Faith because it does not seem obvious. (e.g. giving to God's work)

Examples of Abraham sacrificing Isaac.

This is the call of faith, because it doesn't look like the life of abundance

But we can't do it...
2. Jesus Christ is Living in Us
Living this new kind of life would be impossible if it were not for the fact that Jesus is actually living in us

He does this through the Holy Spirit

There are lots of pictures in the Scripture to help us understand this,

like the vine and the branches —abide in me
limbs of a body

I heard an example of man whose arm was severed—there is was, lying on the table,
Can you imagine saying to the surgeon: "get the arm alive and then attach it to him?" (Charles Price)

Let's read 8:1–4
Romans 8:1-4
There is therefore now no condemnation for those who are

in Christ Jesus

.
For the power of the life-giving Spirit

in Christ Jesus


      has set you free from the power of

sin and death

.
For God achieved what the law could not do
      because it was weakened through the

flesh

.
By sending his own Son in the likeness of sinful flesh and for sin,
      he condemned sin

in the flesh

,
so that the righteous requirement of the law may be fulfilled in us,
      who do not walk

according to the flesh

but

according to the Spirit

.
---
We prevent God's power working in us by insisting on trying to do things in our own strength.

Ever drive with the handbrake on?
remember once when I first started driving. "My, this car doesn't have much power today"

But if we are a new creation, new kinds of beings, why should we have any problem with sin?

The problem is old habits
tempers that get triggered, anger that can flare up
automatic reactions we have without even thinking about it.
Streetcar tracks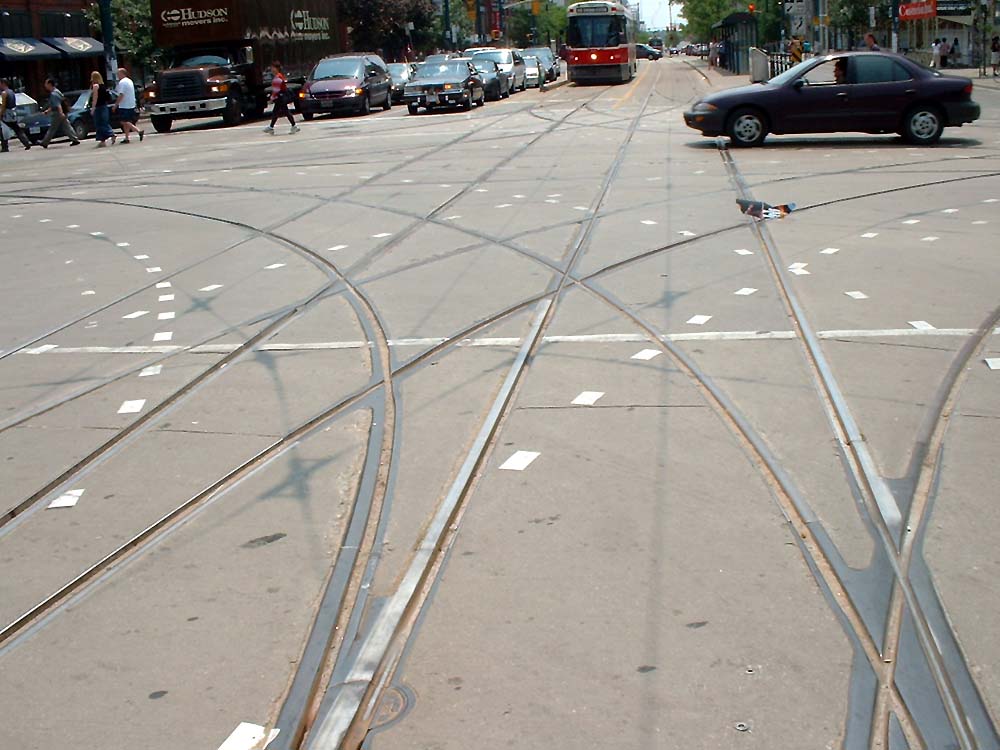 Image source: Emdx
My van had wheels almost exactly the same distance apart as street-car tracks :)

we can so easily fall into old ruts
There are scripts that play through in our minds

We don't have the power to get out of the rut

Do Christians grow stronger in themselves as they mature?

No, they learn to depend more on Christ.

So what can we do practically?
3. Lies that Trap us and Truth that sets us Free
I was talking to a Christian brother when I was in England. "No power, I just keep losing, failing."
Do you have conversations with yourself?

don't worry, it's normal. We all have what we call "self talk"
we play tapes in our minds

Often the tapes go: "you're no good, you're going to fail, you'll mess up in the end"

or "you're ugly, nobody really loves you, you're pretty worthless anyway"
you're a mess. You can hide it for a while but once people get to know you they won't want to be your friend. So don't let them see you.

Satan loves these tapes full of lies, especially the ones that say"

You can't help messing up, no point in trying, you know you'll fall into that sin again
Everyone else does it anyway, it's normal

Yesterday as I was preparing this message, I was feeling a bit under the weather

I realized that I was saying to myself all the time "you're never going to get this sermon done..."
you don't feel well enough to do it...

Once I realized this, I was shocked

I deliberately started saying to myself "I can do all things in Christ who strengthens me"
The power that raised Jesus from the dead is at work in me
I am more than a conqueror in Christ Jesus

I am convinced that one of the most important ways of defeating sin is by talking truth to ourselves!

The Bible is full of these kind of truth statements that we have to re-program our self-talk with
Electric Fence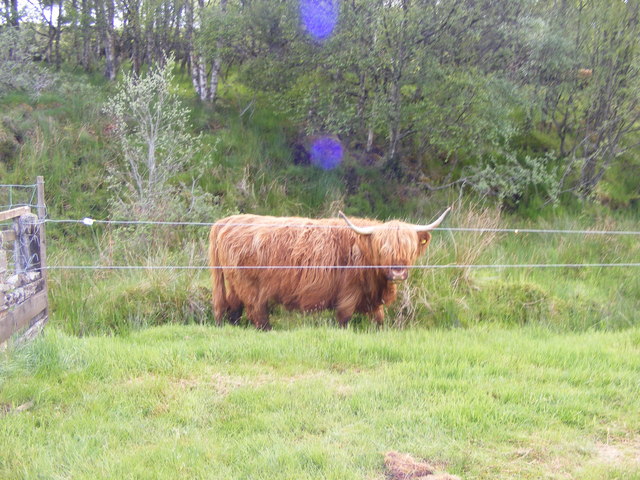 Image source: Sarah McGuire
Cattle can be restrained by a thin electric fence

Sometimes we are kept back by such silly little things
But God expects us to use that power that is available to us:

8:12–16
Romans 8:12-16
So then, brothers and sisters, we are under obligation,
      not to

the flesh

, to live according to

the flesh

(for if you live according to

the flesh

, you will

die

),
      but if by

the Spirit

you put to death the deeds of the body you will

live

.
            For all who are led by

the Spirit

of God are the sons of God.
For you did not receive the

spirit of slavery

leading again to fear,
      but you received the

Spirit of adoption

, by whom we cry, "Abba, Father."

The Spirit

himself bears witness to our spirit that we are God's children.
Paul talks about the "spirit of slavery" and that is exactly what the problem is

The fact is that we are new and we need to set our sights higher
We can have such low expectations of the Christian life
God's plan is that each and every one of us do amazing things in the kingdom, but we set our expectations so low
Frigate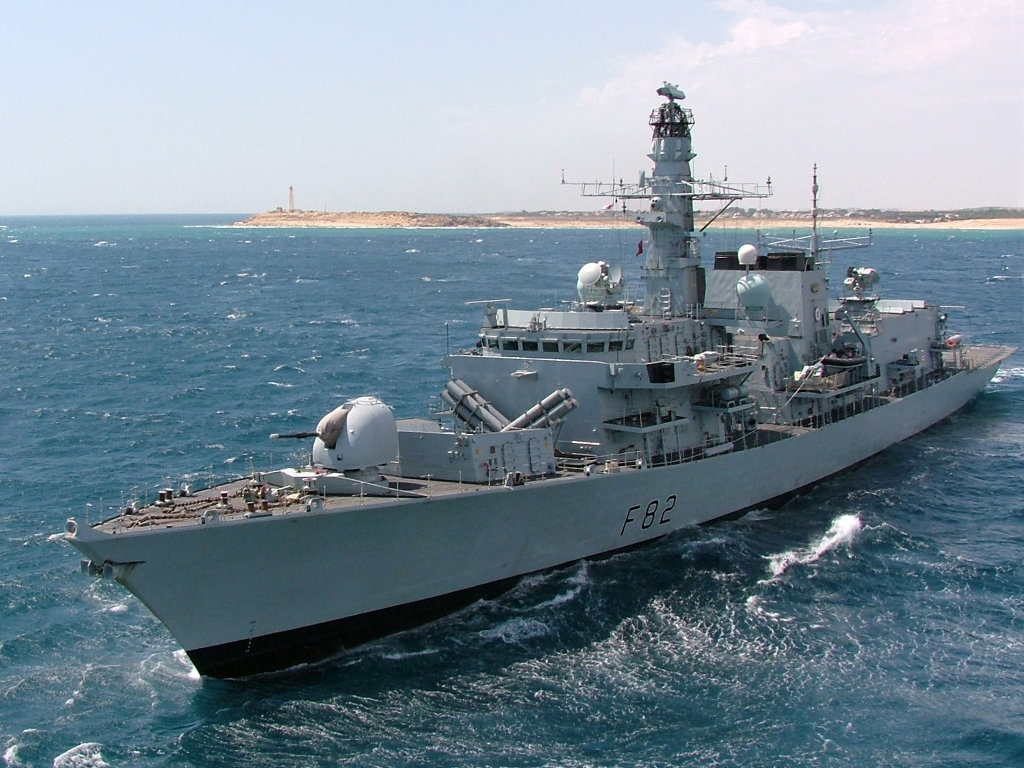 Image source: trafalgar
Ex. Or warship in third world navy,

chickens running around the deck
stop at night
never use the gas turbines (spent millions on)

This is just how most of us Christians are!

Most of us never switch on the gas-turbines! We're just chugging along on deisel
When Saul was first anointed king, he just went back to live with his family

Instead of ruling, he was ploughing the fields with his oxen
We need to get it that God has made us kings, and we need to stop living in the dirt

Are you a butterfly today, who is living like a caterpillar in the dirt?
Have you every seen an electric train set and a child who has never seen one before

to start with it is not switched on

—they try to push the train along

but then you turn the power on, and they are amazed

Maybe today you don't actually have any power because you are not actually in Christ

If you want his electric power, it can be yours very simply

We want to pray for people now, people who want change in their lives

If you feel like you are that butterfly, trapped under the glass, then come and we will pray for you and speak truth to you
If you're not yet a Christian, but want this new life, then you come as well.
If your just not satisfied with "normal" and want more, then let's pray together

Paul didn't say "pray that you will be in Christ", he said "you

are

in Christ, live out of who you are".

This is not about praying for more, but of living out of what we already have!
We're not going to pray that you have more power, but that you live out of the power that is already in you.
Updated on 2016-06-28 by Andrew Fountain
Login to post comments

42 downloads

4 plays