Andrew Fountain - Seven Myths about Christianity

---
Full sermon notes - Seven Myths about Christianity
Some common myths/misunderstandings
You have to take part in rituals
God only welcomes "good" people
I need a priest
Some places are "holy"
It's about giving money
Christians are Hypocrites
There are so many brands of Christianity
Person who has a basic idea that there is a God

All they have seen is a ritualistic religion
Believe that if there is a God, they have nothing to fear because on the whole they have been pretty good
They have an inner emptiness and lack of meaning
1. You have to take part in rituals
rituals were part of the way God taught the nation of Israel to worship him 3,000 years ago
however, the rituals were like acted out pictorial lessons

we do that kind of thing now, e.g. at weddings it is traditional for them to arrive separately but leave together
What if after the wedding the bride wanted to continue to do this? —when ever they went anywhere they should arrive separately...
You have the reality now—you don't need to stick with a picture of being married

for example, the ritual of burning sweet incense was a picture prayer and how God enjoyed it when they talked to him

But not designed to be permanent, but to be replaced by the reality
Just like a "Tim Horton's Coming Soon"

But it would be totally inappropriate to keep the sign up
Many of the rituals were to teach them about what God would do for them in the future, when he sent Jesus

E.g. the picture of their guilt being transferred to a lamb prepared them for Jesus who would take away our guilt

When Jesus came, he specifically said that he fulfilled all the rituals
God only welcomes "good" people
Then Levi held a great banquet in his house for Jesus, and there was a large crowd of tax collectors and others sitting at the table with them.
But the Pharisees and their experts in the law complained to his disciples, saying, "Why do you eat and drink with tax collectors and sinners?"
Jesus answered them, "It is not the healthy who need a doctor, but the sick.
I have not come to call the righteous, but sinners to repentance."
2. God only accepts people who are "good"
We might not like tax collectors, but we probably don't regard them as intrinsically evil
Jesus said "I came not to call the righteous, but sinners (Luke 5)
So actually the opposite is true: God is not interested in those who are self-righteous, but those who need him
Nobody has done too much wrong for God to love them

It actually seems to be the people who are most flawed because God is most interested in
Extreme Makeover Home Ed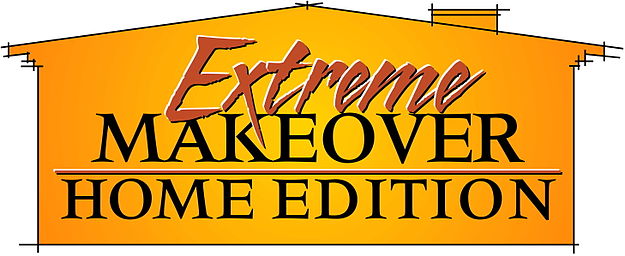 Image source: Source
Rebuilding Home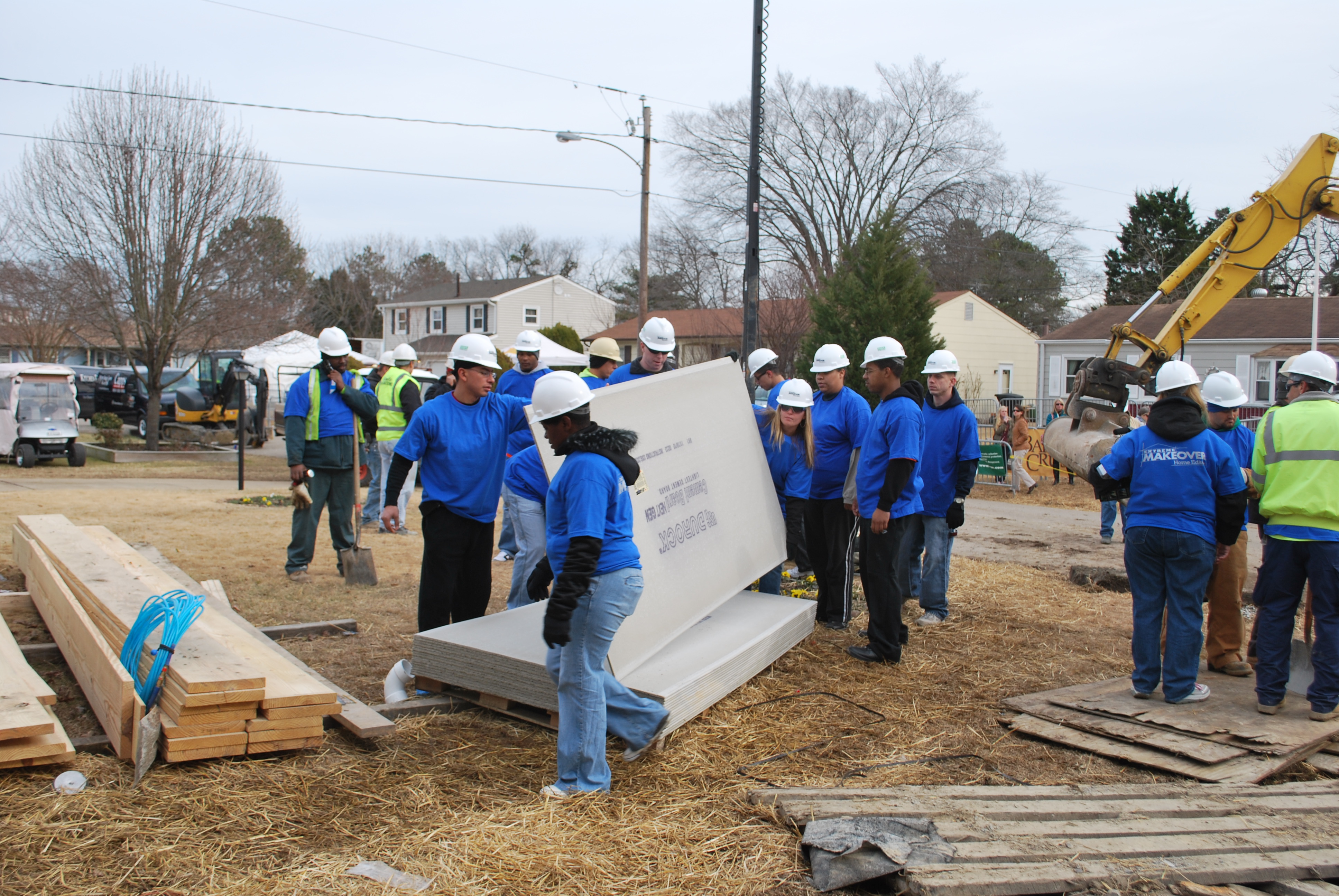 Image source: Source
Repentance means change, but God is on their side to help them change
I need a priest
Image source: US Navy
3. I need a priest
Just like there were rituals 3,000 years ago, there were priests
People couldn't come to God directly because

God is so pure
God is so amazingly perfect

They needed an intermediary who was on the one hand pure enough for God's presence,

and on the other was human so as to relate to us

The priests of course were not really pure, it was another picture

So this was symbolized by extreme washing—as a symbol of purity inside

So if the priest was just a picture, how could someone really fulfil that role?

To be pure enough to stand in the brightness of God's presence
To be one of us

The reality that the priests pointed to was the ultimate priest

God himself in the form of Jesus, who actually took on human form

He fulfilled the requirement of an intermediary: pure as God, yet human as us

He can have sympathy with us because he has experience the hardships of being a human

So we can simply pray to God directly, through the help of Jesus

"For there is one God and one intermediary between God and humanity, Christ Jesus, himself human"

1Tim 2:5

Nowadays it wrong to have priests and Jesus forbade them among his followers

What that means is that you can now simply talk directly to God

The myth is that you need someone else
4. Some places are "holy"
Some people think that if they want to pray, it is better to go into a church building
Never in the Bible was a place special in and of itself
Places were only ever special if God showed his presence there, and only for as long as his presence was there
God has said that right now he is present every time we gather together

It makes absolutely no difference if it is gym, a cave or out of doors

but even if we were meeting in a church building, the moment we leave it is just another building
There was a woman that Jesus met who raised the controversy about where to worship God

Jesus answered that it is not about the place—God's presence can be anywhere
When and Where to Pray
Any Time

(don't need a priest)

Any Place
In your bed, in the gym, on the bus, walking, running, sitting
5. It's about giving money
throughout history there have been people who have thought they can buy their way into God's favour

But in the Bible it is the opposite: Jesus and his followers were deeply offended when people tried to gain God's favour with money

God makes it clear that he owns everything and needs nothing

However, when people want to freely and willingly give to God's work, he is pleased
God loves people to be generous, because he himself is generous, and will give back more than is given
Example of the widow
6. Christians are Hypocrites
This is a very cynical book!

unfortunately there is some truth behind it

Many people have had a bad experience with someone who claimed to be a Christian

Maybe a parent or authority figure

Some point to TV preachers who are always asking for money are accurate representatives of Christianity
Jesus said to his followers "Freely you have received, freely give"

but if they give you food & accommodation, accept it!
Yet since the beginning there have been people who have tried to turn Christianity into a business

Not everyone who asks for money is wrong—there is nothing wrong with donations to cover expenses

But very very wrong to become rich from taking money in this way
but unfortunately many times it has obscured the message

the term "Christian" has been badly abused

If you ask "was that person following the teachings of Jesus Christ?"
The answer is usually "NO!"
So if we are talking about genuine "Christ-followers" and not those who merely call themselves "Christians" then there is not a problem with hypocrisy

There were hypocrites in the time of Jesus (explain what this means)

Jesus was very tough on them

But just because there is hypocrisy, doesn't mean there is no reality

in fact there probably is!
7. There are so many brands of Christianity. No one agrees on anything.
Sadly there have been many who have turned Christianity into a political tool

or as a way of making a name for themselves

Do most of us think that democracy is a good thing?

(maybe a few anarchist here)
Do most governments around the world claim to be democratic?
So let's throw out the whole idea—it's worthless ??

But what about all the "brands"?

As I just said, the problem is the word "Christianity"
Better to say Christ-follower
This is not what Jesus taught
Among those who try to carefully follow the teachings of Jesus and his disciples, there is not nearly as much disagreement

Some places it is just tribalism

two groups of people who both call themselves Christians: fighting

But if you look at "Christ-followers", who go by Jesus' words in the Bible

There are not that many different groups
And 90% of what they say is in agreement with one another
Diversity is not a bad thing if it is not antagonistic
Is diversity in music a bad thing?
What Jesus taught
Come to me and trust me and I will give you a new life
I will totally wash away the guilt of every bad thing you have ever done
I will put a new power in you for living
You need to do two things


Recognize that you need me
Trust me with your life (which can be a simple prayer)
I trust you with my life

Please take away all the bad stuff and wash me clean
Give me a new power to live life like you did
Updated on 2015-04-12 by Andrew Fountain
Login to post comments

81 downloads

2 plays