Andrew Fountain - Facing Suffering

---
Sermon notes - Facing Suffering
Facing Suffering
To learn from Peter how to respond in the face of suffering
so that we will be better equipped.
This is a huge topic, and I'm not going to try and solve the problem of human suffering today.
I just want to look at how we can respond when we face personal suffering

There are many possible answers, but I'm going to limit myself to seeing how Peter addresses the problem.
Introduction
We know that when we are saved, we become adopted into the family of our dear father God

He loves us passionately
He is good and kind and wants only the best for us

So, if we are children of the king, how come we have problems?

Why does our great and infinitely powerful and loving heavenly daddy come and solve all our problems for us?
?

I have been doing a lot of study in 1 Peter recently

to start with I thought: "What a depressing book this is"
Why does it have to have so much about suffering?
Here are some extracts:
1 Peter 2:19–21
For this is a gracious thing, when, mindful of God, one endures sorrows while suffering unjustly.
For what credit is it if, when you sin and are beaten for it, you endure? But if when you do good and suffer for it you endure, this is a gracious thing in the sight of God.
For to this you have been called, because Christ also suffered for you, leaving you an example, so that you might follow in his steps.
Does that sound exciting... ?
1 Peter 4:12,13
Beloved, do not be surprised at the fiery trial when it comes upon you to test you, as though something strange were happening to you.
But rejoice in the degree that you have shared in the sufferings of Christ, so that when his glory is revealed you may also rejoice and be glad.
If you are insulted for the name of Christ, you are blessed, because the Spirit of glory, who is the Spirit of God, rests on you.
My problems and suffering are relatively minor:

My vehicle was once stolen
I have had some non-critical medical issues
I have had some personal attacks from people

Then I discovered that Peter wrote this just before the persecution began,
Nero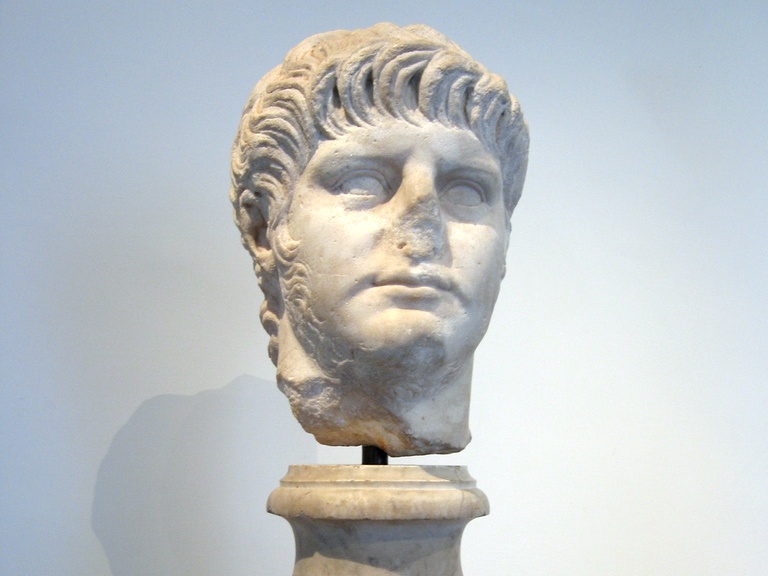 Image source: Azlan DuPree
the horrific wave of persecution under the emperor Nero
He was prophetically preparing them (see

[4:12–14]

above)
This letter is an actual detailed example of a N.T. prophecy being delivered

There must have been thousands of prophecies, but most of them were only relevant to an immediate need
But this one the Holy Spirit preserved, and caused it to be added to the books of the N.T. because it was of value to the Christians throughout the ages

Personal example of a prophetic warning of problems ahead ("I see someone trying to put fish-hooks into your heart… I don't know what that means.")

This can totally change our perspective on the suffering and take away much of the pain

But why could Peter not be a bit more upbeat? Paul would have said:

"put on the armour of God",
stand in the power of his might,
the gates of hell will fall before you

Peter's message seems to be, "suffering now, glory later"

At least on the surface that's what it appears to be (pie in the sky when you die)

Paul spends a lot more time telling us about the blessings we have now!!
I thought "this is a gloomy book..."
Paul often talks about how we are citizens of a new country, we have a new identity card

Peter says the same thing, but he puts it the other way around:

we are exiles!! (1:1; end of 17; 2:11)
1 Peter 1:1,17; 2:11
From Peter, an apostle of Jesus Christ, to those exiles (in Pontus, Galatia, Cappadocia, the province of Asia, and Bithynia) who are chosen
And if you call on him as Father, the one who impartially judges according to each one's work, live out the time of your exile here in reverence.
Dear friends, I urge you as foreigners and exiles to keep away from fleshly desires that do battle against the soul,
The Answer
But then as I prayed about it, and read it and prayed and read it and prayed, and asked for the Spirit's wisdom

It dawned on me what the answer was:

Whenever Peter talks about suffering, he talks about glory

I went through 1 Peter and hilighted all the suffering in red and the glory in yellow, and they are totally interleaved, all the way through.
It wasn't that Peter underestimated the blessings we have now, it was that he had a massive revelation of the joy of heaven.
He speaks as someone who had paid a visit to heaven and is blinded to everything else.
That is why he talks about salvation in terms that are mostly future—the best by far is yet to come.
He is writing like someone standing in heaven, looking back
Outline
1 Peter seems to be full of suffering
Whenever Peter talks about suffering, he talks about glory
Tasting Glory today
Look at the text: 1 Peter 1:1–13; 2:9
1 Peter 1:1–13; 2:9
Blessed be the God and Father of our Lord Jesus Christ! By his great mercy he gave us new birth into a living hope through the resurrection of Jesus Christ from the dead,
that is, into an inheritance imperishable, undefiled, and unfading. It is reserved in heaven for you,
who by God's power are protected through faith for a salvation ready to be revealed in the last time.
This brings you great joy, although you may have to suffer for a short time in various trials.
Such trials show the genuineness of your faith, which is much more precious than gold (that is passing away, even though it is tested by fire) and will result in praise and glory and honour when Jesus Christ is revealed.
Though you have not seen him, you love him. Though you do not now see him, you believe in him and rejoice with joy that is inexpressible and filled with glory,
because you are attaining the goal of your faith—the salvation of your souls.
Concerning this salvation, the prophets who predicted the grace that would come to you searched and investigated carefully.
They probed into what person or time the Spirit of Christ within them was indicating when he testified beforehand about the sufferings appointed for Christ and his subsequent glory.
They were shown that they were serving not themselves but you, in regard to the things now announced to you through those who proclaimed the gospel to you by the Holy Spirit sent from heaven — things angels long to catch a glimpse of.
Therefore, get your minds ready for action by being fully sober, and set your hope completely on the grace that will be brought to you when Jesus Christ is revealed.
---
But you are a chosen race, a royal priesthood, a holy nation, a people for his own possession, so that you may proclaim the excellencies of the one who called you out of darkness into his marvelous light.
based on NET Bible
---
You could say that he was excited about heaven!
notice...
Peter had a revelation on the mountain of Transfiguration

Jesus took three of them, Peter James and John with him...
But more than that, he saw the risen Jesus
"for the joy that was set before him, he despised the shame..."

We need a revelation of heaven
We need to have some idea of the glory of it

More especially of Jesus himself
That is what transforms us

Herman Riffel Learning to hear God's voice, p.106–9. (the story of Vanya)
Vanya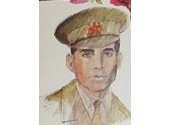 Image source: Azlan DuPree
But actually Paul is not too different: see 2 Cor 4
2 Corinthians 4
For God, who said "Let light shine out of darkness," is the one who shined in our hearts to give us the light of the glorious knowledge of God in the face of Christ.
But we have this treasure in clay jars, so that the extraordinary power belongs to God and does not come from us.
We are experiencing trouble on every side, but are not crushed; we are perplexed, but not driven to despair;
we are persecuted, but not abandoned; we are knocked down, but not destroyed,
always carrying around in our body the death of Jesus, so that the life of Jesus may also be made visible in our body.
For we who are alive are constantly being handed over to death for Jesus'sake, so that the life of Jesus may also be made visible in our mortal body.
As a result, death is at work in us, but life is at work in you.
But since we have the same spirit of faith as that shown in what has been written, "I believed; therefore I spoke," we also believe, therefore we also speak.
We do so because we know that the one who raised up Jesus will also raise us up with Jesus and will bring us with you into his presence.
For all these things are for your sake, so that the grace that is including more and more people may cause thanksgiving to increase to the glory of God.
Therefore we do not despair, but even if our physical body is wearing away, our inner person is being renewed day by day.
For our momentary, light suffering is producing for us an eternal weight of glory far beyond all comparison
because we are not looking at what can be seen but at what cannot be seen. For what can be seen is temporary, but what cannot be seen is eternal.
based on NET Bible
---
What do we know about heaven?
discussion & questions...

real body (not just a spirit)
Most of all, being united in the most perfect love relationship imaginable for ever

We tend to put heaven into a [box]

but: it is a reality that colours everything
It is already in existence and we are already there in the Spirit

e.g. renovating a home: "this is what it will be like"
e.g. person in hospital in traction

"How are you doing?" —"I'll be out in two weeks!!"

we are now living in the shadow. The reality is to come.

See that if you look at the text again v.4,8,9 :
1 Peter 1
Conclusion
inheritance (are you entitled to it? —Jesus seems to think so!)
very close, just a hair's breadth
Sometimes people experience something of it as they die

glow of the face (for example, my dad. Stephen as he died. Moses)
Johnny Cash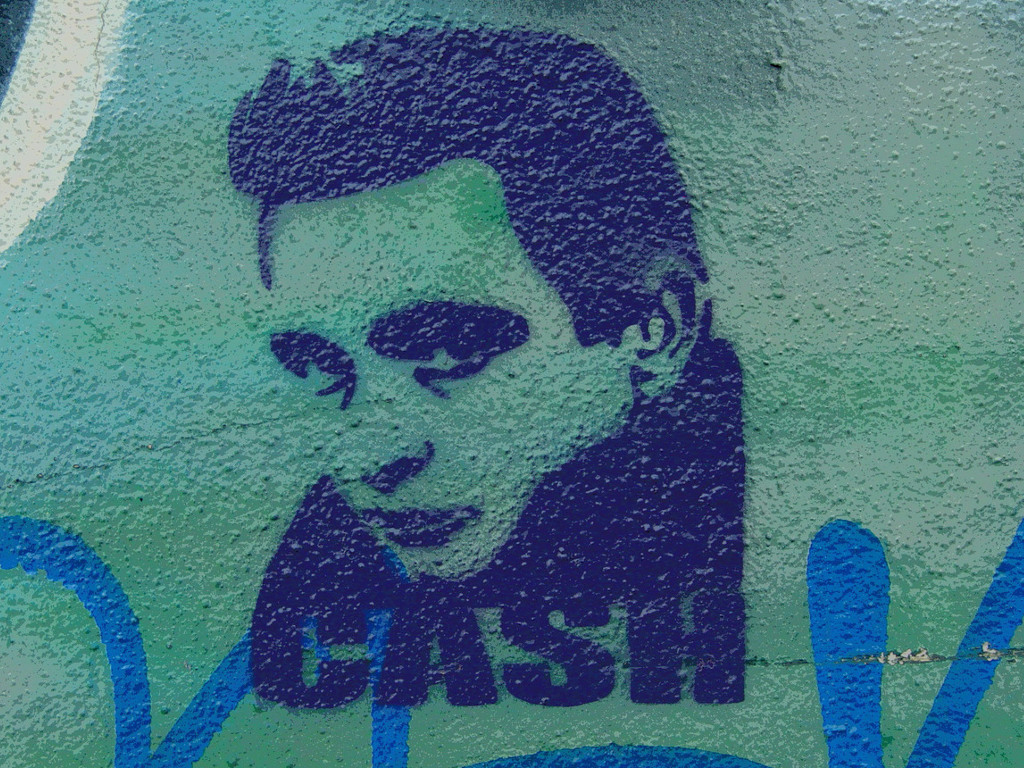 Image source: Azlan DuPree
Johnny Cash, the country singer, was impacted his whole life and eventually brought to salvation by the death of his older brother Jack—he never forgot it.
The Johnny Cash Story
[Johnny Cash] was confronted with the horrible death of his older brother Jack. Cut severely while cutting fence posts, Jack Cash was rushed to the hospital, but there wasn't much that could be done. As Cash told the tale in his book "Man in Black," Jack awoke and asked, "Why is everybody crying over me? Mama, don't cry over me. Did you see the river?"
"No, I didn't, son," Carrie replied.
"Well, I thought I was going toward the fire, but I'm headed in the other direction now, mama. I was going down a river, and there was fire on one side and heaven on the other. I was crying, 'God, I'm supposed to go to heaven. Don't you remember? Don't take me to the fire.' All of a sudden I turned, and now, mama, can you hear the angels singing?" The family at his bedside listened with stunned attention. "What a beautiful city," he said. "And the angels singing. Oh, mama, I wish you could hear the angels singing."
"It was like a burden had been lifted from all of us," remembered Cash, "and it wasn't just the eight-day burden of fighting for Jack's life. Rather, we watched him die in such bliss and glory that it was like we were almost happy because of the way we saw him go. We saw in our mind's eye what he was seeing-a vision of heaven."
That vision would be long lingering in his psyche and spirit. "The memory of Jack's death, his vision of heaven, the effect his life had on the lives of others, and the image of Christ he projected have been more of an inspiration to me, I suppose, than anything else that has ever come to me through any man," he would say.
from: beliefnet.com
based on NET Bible
---
Years later it was this vision that led Johnny Cash to salvation—he know it was real!
In that place:

Joy that will fill our whole being and light it up like a lamp
The joy of the bride

One of my best friends growing up is in the last stages of cancer
What about us?
Maybe you are facing suffering right now
Maybe this week you will have some rough moments
All of us need a taste of glory to take us through
Pray that God will give you some kind of experience of heaven

that will totally transform you, as it did Peter
so you will consider the glory to come as even more real than the present world around you!
And if you don't know Jesus as your saviour right now, I pray that you will not rest until you know that this glory is your future because Jesus has given it to you as an inheritance.

I pray that it will be so real to you right now that you will be willing to give up everything to follow Jesus
Updated on 2017-12-04 by Andrew Fountain
Login to post comments

64 downloads

1 plays