I can do all things through Christ who strengthens me (Phil 4:13)
This is such an encouraging verse, but it seems to big. What does 'all things' include?
Learn what it means and how to access this power.
If you have trouble viewing this video, you can try watching it directly on Vimeo
Sermon Slides - I can do all things through Christ who strengthens me (Phil 4:13)
I can do all things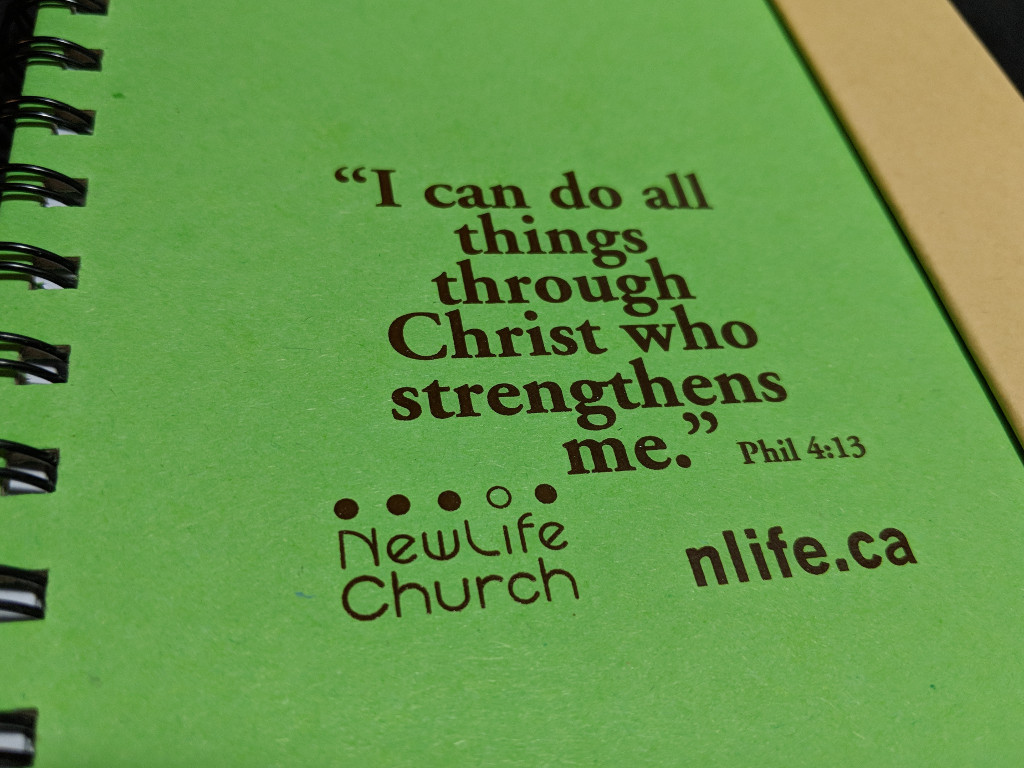 Image source: "Newlife"
All things through Christ
"I can do all things through Christ who strengthens me."
The Problem
The Passage
The Power
1. The Problem: Blank cheque?
"All things"
="whatever God wants me to do"
…to be fruitful in my life (v.17)
2. The Passage
---
Philippians 4:10–19
---
I rejoiced in the Lord greatly that now at length you have revived your concern for me.

You were indeed concerned for me, but you had no opportunity.

Not that I am speaking of being in need,

for I have learned that whatever there is—it's

enough

for me.

I know how to be brought low,


and I know how to abound.

In any and every circumstance, I have been taught the secret of facing

plenty and hunger,
abundance and need.

I can do all things through Christ who strengthens me.
Yet it was kind of you to share my trouble.
And you Philippians yourselves know that in the beginning of the gospel, when I left Macedonia, no church entered into partnership with me in giving and receiving, except you only.
Even in Thessalonica you sent me help for my needs once and again.
Not that I seek the gift, but I seek the fruit that increases to your credit.
I have received everything, and more. I am well supplied, having received from Epaphroditus the gifts you sent, a fragrant offering, a sacrifice acceptable and pleasing to God.
And my God will supply every need of yours according to his riches in glory in Christ Jesus.
based on NET Bible with some changes by amf
---
Verse 13
literally:
All things I can do,
in him who empowers me.
"Can do" = "have force/strength"
Mark 9:17–18 Boy was having seizures, the disciples tried to help and they "could not"
Luke 8:43 A woman who had spent everything on doctors for 12 years. She could not be healed by anyone.
John 21:6 He said to them, "Cast the net on the right side of the boat, and you will find some." So they cast it, and now they could not haul it in, because of the quantity of fish.
James 5:16 ...pray for one another, that you may be healed. The prayer of a righteous person has force.
Acts 19:20 (Ephesus) In this way the word of the Lord continued to grow in power and have force.
3. The Power
All things through Christ
"I can do all things through [in] Christ who strengthens me."
John 14
Do you not believe that I am in the Father, and the Father is in me?

The words that I say to you, I do not speak on my own initiative, but the Father residing in me performs his miraculous deeds…

I tell you the truth,

the person who believes in me will perform the miraculous deeds that I am doing,

and will perform greater deeds than these, because I am going to the Father…

You will know at that time that I am in my Father and you are in me and I am in you.
New Life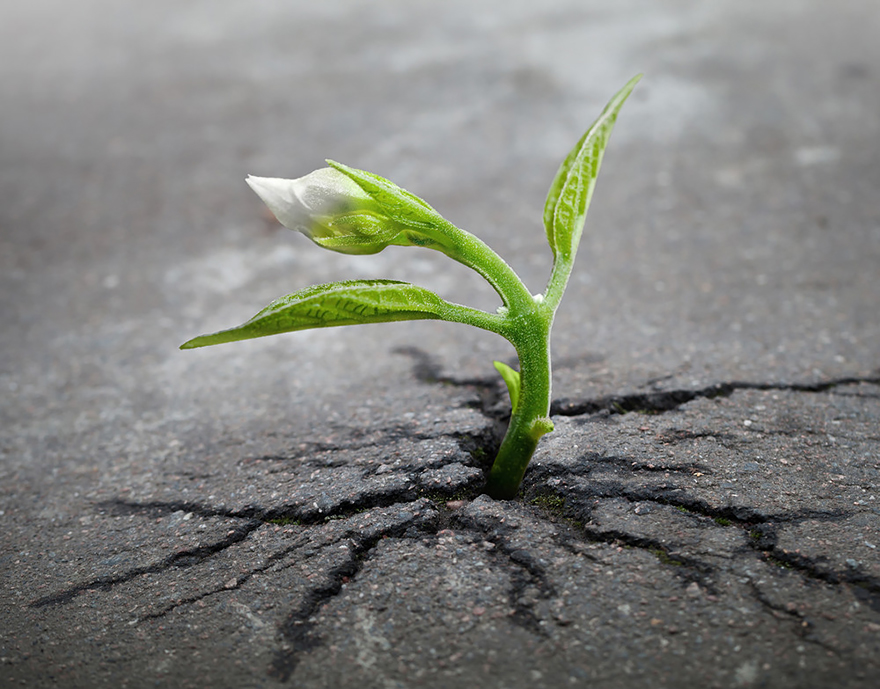 Image source: "Reggeli Nesze"
How to experience Jesus in us
Understand it's about Jesus in us
Practice dependence
Get to know him
Ask for his strength
Updated on 2022-05-03 by Andrew Fountain