Andrew Fountain - Hebrews Part 2 - The Back-Story
---
Sermon notes - Hebrews Part 2 - The Back-Story
My theory (this is just an example of what might have happened!)

The church in Corinth wanted to run a conference, so they contacted Apollos, who was in Rome at the time.

They had been really blessed by his understanding of how the O.T. related to us today.
They asked him to give three messages on this theme at the conference.

It was a great success and lots of people wanted a copy of it (no audio or video)

So they asked Apollos if he would write the messages out for them.
He agreed on condition it was anonymous, because of all the trouble with factions at Corinth.

When he did so, he did quite a bit of work polishing it and organizing the content.
He then sent them a copy with a note attached to the end (

[13:22–24]

).

So what do we know about the author?

Amazingly talented writer (written at the level of the most polished Greek literature)
Hangs out with Paul's group (Timothy:

[Heb 13:22,23]

)
Some ideas are very similar to Paul's but there are some new insights
Knows the O.T. Scriptures very well
Why Apollos?
Acts 18:24 "Now a certain Jew named Apollos, born at Alexandria, an eloquent man and mighty in the Scriptures (O.T.)…"
eloquent
from Alexandria (polished Greek)
"mighty" in the Old Testament
Acts 18:28 "he vigorously refuted the Jews publicly, showing from the Scriptures (O.T.) that Jesus is the Christ."
The only one in Paul's circle of friends who fits.
When? Where? Who?
"Epistle of Paul to the Hebrews" <- wrong!
When? Where? Who?
Date:
before 70AD when the temple was destroyed

It must have been or he could hardly have failed to mention that!

We cannot be more precise

Place:
13:24 Greetings to all your leaders and all the saints. Those from Italy send you greetings.

totally ambiguous—those originally "from" Italy, living elsewhere, or the greeting could be "from Italy"

my guess is it's written from Italy to Corinth

Recipients
Any church in Greek speaking world (most of the Roman Empire)
Must be Greek-speaking because of the complexity of the language (High-Greek)

The term "Hebrews" was reserved for Jews still living in Palestine, who wouldn't have Greek as a first language
Some suggest it could be Jewish converts who were tempted to return to Judaism

But there is actually no reason to restrict it to Jews

So it could have been to any church in Greek speaking world (most of the Roman Empire)
The Gentiles were just as likely to be interested in the Scriptures
They were even more likely to want to know how the O.T. related to themselves
This is one of the main purposes of the book

Form

Not an Epistle (letter)
Most people suggest it was a sermon that was later written down

No opening section (from / to / grace / prayer of thanksgiving)

3 verses on the end show that it was written to be sent

Paul's epistles are full of "I write to you..."

Whereas this is full of expressions such as

[11:32 "what more shall I say? For time will fail me..."]

Frequent references to running out of time

[5:11 "say... hearing"]

Most people suggest it was a sermon that was later written down

two problems
very long for a sermon
very complex
many of the intricate literary features would be lost in a sermon

Some Christians react to the idea that something can be Scripture and art at the same time

Some of the Psalms are intricate Hebrew poetry
Other books as well, such as Song of Solomon
This book is Art.
My Greek tutor once made me translate some of it... (after working through Paul)
unfortunately I can't show you the beauty of the Greek, since you would have to be fairly advanced Greek students to really appreciate it.
A good reason for it to be anonymous

Can you imagine a songwriter "this song is so good, I'm going to make it anonymous"
Structure
History of attempts to find a structure

Historically there were several ideas,but it is generally recognized that this fits very badly
A second view is the "Patchwork"

In effect gives up on any structure

In the last 100 years, there has been a lot of success in identifying literary features in the book which help us determine the structure.
In 1963 a French scholar, Albert Vanhoye, made a breakthrough
Others have done work since then
Here is my proposal…
Structure
Message 1: 1:5–5:10

Jesus has received his glorious inheritance—
so hold on tight and follow him to your destiny

Message 2: 7:1–10:18 (Centrepiece)

The basis of hope and confidence—Christ's new work

Message 3: 11:1–13:19

All the heroes of faith are cheering you on, so run the race!
Background
Roman Forum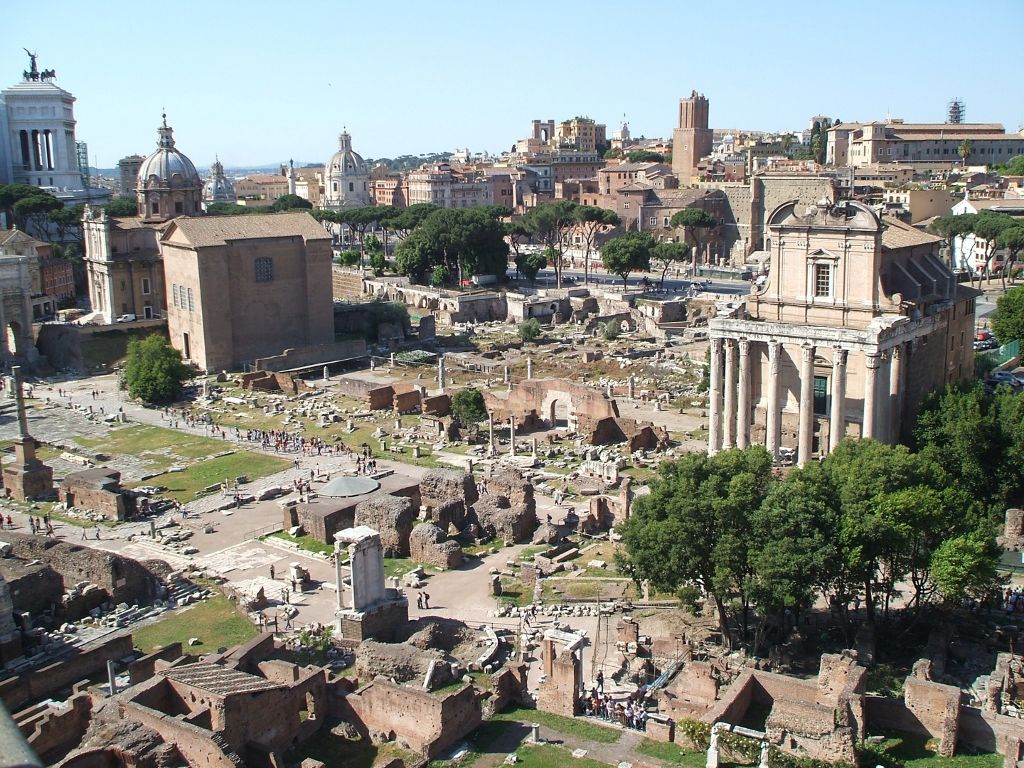 Image source: link
Perseverance in Gratitude by David A. DeSilva

p.12–16 ➜ excellent presentation of pressure to give up

Every part of Roman society was connected with religious worship in some way (e.g. butcher's shop)

Christians could therefore seem antisocial, or even subversive to the stability of the nation

Disloyalty to the gods was evidence of a generally disloyal person

This would result in "discipline" by their neighbours
We can catch a glimpse of this in Hebrews 10
Hebrews 10:32–34
But remember the former days when you endured a harsh conflict of suffering after you were enlightened.
At times you were publicly exposed to abuse and afflictions, and at other times you came to share with others who were treated in that way.
For in fact you shared the sufferings of those in prison, and you accepted the confiscation of your belongings with joy
We don't know how long previously to the book this was
the most common "deviancy control" was "shaming"

this could be re-inforced by physical violence or inprisonment
a process of degrading a person

Prisoners were not fed, but depended on food and clothing being brought to them

Those bringing them risked being shamed in the same way

Your house was fair game for being plundered (e.g. big house next to school, empty for 30 years)
Hebrews 6
For God is not unjust so as to forget your work and the love you have demonstrated for his name, in having served and continuing to serve the saints
e.g. Asia Bibi, a Christian women who was imprisoned and sentenced to death for blasphemy

Salman Taseer was the Governor of the Punjab who was killed after supporting her
Shahbaz Bhatti the last Christian member of Parliament, was fighting to change Pakistan's anti-blasphemy law by travelling around the world to speak to leaders
He visited Canada and said in and interview "When I get killed make sure you carry on the work that I am doing."
Shahbaz Bhatti was killed a few days ago.
Asia Bibi
Image source: HazteOir.org
Salman Taseer
Image source: link
Salman Taseer's death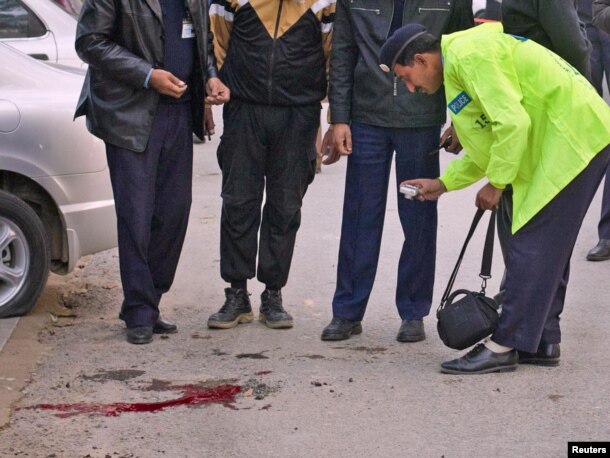 Image source: RadioFreeEurope
Shahbaz Bhatti
Image source: link
Shahbaz Bhatti's death
Image source: jihadwatch.org
So this is an example of Christians who take a risk when they support other Christians,

We would not expect this kind of thing to happen in Canada
But what kind of lower-level opposition might we face?
What about us?
What are the equivalent pressures facing us? anything?

workplace

families

group of friends

What's the temptation?

To give up and go back to the world

Parable of the four kinds of seeds?
Matthew 13
The seed sown on rocky ground is the person who hears the word and immediately receives it with joy.
But he has no root in himself and does not endure; when trouble or persecution comes because of the word, immediately he falls away.
How about you?
Do you need encouragement not to give up?
Do you trust Jesus yet?
Two arguments in Hebrews:
negative: If you stop following Jesus, there isn't anything else
Positive: What you have in Jesus is so much better than what you might lose
1. New Revelation through Jesus
God has spoken to us in an entirely new, and infinitely superior way, through Jesus.
Jesus is not just a spiritual being, like the angels, but God the Son
So if it was serious to ignore God speaking in the past, how much more serious is it now!
Especially given the supernatural evidence
2. New Destiny in Jesus
Jesus fulfill's God's original destiny for man, being raised higher than the angels
As his sons and daughters we share his destiny
He is not ashamed of us, but trusts us Hebrews 2:9–18
This puts into perspective the "shamimg" of society
1:13 those who will inherit
2:5 subjected the world to come (cf v.16)
2:10 bring to glory
Remember:
Two arguments in Hebrews:
negative: If you stop following Jesus, there isn't anything else
Positive: What you have in Jesus is so much better than what you might lose
The story of mythicists —angry young men (and women) from fundamentalist churches
Friend of mine in his 80's diagnosed with cancer
Are you following Jesus?
Updated on 2017-01-25 by Andrew Fountain
Login to post comments

46 downloads

1 plays