Latest News
Prayer meeting Thursday evening, plus other upcoming events at NewLife Church
Church Prayer Meeting (Thursday Evening)
Monthly prayer meeting for the whole church
We have had some powerful prayer meetings recently, both in terms of a sense of the presence of God, and in seeing so many answers to our prayers.
Join us as we bring our requests to God in prayer
Last Sunday's sermon: "The Power of Finding our Identity in Scripture"
You can read all the Scriptures read in the sermon here.
There are Scriptures that speak of transcendent experiences of Jesus in the life of a believer.
What are these? and is there anything we can do in order to have them ourselves?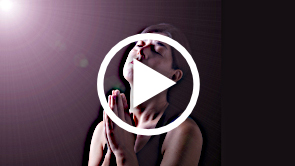 "An Overwhelming Experience of Joy and Peace"
Survey about upcoming Freedom in Christ & homegroups
Last Sunday you heard how excited we are about a course we are planning to run, starting in May, called Freedom in Christ.
The course will be run one evening a week for 10 weeks and we really want everyone to be able to participate
We have put together a short survey to find the most suitable days and times.
forms.gle/SYdjhoy6mM8RCChK8
Once the course is done, we hope folks will want to continue gathering, as part of a homegroup at the same time/location.
This Sunday: In Person (and livestreaming)
This Sunday morning we're at our regular location, St Joseph's College.
It is well worth the effort to be with us in-person, but for those of us not able to, join us on our LiveStream channel at 11:00am by typing go.church.to/now in your browser.
Praise and worship will be led by Ruth, Mark & Dan, and Andrew will be speaking.
After church fellowship time
As well as meeting in-person, we still have fellowship time on Zoom.
If you've not joined us yet, why not try us out this Sunday? We would love to see you!
You can join the zoom meeting at go.church.to/after
Can we pray for you?
Our prayer team are ready to pray for any personal needs you may have.
Please send them to: prayer@nlife.ca
A good number of people are emailing in their prayer requests and our prayer team are really glad to pray for them.
All requests will be kept in strictest confidence and known only to those praying for you.
Offerings Online
You can give your church offering through online banking by doing an e-transfer to give@nlife.ca
You'll get a tax receipt, as usual, at the end of the year.
Save the Date
Don't forget to put these exciting events in your calendar
: Church Prayer Meeting this Thursday
11:00am: Sunday morning church in-person & online
(Tues) 7:30pm: Downtown homegroup, meeting in-person (+ on Zoom)
(Wed) 8:00pm: Mid-town homegroup meeting in-person (+ on Zoom)

 
---
This Sunday
<!== Cut here==>
This Sunday morning we're at our regular location, St Joseph's College
and also online at go.church.to/now
11:00

Praise and worship led by Ruth, Mark & Dan
Andrew will be preaching.

12:30–1:30
Refreshments
Tuesday Homegroups
| Time | Homegroup | Location |
| --- | --- | --- |
| 7:30pm | Downtown | meeting online + in person |
Wednesday Homegroups
| | | |
| --- | --- | --- |
| 8:00pm | Midtown | meeting online + in person |