Latest News
Bring and Share Christmas celebration meal after church this Sunday, Men's Brunch on Saturday plus other upcoming events at NewLife Church
Men's Brunch this Saturday
A time of fellowship and discussion
Open to all men who come to NewLife, this is a great opportunity to build relationships and grow as men.
Suggested contribution for food: $5
Christmas after-church food—Bring and share! this Sunday
This Sunday everyone's welcome to stay after church and eat together
If you signed up in advance last Sunday, you can go here to check what you signed up to bring.
Otherwise, don't forget to sign up here so we can make sure that everyone doesn't bring the same thing.
Contact Anne if you have any questions
Details:
Date:
Time: after church
Place: St. Joseph's Cafeteria
Last Sunday's sermon: "God Takes a Human Body"
We can lose sight of the extraordinary step that God took in the incarnation of Jesus.
To truly grasp the truth of what happened in history and why he did this for us is a deep blessing!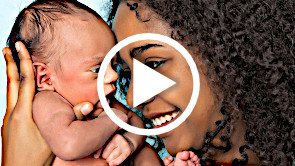 "God Takes a Human Body"
This Sunday: In Person (and livestreaming)
This Sunday morning we're at our regular location, St Joseph's College.
It is well worth the effort to be with us in-person, but for those of us not able to, join us on our LiveStream channel at 11:00am by typing go.church.to/now in your browser.
Andrew will be speaking on part 3 of the Coming of Jesus: The little known contribution of the Gospel of John.
Help needed on Sundays
A big thank you to the people who have already come forward to help!
As we re-build our Sunday teams we need people to step up and help in a number of ways: some small, some large but all important.
We especially need volunteers to help with kid's church.
Please come on Sundays—it would save a few people from having to do everything.
After church fellowship time
As well as meeting in-person, we still have fellowship time on Zoom.
If you've not joined us yet, why not try us out this Sunday? We would love to see you!
You can join the zoom meeting at go.church.to/after
Can we pray for you?
Our prayer team are ready to pray for any personal needs you may have.
Please send them to: prayer@nlife.ca
A good number of people are emailing in their prayer requests and our prayer team are really glad to pray for them.
All requests will be kept in strictest confidence and known only to those praying for you.
Offerings Online
You can give your church offering through online banking by doing an e-transfer to give@nlife.ca
You'll get a tax receipt, as usual, at the end of the year.
Save the Date
Don't forget to put these exciting events in your calendar
: Men's Brunch
11:00am: Sunday morning church in-person & online
: Christmas after-church food—Bring and share!
(Tues) 7:30pm: Downtown homegroup, meeting in-person (+ on Zoom)
(Wed) 8:00pm: Mid-town homegroup meeting in-person (+ on Zoom)

 
---
This Sunday
This Sunday morning we're at our regular location, St Joseph's College
and also online at go.church.to/now
11:00

Praise and worship led by Ruth, Peter, Heather, Rebeca
Andrew will be preaching on part 3 of the Coming of Jesus: The little known contribution of the Gospel of John.

12:30–1:30
Refreshments
Tuesday Homegroups
| Time | Homegroup | Location |
| --- | --- | --- |
| 7:30pm | Downtown East & Central combined | meeting online + in person |
Wednesday Homegroups
| | | |
| --- | --- | --- |
| 8:00pm | Northwest | meeting online + in person |