Andrew Fountain - Can a Christian fall away? - Hebrews pt.4
---
Sermon notes - Can a Christian fall away? - Hebrews pt.4
1. The Story so far
This is a 3-part talk, put down in writing. Not originally a letter.
Extremely polished Greek. Clearly not Paul, but very possibly Apollos
Overview
1:5–5:10
 
7:1–10:18
 
11:1–13:19

Jesus is amazing!
He's already past the test and reached glory.
You just have to trust him and you'll go with him!


I
N
T
E
R
M
I
S
…

How and Why

I
N
T
E
R
M
I
S
…

The results in our lives
The Test and the Rest
Adam failed the test
Israel failed the test
Why should we be any different?
Jesus has turned our test inside out:

He passed it for us
we have to trust him
We have to be in the house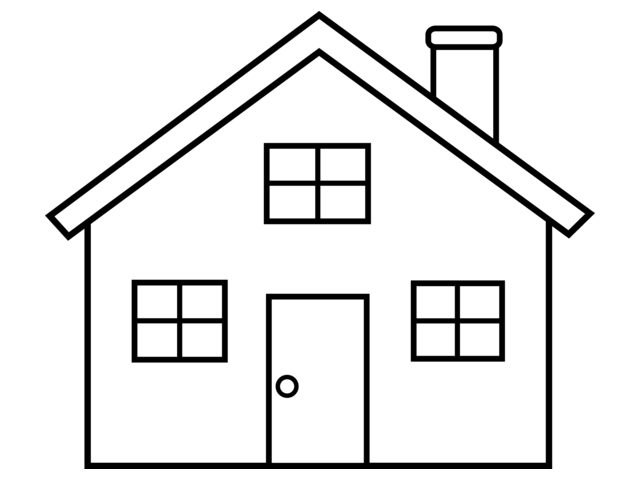 Image source: clipartfest
Hebrews 4:15–5:2
For we do not have a high priest incapable of sympathizing with our weaknesses, but one who has been tempted in every way just as we are, yet without sin.
Therefore let us confidently approach the throne of grace to receive mercy and find grace whenever we need help…
He is able to deal compassionately with those who are ignorant and erring, since he also is subject to weakness,
Tim Hortons garbage illustration
2. Now we move into the first intermission
Overview
1:5–5:10
 
7:1–10:18
 
11:1–13:19

Jesus is amazing!
He's already past the test and reached glory.
You just have to trust him and you'll go with him!


I
N
T
E
R
M
I
S
…

How and Why

I
N
T
E
R
M
I
S
…

The results in our lives
Hebrews 6:
For it is impossible in the case of those who have once been enlightened, tasted the heavenly gift, become partakers of the Holy Spirit,
tasted the good word of God and the miracles of the coming age,
and then have fallen away, to renew them again to repentance, since they are crucifying the Son of God for themselves all over again and holding him up to contempt.
On the surface this seems to teach that you can become a Christian and fall away

Even worse, that once you have fallen away, you can no longer be forgiven
Let's look at whom this is talking about"

received light
tasted supernatural power
were involved with the Holy Spirit

It's possible to have the power of the Holy Spirit on you and not be truly saved
Jesus said "did we not cast out demons in your name..." "I never knew you"
I think this is talking about people like Judas
The Spirit came on King Saul, prophesied but we know his heart was never changed

saw "heaven come down" in miracles
"Eschatological Intrusion" (The age to come, breaking into this age)
3. The Unforgivable Sin
Have you heard of this term?
Unforgivable Sin
Matt 12:31–32 "Therefore I say to you, every sin and blasphemy will be forgiven men, but the blasphemy against the Spirit will not be forgiven men. Anyone who speaks a word against the Son of Man, it will be forgiven him; but whoever speaks against the Holy Spirit, it will not be forgiven him, either in this age or in the age to come.
Luke 12:10 "And anyone who speaks a word against the Son of Man, it will be forgiven him; but to him who blasphemes against the Holy Spirit, it will not be forgiven."
Here is the principle:
Whenever the age to come breaks into this age with extraordinary miracles, we also see judgement breaking it
It's like time fast-forwards to the end
What were the periods of greatest miracles in the Bible?
plagues in Egypt

Pharaoh
It's like God said "I've given you my best shot" If you don't believe now, there's nothing else, so we may as well cut to the judgement

miracles in the wilderness

Korah & others who rebelled

miraculous works of Elijah & Elisha
Jesus shows the most extraordinay & explict hand of God

Some call it the work of the devil —If they don't believe that, there's nothing more

Early church miracles

Ananias & Sapphira lie against the Holy Spirit

Summary:

When someone has seen the most explicit supernatural power of the Spirit in front of their very eyes
And they turn their back on it
There's nothing more because they've quenched the Spirit
It's not that they can't come back, it's that the Spirit has already done everything for them that he's going to do

So here's the question:
Can you be a Christian and fall away?
My sheep hear my voice, and I know them, and they follow me.
I give them eternal life, and they will never perish, and no one will snatch them out of my hand.
My Father, who has given them to me, is greater than all, and no one is able to snatch them out of the Father's hand.
For I am sure that neither death nor life, nor angels nor rulers, nor things present nor things to come, nor powers,
nor height nor depth, nor anything else in all creation, will be able to separate us from the love of God in Christ Jesus our Lord.
+Many other verses
Can you be united with Jesus and separated?
New life, which then dies?
But on the other hand, we do have the parable of the four kinds of seeds, which he alludes to:
Hebrews 6
For the ground that has soaked up the rain that frequently falls on it and yields useful vegetation for those who tend it receives a blessing from God.
But if it produces thorns and thistles, it is useless and about to be cursed; its fate is to be burned.
Jesus is not talking about Christians who fall away, but people who were never truly saved, yet looked good
4. Conclusions
It depends on your perspective

From God's perspective, the ones he has saved cannot ever fall away
From our perspective we see people who look like Christians, but they do fall away
Fake Rose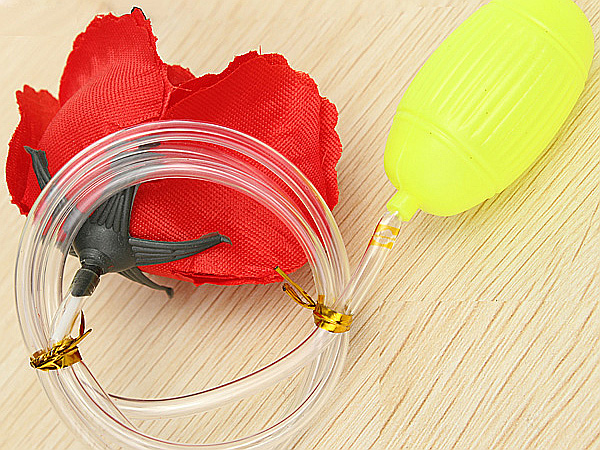 Image source: clipartfest
There are people who fall away
So is there any way of telling?
But: Hebrews 6:9–12
But in your case, dear friends, even though we speak like this, we are convinced of better things relating to your salvation.
For God is not unjust so as to forget your work and the love you have demonstrated for his name, in having served and continuing to serve the saints
But we passionately want each of you to demonstrate the same eagerness for the fulfilment of your hope until the end,
so that you may not be sluggish, but imitators of those who through faith and perseverance inherit the promises.
Those who's salvation is secure

have demonstrated love for one another
but need to be eager, not sluggish
What is needed: persevering faith in the promises
Our response:
People who have severe depression frequently believe that they have committed the "unforgivable sin".
However, the very fact that they are even concerned about it is proof that they cannot have committed it:

the Spirit stops working in such a person
they therefore lose all spiritual concern

So what is the purpose of this passage?


To be a wake-up call for people who are good at acting like a Christian, but whose hearts are not renewed

If you are at all concerned about whether you are a Christian, please come and talk with me.

To help us know where the edge is to keep away from it
Sheer Drop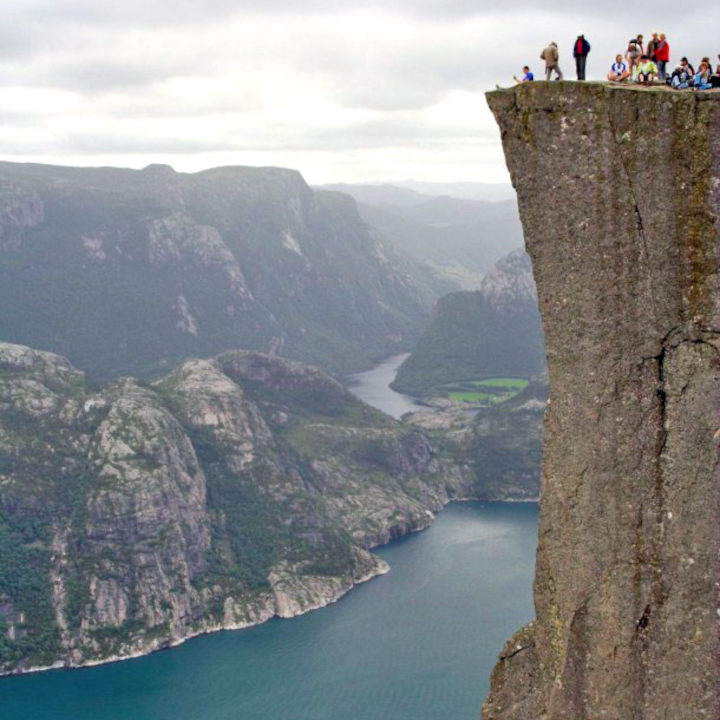 Image source: ideasgn
If you are afraid of heights, do you need a warning sign to keep you from the edge?
If nobody has ever actually fallen off, does that mean the sign was a waste of time?
This passage is a warning sign to keep away from the edge

None of God's people will every fall off, but that's partly due to the warning signs!

Part of the purpose of talking about the drop is to drive you closer to Jesus
Encouragement
Hebrews does not want to leave us sad and anxious
Don't get stuck in introspection, but look at Jesus
Link to Hebrews 5:11–6:20
The focus in the surrounding passage is not on your weakness, but his power
The danger is not that you sin too many times, and eventually Jesus will turn you away and stop forgiving you
No, it's about turning your back on Jesus, and saying all you have seen of his supernatural power is just a delusion
Two points for next week:


The person who is truly saved but is a deep backslider
The Christian walking in darkness, and thinking it's because of sin
Updated on 2017-02-07 by Andrew Fountain
Login to post comments

96 downloads

1 plays