Sunday Evening Meeting at St. Martins
We had a great time eating pancakes last Sunday. Over 30 people showed up with huge appetites and nine batches of pancakes were made by Anne and Susanna! Here are "before" and "after" pics: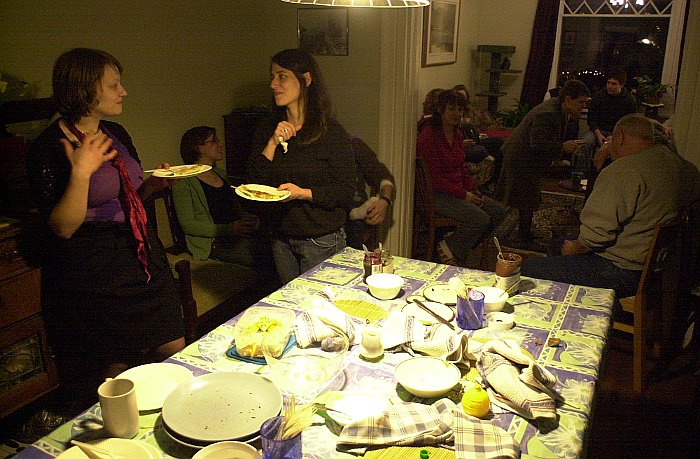 And an "after" picture where everyone has sugar overload!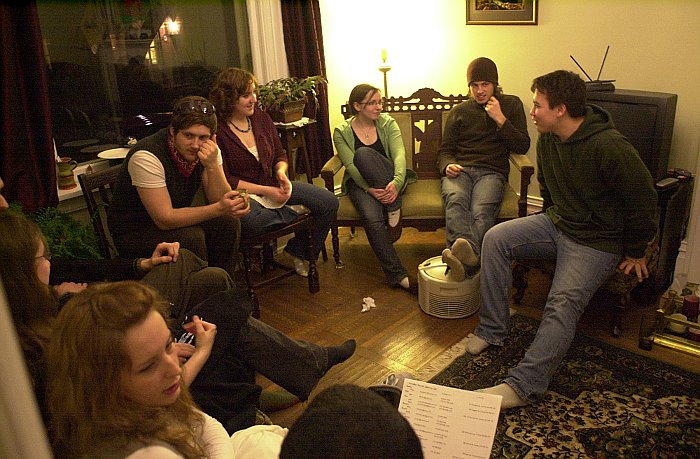 Unfortunately there will not be pancakes this Sunday—back to normal after-church refreshments (unless anyone brings something, hint hint...)
The meeting will be at our normal location of St. Martin's school. The worship will be led by Dan & Luke and Andrew will be preaching.
The meeting starts at 6:00pm and should be done by 7:45pm. Everyone is invited back to the Fountain's home afterward for refreshments. Click here for a map to St. Martin's School.
Before the meeting, 5:00-5:20pm, there will be a prayer time at the Fountain's house.