Sunday Afternoon Meeting at St. Martins
Our very first Sunday afternoon meeting! This Sunday we'll be meeting at 3:00pm instead of 6:00pm. One advantage of meeting earlier is that there is more time for fellowship and food afterwards :)
Here are a couple of pictures from when we met two weeks ago.
And from another angle...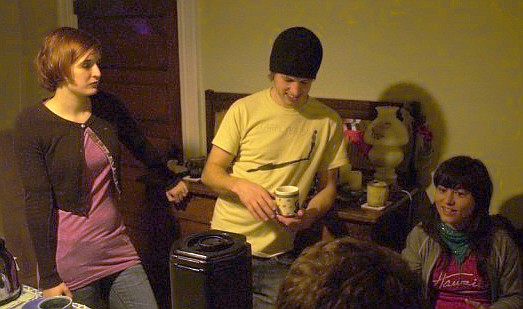 ...and you will be pleased to know that Grace is bringing the food this Sunday.
The meeting will be at our normal location of St. Martin's school. The worship will be led by Dan & Luke and Andrew will be preaching Part 2 of "The Kingdom of God".