Sat, Sun & Mon (days 4-6)
Saturday was a quieter day with less on our schedule. We were given the afternoon off and a man from the church with a three-wheeled "auto" gave us a tour of the city of Trincomalee.
Saturday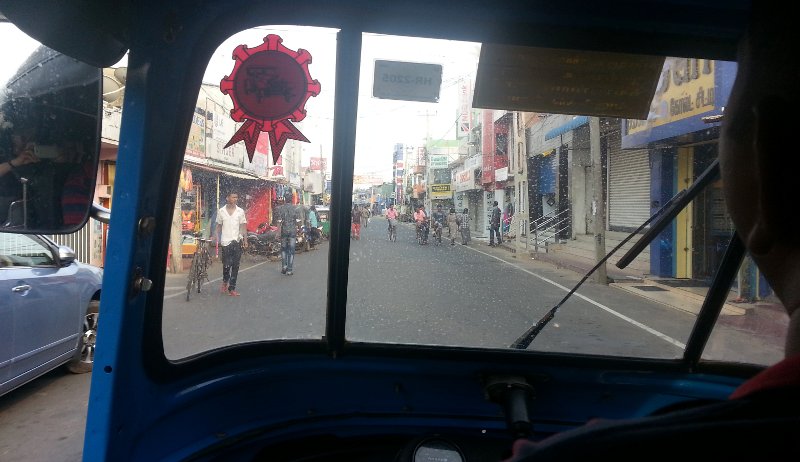 A still picture does not capture it, so here is a video clip, complete with cows:
The city is a major harbour and at the top of the cliffs on one side is a huge Hindu temple. It overlooks the city like some ominous beast. Inside it similar to the Temple with a Holy of Holies where we could see the priests going in and out. But it is not well kept up and felt to me more like a tourist attraction than a stronghold of demons.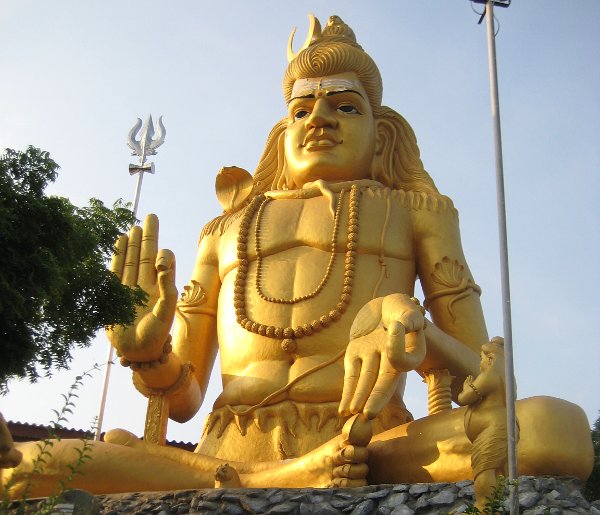 Sunday
Sunday morning I preached at a nearby church at Palayoothal.
There were 22 women and 10 men, and afterwards we were served sweet milky tea.
We then set off on a two-day journey south along the east coast (breaking down once on the way and having to be rescued by another vehicle. The first stop was an open-air meeting:
We then set off for another church at Poorivinagar which met in a lean-to building on the back of a house.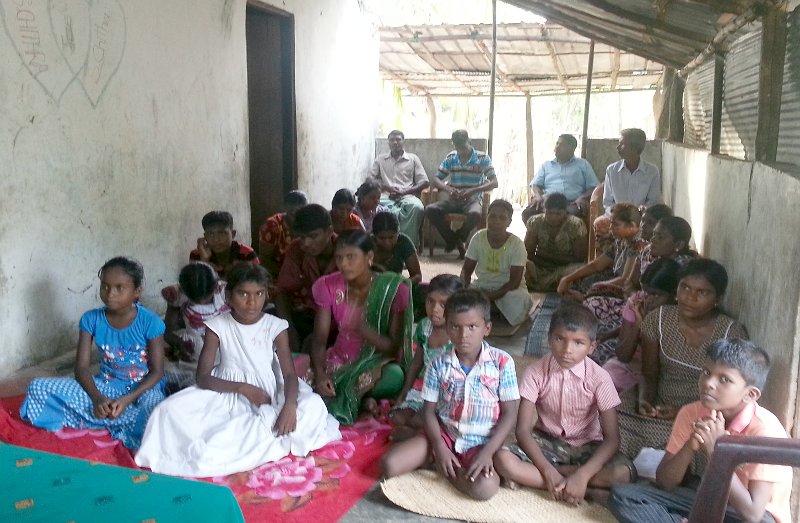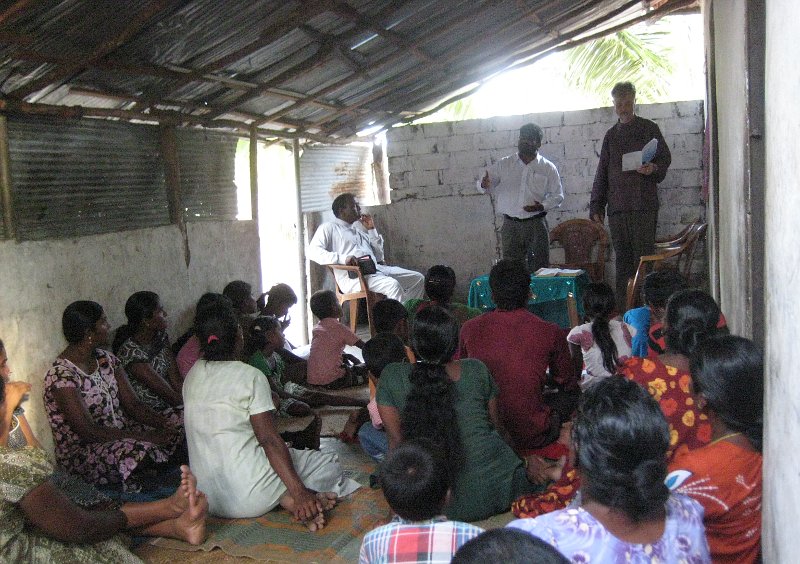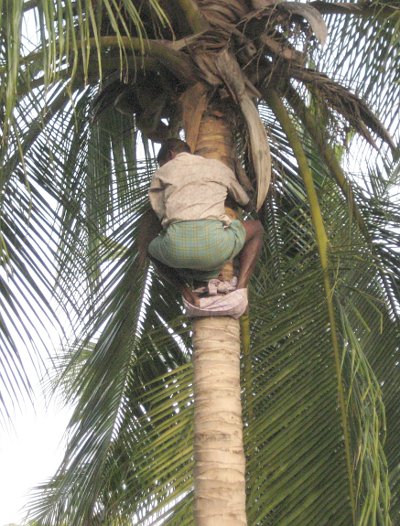 My reward for preaching was drinking fresh coconut milk. There were several palm trees out the back and the pastor quickly climbed one of them: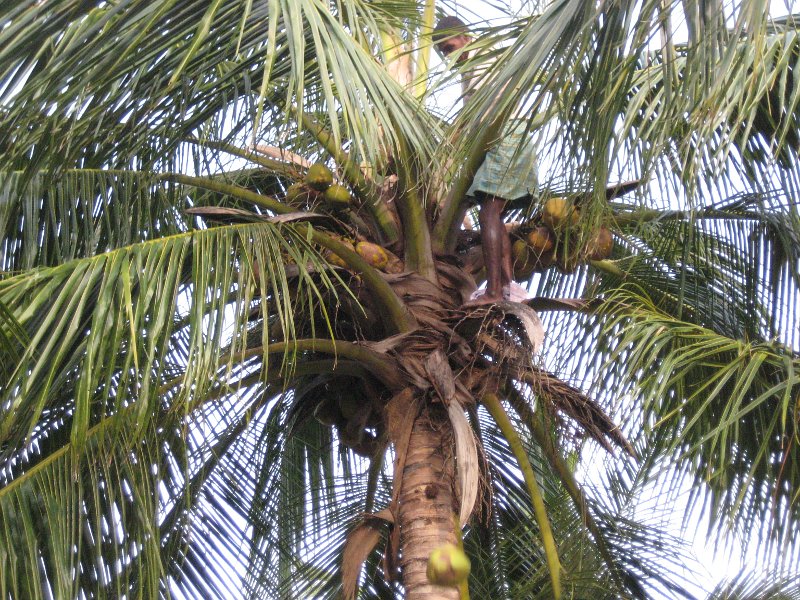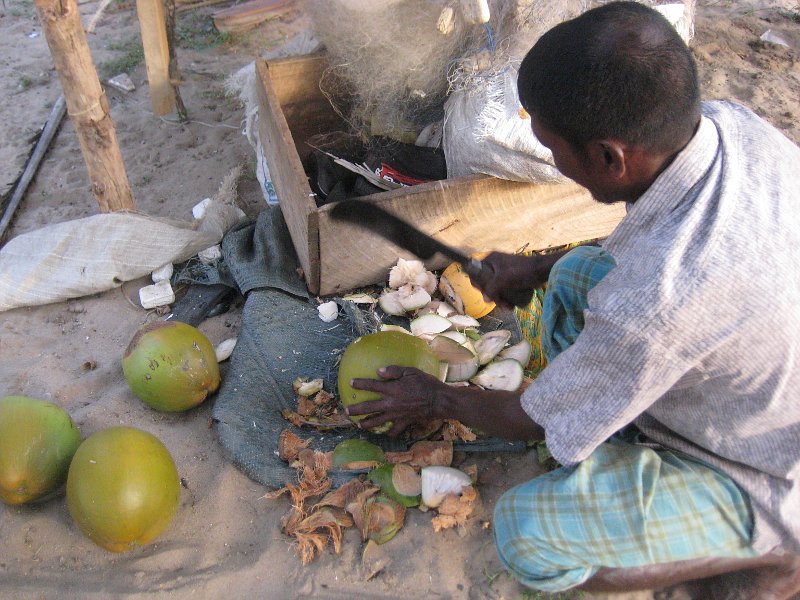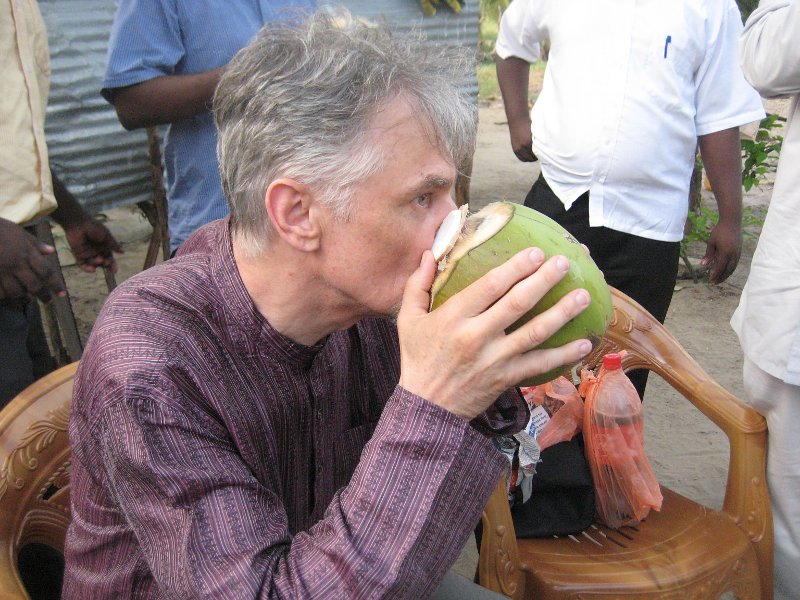 After some time driving along dirt roads we bought supper cooked at the side of the road and headed to Valaichenai where we stayed the night.
Monday
We did a lot more travelling and I preached a couple more times. There were many opportunities to pray for healing for the sick. This couple both have injuries from the war. He has a bad shrapnel wound in his wrist (which you can just see). She has a piece of metal in her forehead which is becoming infected, plus a hole in her leg. Both of them have come to Christ since the war ended. Please pray for them both!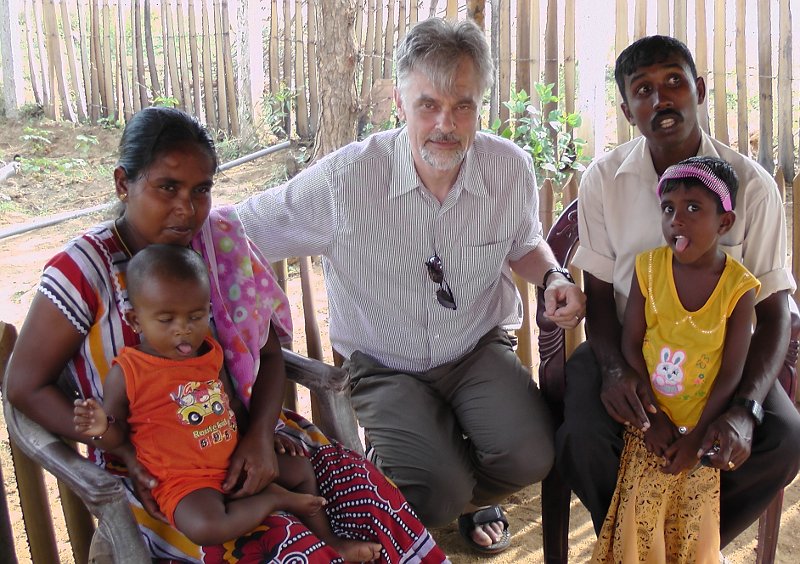 We we called to visit a Pentecostal pastor in the area who told us that was working so hard that he failed to take care of his body, and had a stroke. He has some paralysis down his left side, especially his arm. He seemed to have a little more movement after I prayed for him. Please pray that he receives full healing.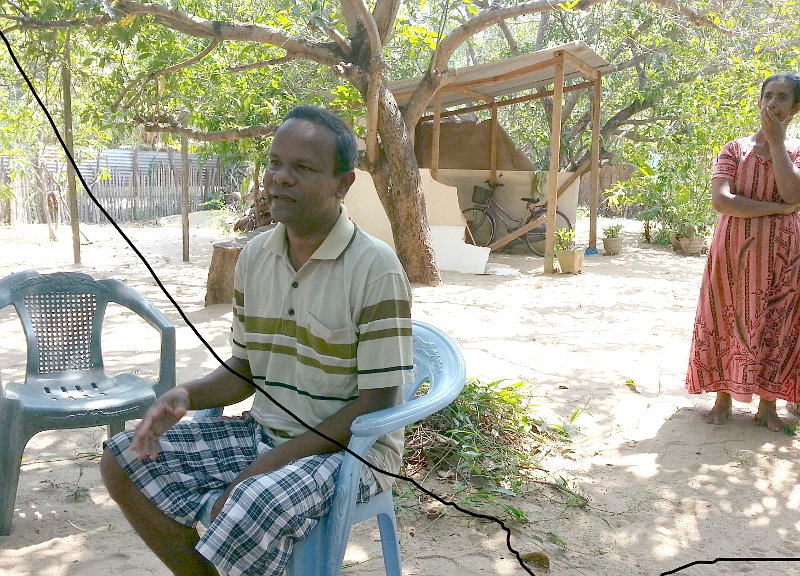 Here is a typical view of driving on the main highway:
Finally it was time for the long drive home. We hoped to see some elephants on the way, but they were not out today. However the military and the police were, and we were stopped four times! Thankfully they let us continue each time.