Day three
Today we drove to one of the areas hardest hit by the war, and then by the Tsunami, and then by drought.
Around a third of the crops are lost to elephants, so during the last few months before the harvest, a man is posted to sleep up a tower in the fields. If he hears an elephant he will light a branch and try to scare it away because elephants do not like fire.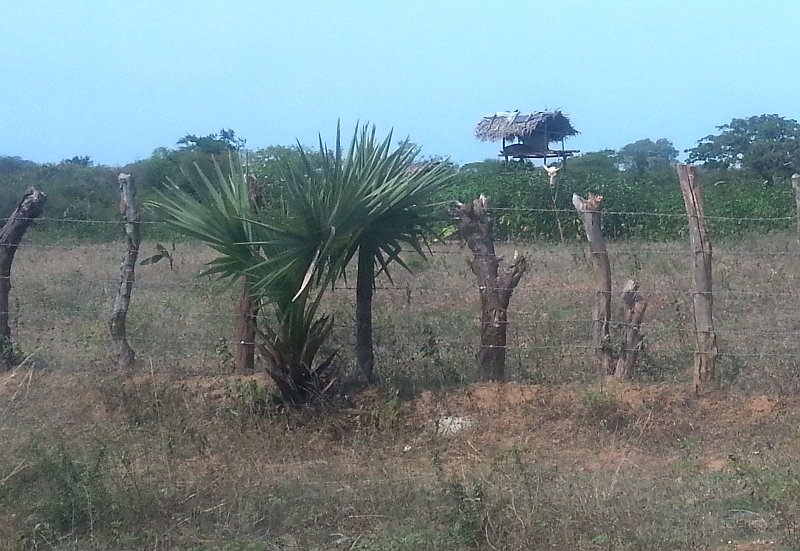 A church was started in this Hindu village, but it was small and struggling. One night, a grandmother and her baby were in the wooden building when a Hindu man set fire to it. Thankfully some church members were able to get them out, and the police were called.
The man was apprehended and the police asked the pastor what they should do. He requested that the man go free, saying "We are Christians and we want to show compassion". The villagers were so impressed that many came to Christ and now it is one of the largest churches in the area.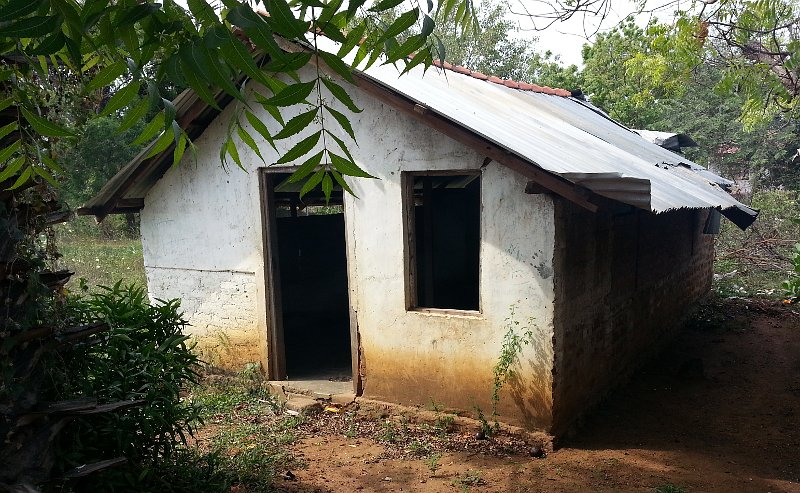 A similar story of love winning the Hindus relates to the local school whose principal was very antagonistic to Christians. The school is very poor and over time the Christians won the principal's heart by providing practical help, such as a daily meai for the 80 poorest children in the school.
Schools in this troubled area have difficulty getting teachers, so over the last ten years the Christians have provided support and now pay for four teachers to be added to the staff out of a total of thirteen. To say that the relationship is transformed would be an understatement!
We arrived at the school and were greeted with garlands of flowers being placed around our necks, and walked between welcoming lines of singing, clapping children.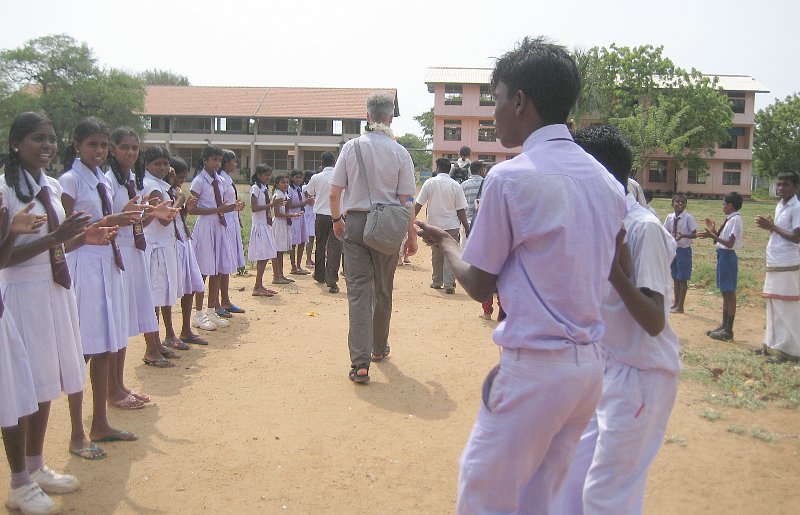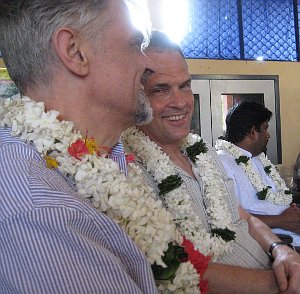 We were invited in, given a tour of the school and asked to make speeches to the school assembly. The principal told us that Christianity is now on the school curriculum, and even quoted Scripture in his speech.
There are about 550 children in the school.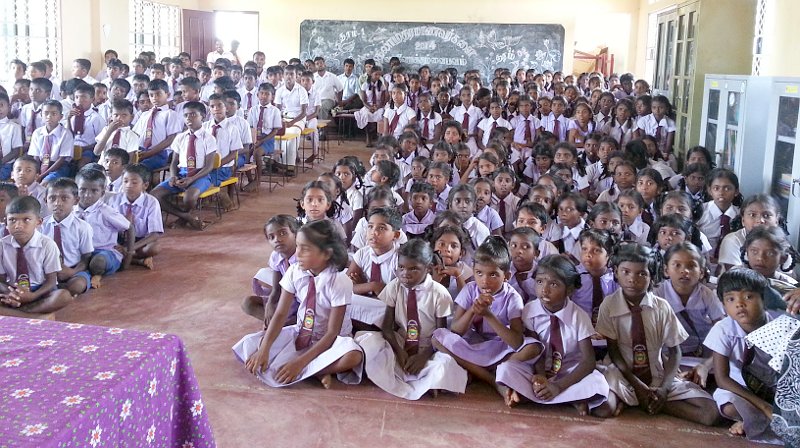 The four teachers, whose salaries are paid for by Care Sri Lanka from Christian donations, are all Christians themselves.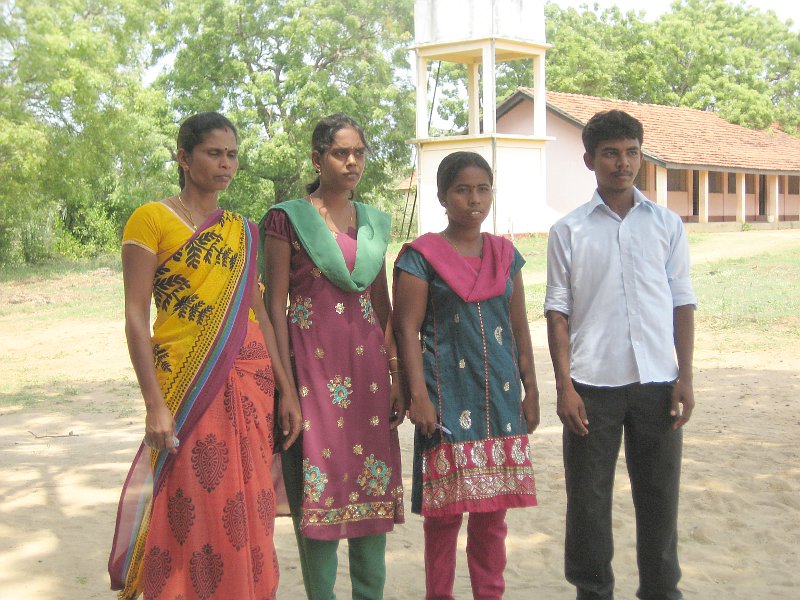 People were relocated from the area when the war intensified five years ago. Most came back to find their homes completely gone, but the few that were made from bricks might have a burned-out shell still remaining.
Many people still live in the refugee camps.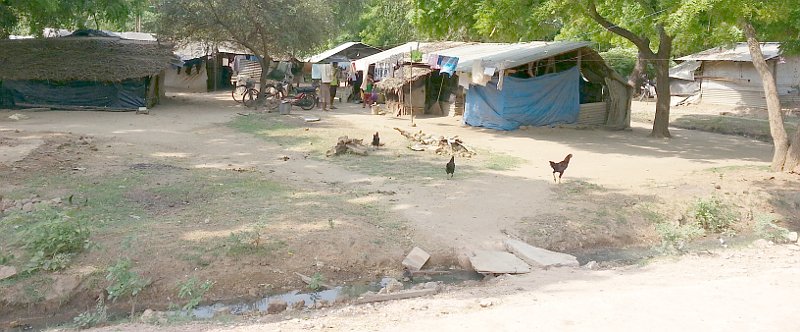 Another burned-out house with bullet and shell holes evident in the walls.