Bread-Themed Food on March 16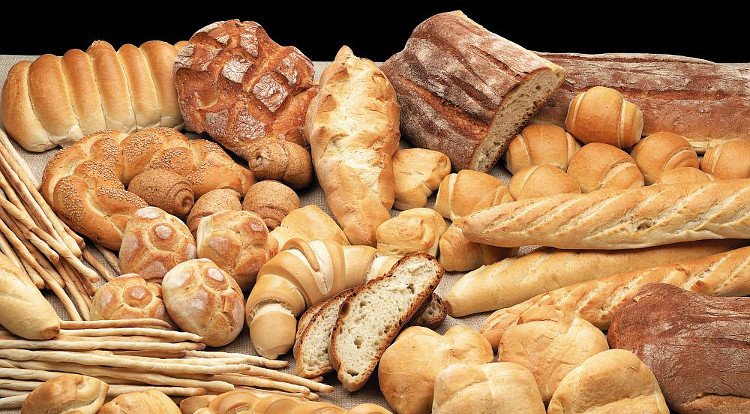 The theme of Bread is all over the Bible. "Give us this day our daily bread", "I am the bread of life"
This Sunday's bring&share meal has bread as its theme, so bring along some food that involves bread. Bread­-themed dessert is already taken care of so bring starters or main dishes.
PLEASE sign up, as soon as possible at the bottom of this page!
Remember your food has to arrive cooked and ready to eat.
We can't provide cutting boards, knives, serving dishes/bowls, salad servers etc.
Microwave ovens are available (three were working last time) so if you want to reheat your food make sure it is in a suitable non­metallic container.
Be creative! If you have any questions, call me (Anne) at 416-515-7575 or email me at: anne@nlife.ca
If you are stuck for ideas here are some suggestions for the kind of thing to bring:
Chilli and cornbread or other bread (this could be a joint effort between someone who likes to cook and someone who is only comfortable bringing the bread)
Pizza – but it has to be already cooked (ie. Don't buy a frozen pizza on the way to church)
Lasagna with garlic bread (again this could be a joint effort)
Chicken or Beef Cobbler – since the topping is made of biscuit mix this counts as bread
Sloppy Joes – buy ground beef and a packet of sloppy joe mix. Follow directions. Bring burger buns to serve it on.
Baguette and cheese tray
Salad with croutons
Pita bread with Meatballs and salady things to stuff into them
Pumpernickel bread filled with dip, with veggies and the bread bits to dip in it.
Roti and caribbean curry (hint hint)
Chicken fingers/Chicken nuggets (after all, they are coated with breadcrumbs!)
If you are really stuck for ideas make some sandwiches and bring them along.
Name
Bringing
Anne

●

bread-themed desserts (for everyone)
Rina

●

Chickpea curry and chapatis
Eva Loewen-Samuels

●

Gluten-free Pizza
Maryln

●

Pita-bread and dip
PLEASE sign up, as soon as possible so we can plan food.
To sign up:
Go to "Sign up here:" at the bottom of the page
Put what you are planning to bring in the Comment box.
Go right to the bottom and click (Save).