Delighting in God: Looking for Pleasure in All the Right Places
Sermon Outline - Delighting in God: Looking for Pleasure in All the Right Places
Delight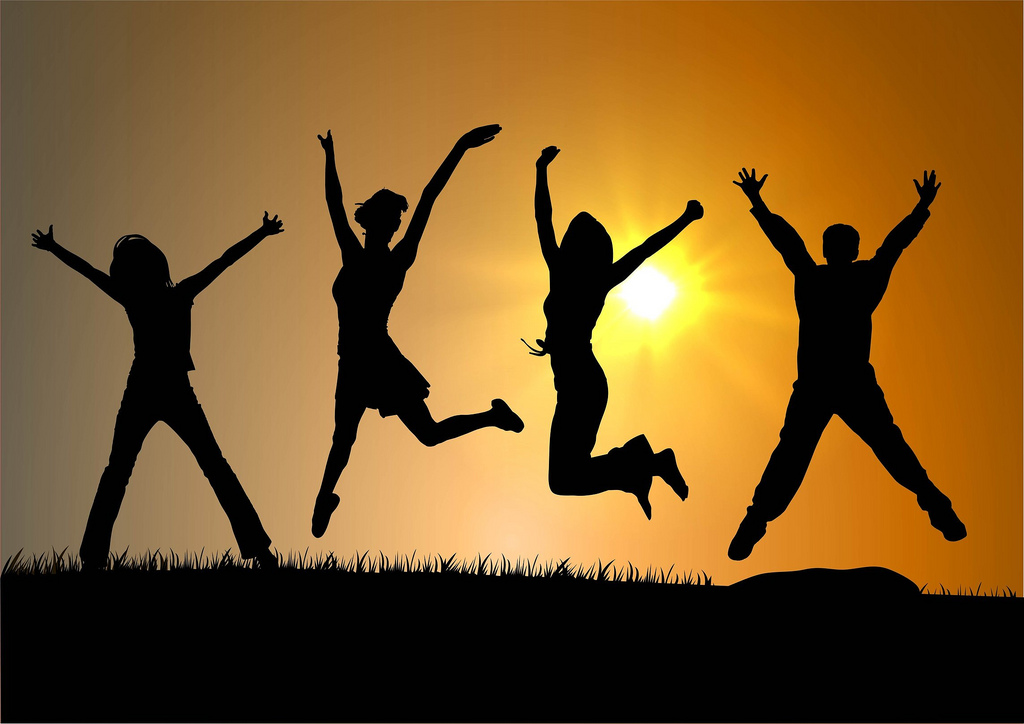 Image source: mdennes
Delighting in God
A felt sense of delight in God is a very important part of the Christian life.
Why this is the case
Examples and stories
How do we get there?
Ephesians 3:7-4:6
I became a servant of this gospel according to the gift of God's grace that was given to me by the exercise of his power.
To me—less than the least of all the saints—this grace was given, to proclaim to the Gentiles the unfathomable riches of Christ
and to enlighten everyone about God's secret plan—a secret that has been hidden for ages in God who has created all things.
The purpose of this enlightenment is that through the church the multifaceted wisdom of God should now be disclosed to the rulers and the authorities in the heavenly realms.
This was according to the eternal purpose that he accomplished in Christ Jesus our Lord,
in whom we have boldness and confident access to God because of Christ's faithfulness.
For this reason I ask you not to lose heart because of what I am suffering for you, which is your glory.
For this reason I kneel before the Father,
from whom every family in heaven and on the earth is named.
I pray that according to the wealth of his glory he may grant you to be strengthened with power through his Spirit in the inner person,
that Christ may dwell in your hearts through faith, so that, because you have been rooted and grounded in love,
you may be able to comprehend with all the saints what is the breadth and length and height and depth,
and thus to know the love of Christ that surpasses knowledge, so that you may be filled up to all the fullness of God.
Now to him who by the power that is working within us is able to do far beyond all that we ask or think,
to him be the glory in the church and in Christ Jesus to all generations, forever and ever. Amen.
I, therefore, the prisoner for the Lord, urge you to live worthily of the calling with which you have been called,
with all humility and gentleness, with patience, bearing with one another in love,
making every effort to keep the unity of the Spirit in the bond of peace.
There is one body and one Spirit, just as you too were called to the one hope of your calling,
one Lord, one faith, one baptism,
one God and Father of all, who is over all and through all and in all.
based on NET Bible
---
1 Peter 1
Though you have not seen him, you love him.

Though you do not now see him, you believe in him

and rejoice with joy that is inexpressible and filled with glory,
Ephesians 5:25–30
Husbands, love your wives just as Christ loved the church and gave himself for her
to sanctify her by cleansing her with the washing of the water by the word,
so that he may present the church to himself as glorious—not having a stain or wrinkle, or any such blemish, but holy and blameless.
In the same way husbands ought to love their wives as their own bodies. He who loves his wife loves himself.
For no one has ever hated his own body but he feeds it and takes care of it, just as Christ also does the church,
for we are members of his body.
The main image in Scripture of Christ's love for us is a bridegroom for his bride

It begins in the O.T. with the relationship between God and Israel being pictured in this way
God uses the metaphor husband and wife for the way he cared about the nation of Israel

[Isaiah 54:5 For your Maker is your husband, the L

ORD

of hosts is his name;]

When then nation turned its back on God and went after false gods, he said

[Jermiah 3:14 "Return, O faithless children, declares the L

ORD

; for I am your husband"]
Delighting in God
A felt sense of delight in God is a very important part of the Christian life.
Why this is the case
Examples and stories
How do we get there?
2. I want to talk about our Experience of this
David: Psalm 16
"In your presence is fullness of joy
At your right hand are pleasures forevermore.
Paul: Philippians 3
But whatever gain I had, I counted as loss for the sake of Christ.
Indeed, I count everything as loss because of the surpassing worth of knowing Christ Jesus my Lord. For his sake I have suffered the loss of all things and count them as rubbish, in order that I may gain Christ
and be found in him, not having a righteousness of my own that comes from the law, but that which comes through faith in Christ, the righteousness from God that depends on faith—
that I may know him and the power of his resurrection…
Paul goes on to say in 2 Corinthians 5:14

For the love of Christ compels us...

In Acts 16:25, Paul and Silas are in prison

At midnight, what are they doing?
Can you imagine Paul saying "Silas, I don't feel like singing, but I guess we aught to as a good testimony!" ??
Moses
Hebrews 11:24–26 tells us that Moses

"…saw more enjoyment and reward in following God than all the pleasures of wealthy Egypt"

We could look at many other Scriptures, especially in the Psalms, but now I want to take a couple of examples from history
Samuel Rutherford
A pastor in Scotland

spent many years isolated from everyone he loved
wrote many letters and told of the extremes of joy he had in Christ
A hymn was written from his letters
Samuel Rutherford Sands of Time
O Christ he is the fountain, the deep, sweet well of love.
The streams on earth I've tasted, more deep I'll drink above.
There to an ocean fullness his mercy will expand,
with glory, glory dwelling in Immanuel's land.
The bride eyes not her garment but her dear bridegroom's face.
I will not glaze at glory but on my king of grace;
not at the crown he gives me but on his nail-pierced hand;
the Lamb is all the glory of Immanuel's land.
Sarah Edwards, The wife of Jonathan Edwards: (1700's New England)
Sarah Edwards
Mrs. Edwards writes: "Last night was the sweetest night I ever had in my life. I never before, for so long a time together, enjoyed so much of the light and rest and sweetness of heaven in my soul, but without the least agitation of body during the whole time.
Part of the night I lay awake, sometimes asleep, and sometimes between sleeping and waking. But all night I continued in a constant, clear, and lively sense of the heavenly sweetness of Christ's excellent love, of his nearness to me, and of my dearness to him; with an inexpressibly sweet calmness of soul in an entire rest in him.
I seemed to myself to perceive a glow of divine love come down from the heart of Christ in heaven into my heart in a constant stream, like a stream or pencil of sweet light. At the same time my heart and soul all flowed out in love to Christ, so that there seemed to be a constant flowing and reflowing of heavenly love, and I appeared to myself to float or swim, in these bright, sweet beams, like the motes swimming in the beams of the sun, or the streams of his light which come in at the window.
I think that what I felt each minute was worth more than all the outward comfort and pleasure which I had enjoyed in my whole life put together. It was pleasure, without the least sting, or any interruption. It was a sweetness, which my soul was lost in; it seemed to be all that my feeble frame could sustain of that fullness of joy, which is felt by those who behold the face of Christ, and share of his love in the heavenly world."
---
Without knowledge there is no experience

Our relationship is based on facts: forgiveness, reconciliation, justification, holiness, repentance, faith
Without the knowledge of salvation, there is simply no relationship

Knowledge is necessary to guard us against false experience

Timothy Leary: Celebrate the Lord's supper using LSD. —Sure, you will get an experience!!!
So:

Knowledge is absolutely essential, but only as a means to an end, not an end in and of itself.
The final goal must be true experience of a relationship with God"
For some Christians, knowledge can tragically become an end in and of itself
Delighting in God
A felt sense of delight in God is a very important part of the Christian life.
1. Why this is the case
A deep and rich enjoyment of God will make us so satisfied it will be easy to resist sin
A joy in God will energise us to living lives for him
2. Examples and stories
3. How do we get there?
There is no other way to victory in the Christian life
You have to be hungry. Be unsatisfied. There is so much more!
Seek his presence: James 4:8, Heb 11:6, Ps 16:11
The greatest delight is to experience how much he love us
Ephesians 3
[I pray that…] you may be able to comprehend with all the saints what is the breadth and length and height and depth,
and thus to know the love of Christ that surpasses knowledge, so that you may be filled up to all the fullness of God.
Romans 8
Who will separate us from the love of Christ? Will trouble, or distress, or persecution, or famine, or nakedness, or danger, or sword?
…No, in all these things we have complete victory through him who loved us!
For I am convinced that neither death, nor life, nor angels, nor heavenly rulers, nor things that are present, nor things to come, nor powers,
nor height, nor depth, nor anything else in creation will be able to separate us from the love of God in Christ Jesus our Lord.
Updated on 2018-01-28 by Andrew Fountain