After church: Walk in the Rouge Valley & BBQ +other upcoming events
This Sunday is Fathers' Day, and a nice day for a walk and a BBQ.
Walk in Rouge Valley + BBQ this Sunday
Walk in Rouge Valley followed by a BBQ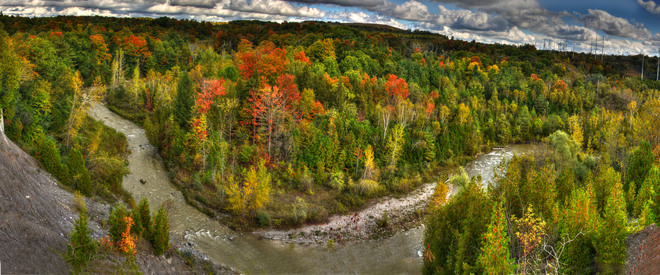 We will have a shorter time of snacks after church
Rides will be organised for those who want a ride there.
Rouge Valley is a beautiful part of Toronto and one of the few protected sites near the city.
Details:
Date:
Time: 02:00pm
Place: At Church
Theology Night on
Welcome to our tenth theology night, where we will be discussing a reading from Wayne Grudem's Systematic Theology
This week: Conversion & Justification
Chapters 35 & 36
Details:
Date:
Time: 7:30pm-9:30pm
Place: Braden & Claire's – 763 Bay Street (south of College) M5G 2R3 (Buzzer 568 or 917, meeting in the Media Room)
Women's Meeting on
Speaker TBA
Join us for this month's women's gathering! After having a light snack, we'll worship together, learn together, laugh together, pray for and encourage one another. Please bring something to share!
We look forward to seeing you there!
Details:
Celebrate Kids Sunday on
This Sunday we will be celebrating the importance of children to God
Especially important as some of these kids will be leaving us in July as their parents leave
Details:
Date:
Time: noimage
Place:
Last Sunday's sermon: "A New Identity"
Living out of this new identity will transform your life!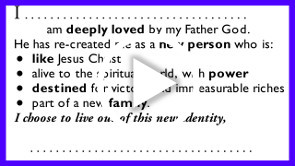 A New Identity
Save the Date
Don't forget to put these exciting events in your calendar
Plus watch this space for our summer days out.
Check out the planning calendar here
Facebook and Twitter
---
This Sunday
This Sunday morning we're at our regular location, St Joseph's College.
 
Meeting at St Joseph's College, see here for directions
10:30–10:50
Pre-service Prayer Meeting
11:00

Worship led by Ruth, Dan, Oksana, Mark
Anne will be preaching on What's Surprising about Dorcas

12:30–1:30
Refreshments
Tuesday Homegroups: Everyone is welcome
More about homegroups: here
Wednesday Homegroups