Guest preacher on Sunday plus other upcoming events
Moe Bergeron
This Sunday we will have a guest preacher, Moe Bergeron, who will be preaching on "The Last Days" (Isaiah 2:1–3). His wife Karan will also be with us.
Last August Moe preached at Newlife on Elijah and Depression—Lord I've had enough!.
Moe serves on the pastoral leadership team at Sovereign Grace Fellowship, New Hampshire. His main passion is to see Christians come into the joy and freedom of the New Covenant.
Over the years he has ministered at conferences and speaking engagements in New England and elsewhere. On the Internet Moe is considered an online pioneer for Christian ministries. Back in 2005 he established the online library for Dr. John Piper's sermons. More recently he has provided leadership for a number of Christian online discussion groups and ministries.
Last Sunday's sermon: "The Good Life and Money"
Last Sunday we also had a guest preacher: Darryl Dash.
Money is on the minds of almost everyone in our society, rich and poor, young and old. Jesus addresses this in Matthew 6 with an answer that can take away all our worries.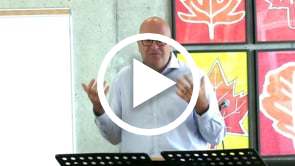 The Good Life and Money
Save the Date
Don't forget to put these exciting events in your calendar
Check out the planning calendar here
Facebook and Twitter
---
This Sunday
This Sunday morning we're at our summer location, Lourdes School.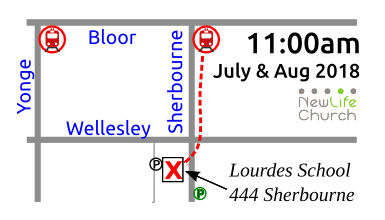 Lourdes School
 
Meeting at Lourdes School, see here for directions
10:30–10:50
Pre-service Prayer Meeting
11:00

Worship led by Ruth, Heather, Levina, Mark
Moe Bergeron will be preaching on "The Last Days" (Isaiah 2:1–3)

12:30–1:30
Refreshments
Tuesday Homegroups: Everyone is welcome
More about homegroups: here
Wednesday Homegroups