Men's Brunch on Saturday plus other upcoming events at NewLife Church
Men's Brunch this Saturday
Speaker/discussion topic TBA
Open to all men who come to NewLife, this is a great opportunity to build relationships and grow as men.
Suggested contribution for food: $5
Details:
Date:
Time: 10:30am-12:30pm
Place: Dan & Heather's (St. Clair & Dufferin)
64 Earlsdale Ave
Last Sunday's sermon: "'Your Kingdom Come' – What are we to do?"
Jesus taught us to pray 'Your Kingdom Come'.
What are we actually praying for?
How and when will this happen?
and what is our part?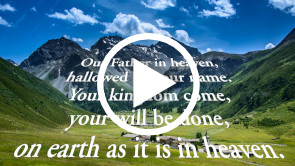 "'Your Kingdom Come' – What are we to do?"
Oct 8 & 9: Women of Resilience film event
Come and watch a documentary made by our very own Roselyn about three women who overcome incredible trauma & became inspiring.
Watch the trailer.
Award-winner at festivals in Cannes, at NYC, in Toronto + nominee at Lonely Wolf in London, UK.
After the film there will be a Q&A with Roselyn & Andrew
When: 7pm on Sat Oct 8 & Sun Oct 9
Venue: Yonge & Carlton Imagine Cinema
Public event, so invite anyone. Tickets sold at the door.
More info about the film & event @ roselyn.ca/#create
Do you have an upcoming event? Please let us know so we can show our support – email socialevents@nlife.ca
This Sunday: In Person (and livestreaming)
This Sunday morning we're at our regular location, St Joseph's College.
It is well worth the effort to be with us in-person, but for those of us not able to, join us on our LiveStream channel at 11:00am by typing go.church.to/now in your browser.
Andrew will be speaking .
Help needed on Sundays
A big thank you to the people who have already come forward to help!
As we re-build our Sunday teams we need people to step up and help in a number of ways: some small, some large but all important.
We especially need volunteers to help with kid's church.
Please come on Sundays—it would save a few people from having to do everything.
After church fellowship time
As well as meeting in-person, we still have fellowship time on Zoom.
If you've not joined us yet, why not try us out this Sunday? We would love to see you!
You can join the zoom meeting at go.church.to/after
Can we pray for you?
Our prayer team are ready to pray for any personal needs you may have.
Please send them to: prayer@nlife.ca
A good number of people are emailing in their prayer requests and our prayer team are really glad to pray for them.
All requests will be kept in strictest confidence and known only to those praying for you.
Offerings Online
You can give your church offering through Interac very simply by sending it to give@nlife.ca
No password is needed, and you will get a tax receipt, as usual, at the end of the year.
Save the Date
Don't forget to put these exciting events in your calendar
: Men's Brunch
Oct 2 11:00am: Sunday morning church in-person & online
Oct 4 (Tues) 7:30pm: Downtown East & Central combined homegroup, meeting in-person (+ on Zoom)
Oct 5 (Wed) 8:00pm: Northwest homegroup (meeting on Zoom + in person)

 
---
This Sunday
This Sunday morning we're at our regular location, St Joseph's College
and also online at go.church.to/now and in-person
Andrew will be preaching
11:00

Worship led by Dan
Andrew will be preaching

12:30–1:30
Refreshments
Tuesday Homegroups
| Time | Homegroup | Location |
| --- | --- | --- |
| 7:30pm | Downtown East & Central combined | meeting online + in person |
Wednesday Homegroups
| | | |
| --- | --- | --- |
| 8:00pm | Northwest | meeting online + in person |