Guest Preacher this Sunday, plus other upcoming events
This Sunday: live streaming
Join us for our online meeting this Sunday.
Darryl Dash will be speaking on "When the Wolves Come" (2 Tim 2:14-18).
Not as good as physically meeting together, but we can still experience unity in the Spirit!
Please join us this Sunday at 11:00am on our channel: go.church.to/now
It helps our YouTube status if you subscribe to the channel, thanks!
Last Sunday's sermon: "Why John is so selective when telling the story of the Crucifixion"
John is very selective, but this is because he is very focused in the unique way he wants us to relate to Jesus as he suffers and dies on the cross, a way that we miss if we don't follow his references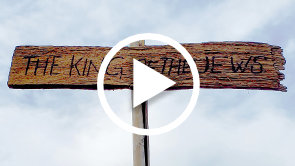 "Why John is so selective when telling the story of the Crucifixion"
After church fellowship time
Last Sunday we had a great fellowship time after church on Zoom. For those of you who have not taken part in this, we miss you!
Please join us on go.church.to/after
Can we pray for you?
Our prayer team would normally be praying for people after church on Sunday
Since we can't gather, they are ready to pray for any personal needs you may have.
Please send them to: prayer@nlife.ca
All requests will be kept in strictest confidence and known only to those praying for you.
Offerings Online
You can give your church offerings through Interac very simply by sending it to give@nlife.ca
No password is needed, and you will get a tax receipt, as usual, at the end of the year.
Homegroups
We are running our homegroups via Zoom – please contact your homegroup leader for details, or reply to this email if you are not connected.
Save the Date
Don't forget to put these exciting events in your calendar
: Women's Tea, Talk and Truth
---
This Sunday
This Sunday morning 11am, we're meeting online at go.church.to/now
11:00

Worship led by Dan
Darryl Dash will be preaching on "When the Wolves Come" (2 Tim 2:14-18)
Tuesday Homegroups
| Time | Homegroup | Location |
| --- | --- | --- |
| 7:30pm | Downtown East | meeting online |
| 7:30pm | Downtown Central | meeting online |
Wednesday Homegroups
| | | |
| --- | --- | --- |
| 8:00pm | Northwest | meeting online |