Upcoming events including brunches, CAP, CLI and sermon video
Women's Brunch this Saturday
-Amanda will be sharing about Body/Soul/Spirit
Details:
Date:
Time: 10:30am-12:30pm
Place: Ruth's - 323 Richmond Street East, M5A 4R3, Apt 417 (Buzzer: 2560)
Last Sunday's sermon: "What is your reality? (Hebrews pt.9)"
The difference between living with your focus on

the visible world
vs. the invisible world of God's promises

and how this will change your life.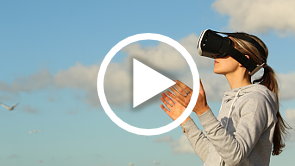 What is your reality? (Hebrews pt.9)
CAP Money Course on
Sign up for Newlife's first course
This first course is especially for Newlife (although anyone is welcome)
Details:
Date:
Time: 2:30 - 5:00 on Apr 22 & 29
Place: St. Joseph's school (where we meet Sundays)
CLI training week on
Bursaries available to cover the cost!
Designed to equip students and others to articulate a robust Biblical worldview in law, politics, education, media, arts, medicine, and business.
Be trained to engage peers and professors in discussions.
A challenging week of teaching, delivered by leading thinkers, plus fellowship, discussion, prayer, and worship.
Details:
Date:
Time: 8:00am - 5:00pm on May 1-5
Place: London, ON
Helping Haiti: Coins for Clean Water
Each Sunday in March we are taking up a special collection to donate to provide clean drinking water in Haiti. For as little as the price of a coffee, $2-3, each week Newlifers can contribute to the construction and or repair of wells in Haiti.
www.hhi.org/water/get-involved
Church Family Events
Do you have an upcoming event? Please let us know so we can show our support – email socialevents@nlife.ca
Save the Date
Don't forget to pencil these exciting events into your calendar
Check out the planning calendar here
Facebook and Twitter
---
This Sunday
This Sunday morning we're at our regular location, St Joseph's College.
 
Meeting at St Joseph's College, see here for directions
10:30–10:50
Pre-service Prayer Meeting
11:00

Worship led by Dan, Ruth, Hilda, Kristan, Mark, Miles
Andrew will be preaching on Hebrews part 10

12:30–1:30
Refreshments
Tuesday Homegroups: Everyone is welcome
More about homegroups: here
Wednesday Homegroups