Upcoming events at Newlife Church
Last Sunday our guest preacher was Darryl Dash. If you missed his sermon, you can watch it here:
Last Sunday's sermon: "Making Scripture the primary influence in our lives"
We are living in an age where distractions are everywhere, including on our phones.
Psalm 1 is very practical and motivating to replace them with the words of God.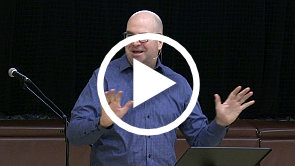 Making Scripture the primary influence in our lives
Student after-church fellowship this Sunday
Monthly after-church gathering for students at Newlife
Once a month, immediately after church, the students at Newlife get together for a time of mutual support (with refreshments)
Come and join us (and leave whenever you need to)
Details:
Date:
Time: immediately after church
Place: at the end of the cafeteria
Church Prayer Meeting next Thursday (Jan 30)
Monthly prayer meeting for the whole church.
We have had some powerful prayer meetings recently, both in terms of a sense of the presence of God, and in seeing so many answers to our prayers.
Join us as we bring everything to God in prayer
Details:
Date:
Time: 7:30-9:00pm
Place: St. Joseph's College at 74 Wellesley St West (just west of Bay) (in the Chapel by the front entrance)
Men's Brunch next Saturday (Feb 2)
Speaker: TBA
All Newlife men are welcome!
Suggested contribution: $5
Open to all men who come to Newlife, this is a great opportunity to build relationships and grow as men.
Details:
Date:
Time: 10:30am-12:30pm
Place: Dan & Heather's (St. Clair & Dufferin)
64 Earlsdale Ave
Save the Date
Don't forget to put these exciting events in your calendar
: Student after-church fellowship
: Bring & share meal
Check out the planning calendar here
Facebook and Twitter
---
This Sunday
This Sunday morning we're at our regular location, St Joseph's College.
11:00

Worship led by Dan, Oksana, Jane
Braden will be preaching on Hebrews 10

12:30–2:00
Refreshments
Tuesday Homegroups: Everyone is welcome
More about homegroups: here
Time
Homegroup
Location
7:30pm
Downtown East
The Fountains' 360 Sackville St
7:00pm
Downtown Central
Tom Garlington's (Richmond & Sherbourne—left of Tim Horton's on the SE corner
323 Richmond Street E apt.417, M5A 4R3 Buzzer: 7813
Wednesday Homegroups