Easter: special speaker this Sunday plus next week: Prayer meeting & women's TT&T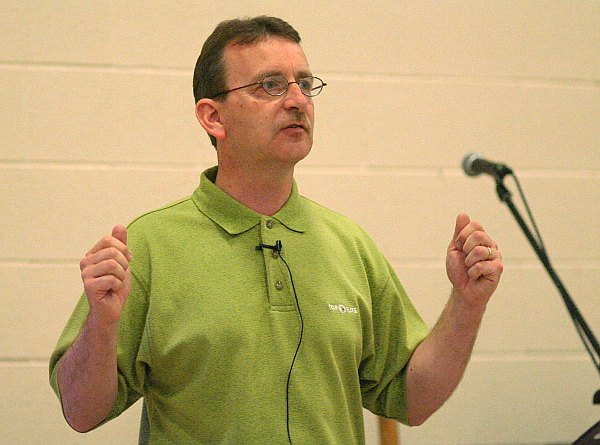 Chris McLean
This Sunday is Easter and we have invited Chris McLean to preach.
He has a special gift in preaching the Gospel and so it will be a really good opportunity to invite non-Christian friends to church.
Chris is based in Oakville, Ontario. He was instrumental in helping Newlife Church get started. After planting and leading the King's Family Church for over a decade, he is now devoting himself to supporting churches, particularly in evangelism.
Last Sunday's sermon: "Setting up Stones to Remember what God has Done"
There are quite a few stories in the Bible where a physical object is used as a way of remembering answers to prayer.
Andrew tells some stories of how he has done this in his own life, and we look at Joshua 4 where a cicle of stones is used.
This is a very helpful practice to follow that will enable us to grow in our faith
Why not try doing this yourself—you will be sure to be encouraged by it and grow in faith.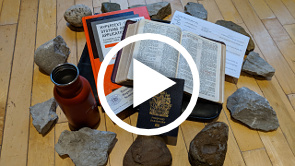 Setting up Stones to Remember what God has Done
Downtown Central Homegroup
Please note that we'll be meeting at Tom's apartment next week (April 23)

Tom Garlington's (Richmond & Sherbourne—left of Tim Hortons's on the SE corner
323 Richmond Street E apt.417, M5A 4R3 Buzzer: 7813
Church Prayer Meeting next Thursday
Monthly prayer meeting for the whole church.
We have had some powerful prayer meetings recently, both in terms of a sense of the presence of God, and in seeing so many answers to our prayers.
Everyone is welcome!
Details:
Date:
Time: 7:30-9:00pm
Place: St. Joseph's College at 74 Wellesley St West (just west of Bay) (in the Chapel by the front entrance)
Women's Tea, Talk and Truth on
Speaker: Jane
Join us for this month's women's gathering! After having a light snack, we'll worship together, learn together, laugh together, pray for and encourage one another. Please bring something to share!
We look forward to seeing you there!
Save the Date
Don't forget to put these exciting events in your calendar
Check out the planning calendar here
Facebook and Twitter
---
This Sunday
This Sunday morning we're at our regular location, St Joseph's College.
 
Meeting at St Joseph's College, see here for directions
11:00

Worship led by Dan, Levina, Mark
Chris McLean will be preaching

12:30–1:30
Refreshments
Tuesday Homegroups: Everyone is welcome
More about homegroups: here
Time
Homegroup
Location
7:30pm
Downtown East
The Fountains' (Sackville & Carlton)
360 Sackville St, Toronto, M4X 1S4
7:30pm
Downtown Central
Tom Garlington's (Richmond & Sherbourne—left of Tim Hortons's on the SE corner
323 Richmond Street E apt.417, M5A 4R3 Buzzer: 7813
Wednesday Homegroups