Men's Brunch (online) on Saturday, Guest preacher on Sunday, plus other news
We hope you are staying healthy at this time, and keeping safe!
We urge everyone to pray that the spread of Covid-19 will be quickly contained and will soon be over.
Please particularly pray for those in the healthcare professions who may be risking their lives at this time.
Let us use this as an opportunity to trust our faithful God and to show love to neighbours in need.
Men's Brunch via Zoom this Saturday
Discussion on: How does the church respond at this time?
All Newlife men are welcome!
B.Y.O.B (Bring Your Own Brunch/Bacon/etc.)
This Sunday: live streaming
We are gradually improving our live stream for Sunday mornings. Sorry about the worship audio last Sunday—we hope to have that fixed this week!
David Campbell will be our guest speaker, preaching on on "A frightened world needs a fearless church"
Please join us this Sunday at 11:00am on our channel: www.youtube.com/…Ev9e1UfJ5DIwA
It helps our YouTube status if you subscribe to the channel, thanks!
After church fellowship time
Last Sunday we had a fellowship time after church on Zoom and it went well, so we plan to continue doing this.
Please join us on us04web.zoom.us/j/464349453
Last Sunday's sermon: "What does the Promise of the Spirit of Truth mean for us?"
Your challenge from Sunday's sermon:
Read some of Jesus' words in the Gospels this week

and as you do it, ask the Spirit to speak the words of Jesus into your heart

Then just stay with those words for a few minutes,

asking the Spirit how you can respond (in thought, word or deed).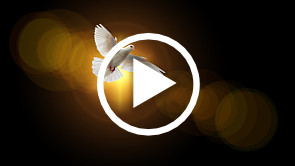 "What does the Promise of the Spirit of Truth mean for us?"
Offerings Online
You can give your church offerings through Interac very simply by sending it to give@nlife.ca
No password is needed, and you will get a tax receipt, as usual, at the end of the year.
Homegroups
We are running our homgroups via video linkup – please contact your homegroup leader for details, or reply to this email if you are not connected.
Massive library of quality Christian video available
Newlife church has a group subscription to Right Now Media, on behalf of anyone who regularly attends Newlife. You can get access to a huge library of high quality material including:
Bible studies and devotional material
Biblical teaching & practical training for different areas of life
Evangelism & apologetics
Children's programming
If you come to Newlife and don't have an account, or have one but forgot your password, please contact Jithin who will set you up.
Church Family News: Room Available
Levina is looking for someone to live in the den area of an apartment
---
This Sunday
This Sunday morning we're meeting online at www.youtube.com/…Ev9e1UfJ5DIwA
11:00

Worship led by Dan
David Campbell will be preaching on "A frightened world needs a fearless church"
Tuesday Homegroups
| Time | Homegroup | Location |
| --- | --- | --- |
| 7:30pm | Downtown East | meeting online |
| 7:00pm | Downtown Central | meeting online |
Wednesday Homegroups
| | | |
| --- | --- | --- |
| 7:30pm | Northwest | meeting online |