Men's brunch tomorrow plus Word Team videos
Hi *|FNAME|*,
Last Sunday Artin, Ruth and Amy shared with us some things that God has spoken to them from the Bible.
If you missed it, they you can catch up by watching the videos below and see how once again God spoke to us as a church.
Word Team last Sunday
Why I turned from Islam to Jesus
Artin tells about how he became disillusioned with Islam's lack of relationship with God, but then discovered a real realtionship through Jesus Christ. (John 14:27)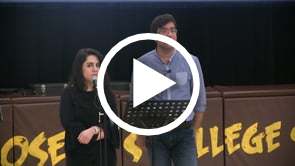 Why I turned from Islam to Jesus
Our sins are forgiven
Ruth talks about the joy of knowing your sins are truly and totally forgiven, and so having access to the presence of God. (1 John 1:7-9 & Hebrews 10:17-18)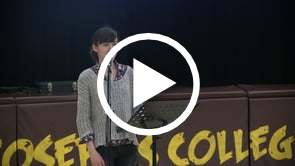 Our sins are forgiven
The God of All Comfort
Amy talks about "The God of All Comfort" and how he is there for us in suffering. (2 Corinthians 1:3-11)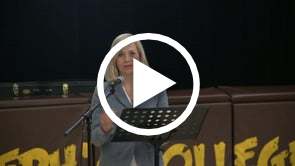 The God of All Comfort
Men's Brunch this Saturday morning
Speaker TBA
All Newlife men are welcome!
Suggested contribution: $5
Open to all men who come to Newlife, this is a great opportunity to build relationships and grow as men.
Details:
Date:
Time: 10:30am-12:30pm
Place: Dan & Heather's (St. Clair & Dufferin)
64 Earlsdale Ave
Women's Prayer Meeting next Thursday
Monthly prayer meeting just for the women
Details:
Time: 7:30pm
Date: Thurs, May 26
Location: TBA
Church Family Events
Summer accommodation needed - If anyone has a spare room for July & August for a girl visiting Toronto, please let Andrew know.
Do you have an upcoming event? Please let us know so we can show our support – email socialevents@nlife.ca
Check out the planning calendar here
Facebook and Twitter
---
This Sunday
This Sunday morning we're at our regular location, St Joseph's College.
Meeting at St Joseph's College, see here for directions
10:30–10:50
Pre-service Prayer Meeting
11:00

Worship led by Hilda, Luke, Amanda, Bumo, Miles
Andrew will be preaching

12:30–1:30
Refreshments
Tuesday Homegroups: Everyone is welcome
More about homegroups: here
Wednesday Homegroups
Hope to see you on Sunday!
Newlife Church
If you don't want to receive email from Newlife Church in the future, simply click on unsubscribe and your name will be removed.
*|REWARDS|*