Update from Vera in Poland, Women's online meeting Sat morning and other upcoming events
New developments in Vera's Ministry in Poland
Newlife Church supports the ministry of Vera Ivakina to students.
Her latest newsletter "Unexpected Surprises" includes prayer needs:
Read it here: info.church.to/vera
Women's Tea, Talk and Truth Sat morning
Speaker TBA
We will spend some together encouraging one another in the Lord
We hope you can join us!
Last Sunday's sermon: "Old Testament Shadows and Types"
Why did the disciples get so excited when Jesus opened up the meaning of the Old Testament to them?
Learn about types and shadows and you will see!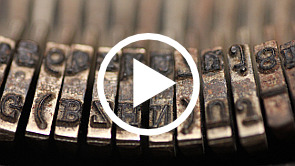 "Old Testament Shadows and Types"
This Sunday: live streaming
Join us for our online meeting this Sunday.
Andrew will be speaking on the Genesis Flood (part 5 of O.T. series).
We wish we could physically meet together, but we can still experience unity in the Spirit!
To join us this Sunday at 11:00am go to our YouTube LiveStream channel: go.church.to/now
It helps our YouTube status if you subscribe to the channel, thanks!
After church fellowship time
After church we have a fellowship time on Zoom. If you've not joined us yet, why not try us out this Sunday? We would love to see you!
You can join us on go.church.to/after
Apartment
Tom Garlington is looking for someone to take over the lease for an apartment in downtown Toronto, please contact Tom for details 416-878-3235
Can we pray for you?
Our prayer team would normally be praying for people after church on Sunday
Since we can't gather, they are ready to pray for any personal needs you may have.
A good number of people are emailing in their prayer requests and our prayer team are really glad to pray for them.
Please send them to: prayer@nlife.ca
All requests will be kept in strictest confidence and known only to those praying for you.
Offerings Online
You can give your church offerings through Interac very simply by sending it to give@nlife.ca
No password is needed, and you will get a tax receipt, as usual, at the end of the year.
Homegroups
We are running our homegroups via Zoom – please contact your homegroup leader for details, or reply to this email if you are not connected.
Save the Date
Don't forget to put these exciting events in your calendar
: Women's Tea, Talk and Truth
: Church Prayer Meeting on Zoom
---
This Sunday
This Sunday morning 11am, we're meeting online at go.church.to/now
11:00

Worship led by Dan
Andrew will be preaching on the Genesis Flood (part 5 of O.T. series)

12:15
Gathering on Zoom for fellowship
Tuesday Homegroups
| Time | Homegroup | Location |
| --- | --- | --- |
| 7:30pm | Downtown East | meeting online |
| 7:30pm | Downtown Central | meeting online |
Wednesday Homegroups
| | | |
| --- | --- | --- |
| 8:00pm | Northwest | meeting online |