Women's Christmas Social & Men's brunch next weekend
Last Sunday's sermon: "Remarkable Stories of Fulfilled Prophecies"
Three remarkable stories of how God kept his promises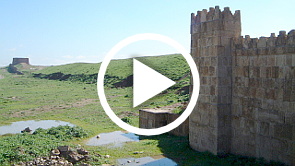 Remarkable Stories of Fulfilled Prophecies
Women's Christmas Social next Friday evening
Come and enjoy a festive evening together
We will nibble on mince pies and mulled wine (non alcoholic and raisin-free options will be available!), spend some time remembering the amazing implications of Jesus coming to earth, and have fun with a clothing swap. Invite your friends!
$5 suggested contribution for refreshments.
Details:
Date:
Time: 07:30-10:00pm
Place: Location Suchiththa & Ruth's

(Ossington & Dupont - 10min walk north of Ossington subway)
Men's Brunch next Saturday
Guest speaker: David Campbell
All Newlife men are welcome!
Suggested contribution: $5
Open to all men who come to Newlife, this is a great opportunity to build relationships and grow as men.
Details:
Date:
Time: 10:30am-12:30pm
Place: Dan & Heather's (St. Clair & Dufferin)
64 Earlsdale Ave
Save the Date
Don't forget to put these exciting events in your calendar
Check out the planning calendar here
Facebook and Twitter
---
This Sunday
This Sunday morning we're at our regular location, St Joseph's College.
 
Meeting at St Joseph's College, see here for directions
10:30–10:50
Pre-service Prayer Meeting
11:00

Worship led by Ruth, Oksana, Dan, Mark
Andrew will be preaching

12:30–1:30
Refreshments
Tuesday Homegroups: Everyone is welcome
More about homegroups: here
Wednesday Homegroups