Andrew Fountain - Open your mouth wide, and I will fill it

---
Sermon notes - Open your mouth wide, and I will fill it
Hebrew poetry places a great value on symmetry

Often what is most important is put right in the middle of the symmetry
The Book of Psalms
Book 1
1–41
Book 2
42–72
Book 3
73–89
Book 4
90–106
Book 5
107–150
The Psalms are divided in the Bible into 5 books.

The middle book is book 3, which is Psalms 73–89
The Middle book of Psalms
| | | | | | | | | | | | | | | | | |
| --- | --- | --- | --- | --- | --- | --- | --- | --- | --- | --- | --- | --- | --- | --- | --- | --- |
| 73 | 75 | 75 | 76 | 77 | 78 | 79 | 80 | 81 | 82 | 83 | 84 | 85 | 86 | 87 | 88 | 89 |
The central Psalm in this central Psalm is 81

The fact that they are in the centre I don't believe is an accident.
I should say that I found this fact from an article by Robery Godfrey, president of Westminster Seminary, one of the world's leading centres of Bible scholarship.

Right in the centre of the central Psalm, in the central book is this promise:
Psalm 81:10 & 16
I am the L

ORD

your God,
who brought you up out of the land of Egypt.
Open your mouth wide, and I will fill it.
I would feed you with the finest of the wheat,
and with honey from the rock I would satisfy you.
How can we take these amazing promises and apply them to us.

This is the challenge this morning
So let's look at the whole Psalm:
Psalm 81
For the music leader; in the gittith style; by Asaph.
Sing out in joy to God our strength!
  Shout out to the God of Jacob!
Lift up a song; sound the tambourine,
  the beautiful harp, and the ten-stringed instrument!
Blow the horn at the new moon,
  at the full moon, when our festival begins.
For it is a decree for Israel,
  a rule of the God of Jacob.
He made it a regulation in Joseph
  when he went out against the land of Egypt.
 

I

listen

to a voice I had not understood:  

"I relieved his shoulder of the burden;
  his hands were freed from the basket.
In distress you called, and I delivered you;
  I answered you from a dark thundercloud;
  I tested you at the waters of Meribah. Selah
 

Listen

, O my people, while I speak earnestly to you!
  O Israel, if you would but

listen

to me!
There shall be no other god among you;
  you shall not bow down to a foreign god.
I am the

Lord

your God,
  who brought you up out of the land of Egypt.
  Open your mouth wide, and I will fill it.
But my people did not

listen

to my voice;
  Israel would not submit to me.
So I gave them over to their stubborn hearts,
  to do what seemed right to them.
 
If only my people would

listen

to me,
  that Israel would walk in my ways!
I would soon subdue their enemies
  and turn my hand against their foes.
Those who hate the

Lord

would cringe toward him,
  and they would be permanently humiliated.
I would feed you with the finest of the wheat,
  and with honey from the rock I would satisfy you."
based on NET Bible with some changes by amf
---
The introduction tells us it was part of a feast (but we are not 100% sure which one, maybe Feast of Tabernacles)

We are told to sing and shout out as loud as we can!
How come people can do it for a sport's team but not for God?
Let's shout Jesus now!

The Psalm moves into a different phase at the end of v.5

The focus is on the word Listen which in Hebrew is Shema and means to listen and obey

God is pleading with his people
reference to the Shema

Jews would have regarded it as the central statement of faith of Judaism
Deu 6:5–6 the Shema
Listen (Shema), Israel:
The Lord is our God, the Lord is one!
You must love the Lord your God
  with all your mind,
  with all your being,
  and with all your strength.
This Psalm is calling them back to it!

This central book of the Psalms seems to be about the nation failing and being taken into captivity
What has gone wrong, they ask? God heard us in the past
God answers—I'm still here, and longing to bless you. But you have to listen…

What does it mean to listen?

Same word to listen and to obey
Not Listening!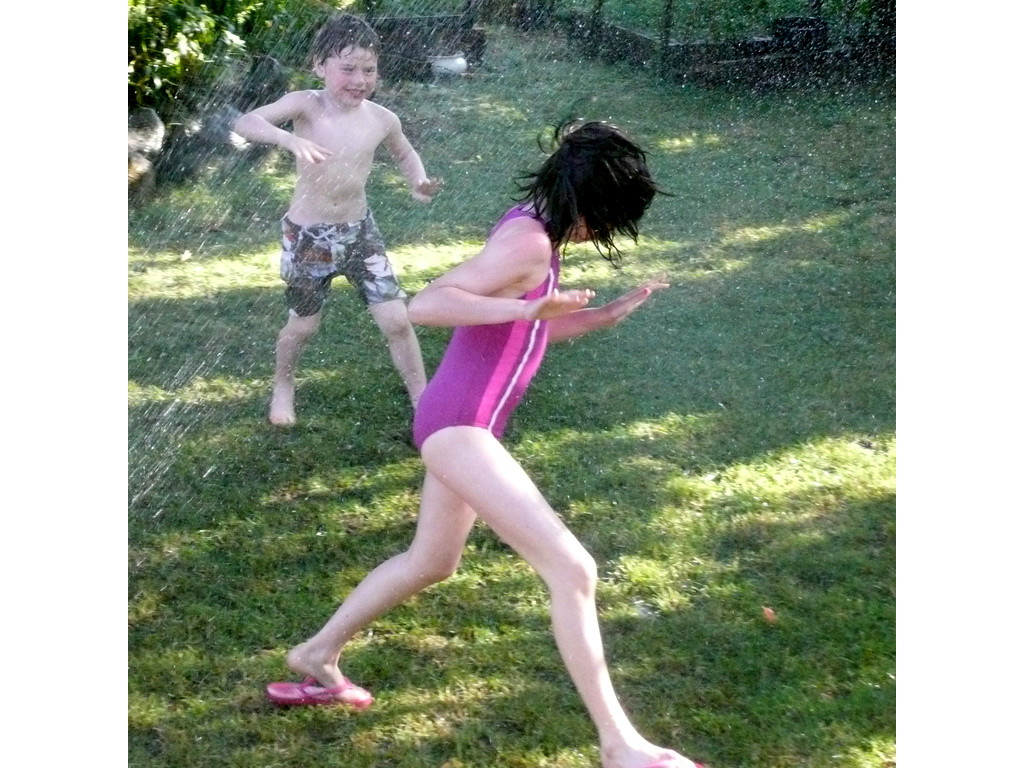 Image source: Michael Newton
I read a story about a woman who was visiting a friend, and the kids were playing outside with a sprinkler…
"My kids seem to have a hearing problem, Lois," she sighed, wearily.

Since I knew that she had studied some Hebrew, I commented, "You know, actually, what I think your kids have is a shema-ing problem."

One more example:
Deuteronomy 11:13
So if you faithfully obey the commands I am giving you today—to love the

Lord

your God and to serve him with all your heart and with all your soul (NIV)
literally:
So if you Shema Shema the commands I am giving you today—to love the

Lord

your God and to serve him with all your heart and with all your soul
Psalm 81
So what does he promise if you "hear" him?

The image is of a baby bird
Open your mouth!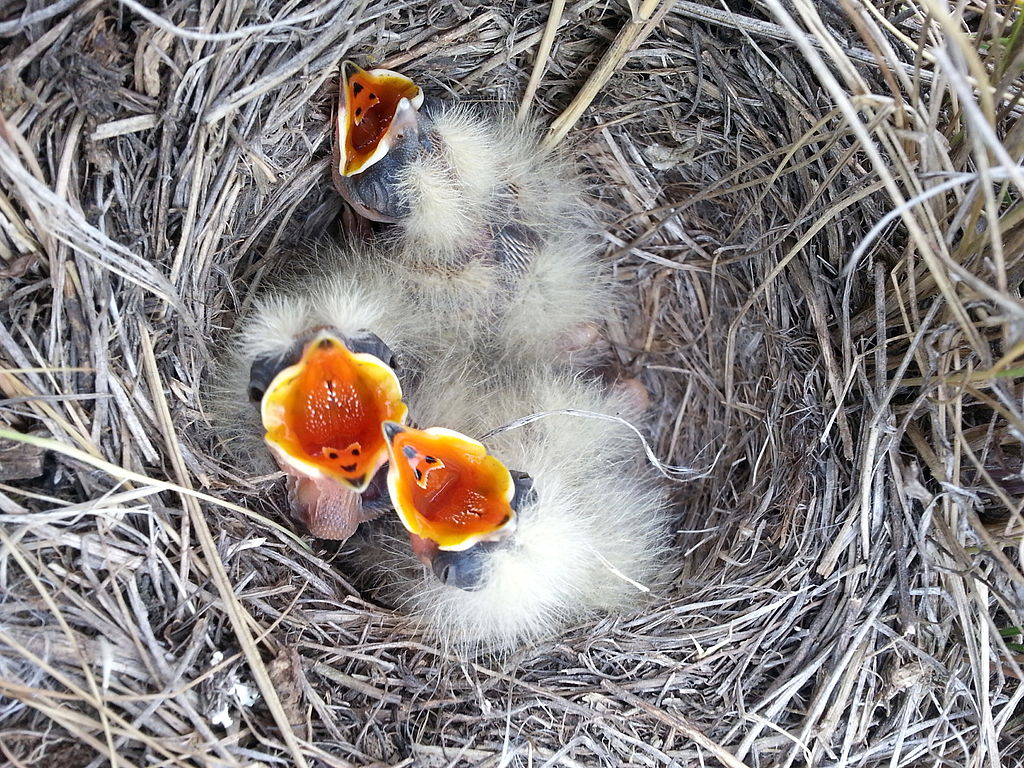 Image source: Kati Fleming
Precious words to George Müller

Opened a home for orphan children living on the streets in the early 1800s
Should he expand?

He did, and God provided all the money, educating and providing for 30,000 children
nearly 3 million pounds

"Note that Müller did not rip this verse torn and bleeding from its context."

The core message:

Obey God and he will deeply satisfy you
Problems:
Is this about works?
It this not the wrong motivation?
Why does God not force us to listen so he can bless us?
Is this an "Old Testament idea"
Works: We get hung up on the "works" issue.

If God asks us to do anything, we say it's works.
This is not about achieving salvation, it's about stepping out in faith and growing in maturity
Jesus said "follow me", "count the cost"
"Just because you don't have to do anything, doesn't me there isn't anything to do." —Bill Bain

Motivation: We can sound very spiritual and say, "I don't want to listen to God for a reward, I just want more of him"

But he has made us and he knows what we need to be deeply satisfied
It is he who is satisfying us, whether directly with himself, or indirecty through other things

Force: God wants to develop our maturity, just like a parent training a child to make good choices.

He wants us to choose freely to love him, not because we are forced

Old Testament? The most faithful of the churches written to in Revelation was in Philadelphia

Rev 3:8f: "I know your works. Behold I have set before you an open door which no one is able to shut.

I know that you have but little power, and yet you have kept my word…

[your enemies] will learn that I have loved you. Because you have kept my word… I will keep you from the hour of trial…"

He then promises them a crown, and that he will write his name on them.
Problems with hearing God
How do I what God is saying?
Guidance is so hard—how do I know what I should be doing?
Mary vs Martha —how do we sit at his feet?
God is pleading with you now: Read my words!
He is pleading with you to give you the opportunity of being satisfied by him
Will you open your mouth wide?
What God is saying: usually this is not our problem

Most of us know very well what God wants us to do
The problem is doing it!

Mary: It was not that she was in his presence—so were the pharisees.

It was that she was listening to him
We have Jesus's words right here in the Bible
If you want to be a Mary, you need to be regularly sitting at Jesus' feet and listening to him!
Updated on 2015-12-07 by Andrew Fountain
Login to post comments

53 downloads

2 plays