Andrew Fountain - Loved by God

---
Full sermon notes - Loved by God
"Cone Of Shame"; by avrene, on Flickr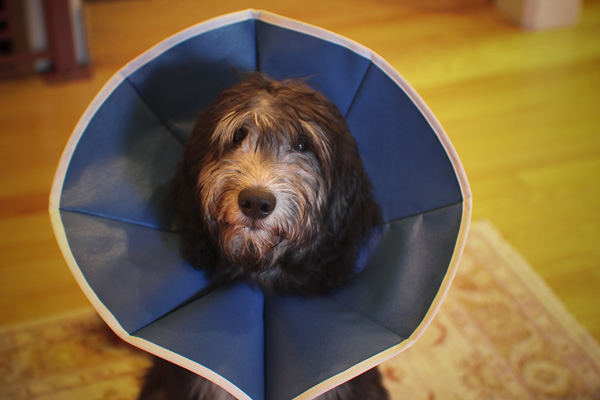 Where does shame come from?
No Shame: Genesis 2
Man and woman were created perfect with no shame
The man and his wife were both naked, but they were not ashamed.
Shame: Genesis 3
Then the eyes of both of them opened, and they knew they were naked; so they sewed fig leaves together and made coverings for themselves.
Then the man and his wife heard the sound of the

Lord

God moving about in the orchard at the breezy time of the day, and they hid from the

Lord

God among the trees of the orchard.
But the

Lord

God called to the man and said to him, "Where are you?"
The man replied, "I heard you moving about in the orchard, and I was afraid because I was naked, so I hid."
Have you ever heard of an animal that is ashamed to be naked
But shame is something we feel very easily
Answers to Shame:
Boost your

self esteem

yes, but how?

Repeat 100 times a day

"I am a wonderful person. I am very gifted and it is an honour to be my friend."

But the problem is that I know I am a mess
Underneath I am a dirty dog
A muddy dog is a happy dog! by Iáin Aléxander, on Flickr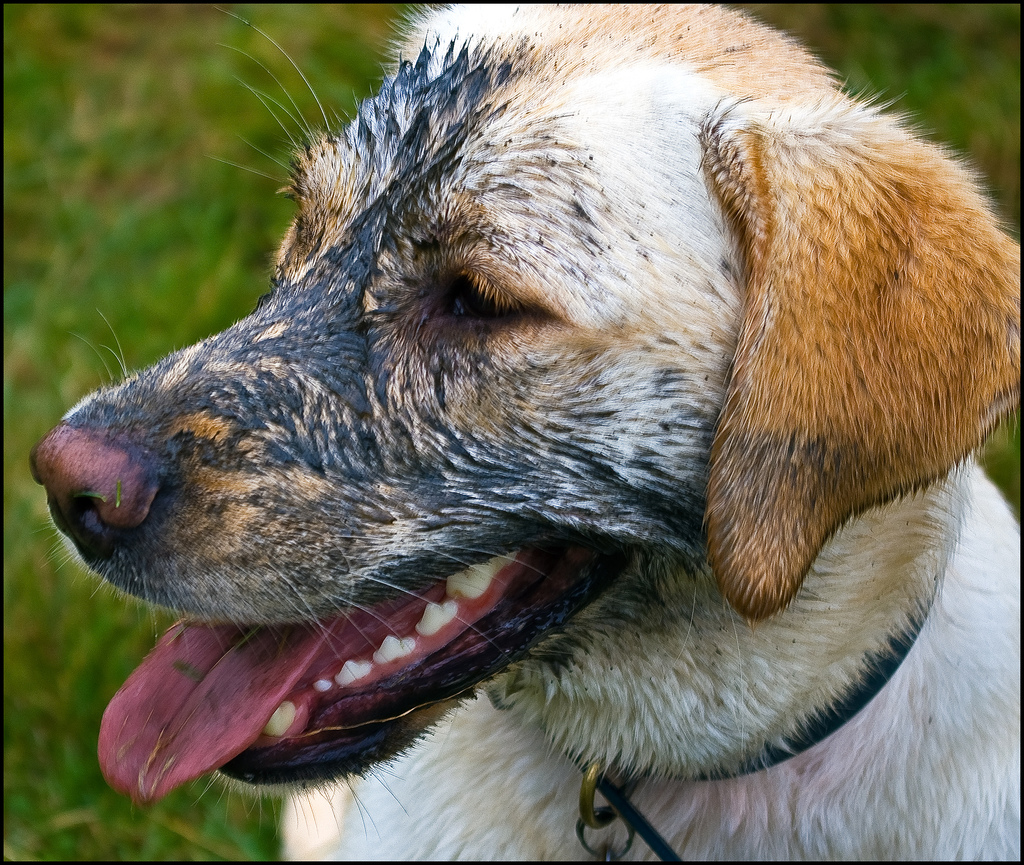 1. God loves me through Jesus
God's love for me is unconditional!
He looks at me but sees Jesus instead
What's the problem?
I am still a dirty dog, a miserable failure
It is now covered up and hidden
But is is still true
I am loved, but please don't look too closely!
2. God loves beautiful me
God loves me and now I am under grace, so I can never fail
I just enjoy being the new beautiful person that I now am
I don't disappoint God because now he doesn't demand anything from me!
What's the problem?
I am in denial
Of course I mess up, and we know that God is never pleased with bad stuff, even though he has forgiven us
I can maintain it until something happens that shows what a sham I am
Andrew Crashed
3. God really does love me!
God sees looks right through you and sees the core "you" and loves you.
He sees your failures, but they are nothing compared with how much he loves you.
He does care about the mess but loves you far more
He is sometimes does not like what you do, but his love is 100 times greater
Jesus and Peter
Wanting to call fire down from heaven on the Samaritans
Incident at Jesus' transfiguration
Asking for a promise that he could have the best seat in the kingdom
Ordering Jesus not to go to Jerusalem
Cutting off the hight priest's servant's ear
Boasting that he would be more loyal than

all the other disciples

Did Jesus love him?
Jesus loved Peter
He didn't ignore his failures
But his love was 1000 times greater
Satan wants to sift you Peter, but I have prayed for you
He was committed to restoring Peter (and did)
Luke 22:15 Then he said to them, "With fervent desire I have desired to eat this Passover with you before I suffer"
Jesus loved his disciples passionately
His love for them was so real
When he was arrested—"leave these alone, its me you want"
Ephesians 3
For this reason I bow my knees before the Father,
from whom every family in heaven and on earth is named,
that according to the riches of his glory he may grant you to be strengthened with power through his Spirit in your inner being,
so that Christ may dwell in your hearts through faith—that you, being rooted and grounded in love,
Ephesians 3 cont'd
may have strength to comprehend with all the saints what is the breadth and length and height and depth,
and to know the love of Christ that surpasses knowledge, that you may be filled with all the fullness of God.
Now to him who is able to do far more abundantly than all that we ask or think, according to the power at work within us,
to him be glory in the church and in Christ Jesus throughout all generations, forever and ever. Amen.
Talked in the last few weeks about loving one another
This is where it must flow from
It did for Jesus (This is my beloved Son)
Otherwise we will be operating in deficit
Hudson Taylor (a few weeks ago)

This is what transformed his life and ministry One with Christ
Look to Jesus
…looking to Jesus, the founder and perfecter of our faith, who for the joy that was set before him endured the cross, despising the shame, and is seated at the right hand of the throne of God.

Heb 12:2
Updated on 2011-10-25 by Andrew Fountain