Andrew Fountain - I can do all things through Christ who strengthens me

---
Full sermon notes - I can do all things through Christ who strengthens me
I can do all things
Image source: Newlife
I'm going to shock you.

I have three points beginning with P today

You'll probably think that I'm turning into some old-style preacher who following a formula of 3 points and cute titles, but It was an accident. Please believe me! I didn't plan it this way!
All things through Christ
"I can do all things through Christ who strengthens me."
The Problem
The Passage
The Power
Everyone who answers a question will get one of these

Actually everyone here is going to get one
But if you answer a question you get one sooner.

First let's look at the verse and you tell me what the problem is with it?
1. The Problem: Blank cheque?
Seems too good to be true—a blank cheque!
Are there any limitations or qualifications?
What is the scope of "all things" ?
We kind of know it doesn't include everything

I want to win the lottery
I want to get 100% perfect grade in all my exams
I want to be married to the perfect spouse within the next year

Two weeks ago after church Anne noticed a patch of fluid on the ground under the front of my van

God please stop this leak
May it be gone by the time we get home
drive home & park. Unload. Already a pool!
is it because I lack faith? should I be able to say "Leak, In the name of God, be sealed up!"
Took it in to be looked at—it was transmission fluid and so much of the pipework had corroded it cost nearly $1,000

That's the "What" but there is also the How?

If you get it, then it will change your life
2. The Passage
---
Philippians 4:10–19
I rejoiced in the Lord greatly that now at length you have revived your concern for me.

You were indeed concerned for me, but you had no opportunity.

Not that I am speaking of being in need,

for I have learned that whatever there is—it's

enough

for me.

I know how to be brought low,


and I know how to abound.

In any and every circumstance, I have been taught the secret of facing

plenty and hunger,
abundance and need.

I can do all things through Christ who strengthens me.
Yet it was kind of you to share my trouble.
And you Philippians yourselves know that in the beginning of the gospel, when I left Macedonia, no church entered into partnership with me in giving and receiving, except you only.
Even in Thessalonica you sent me help for my needs once and again.
Not that I seek the gift, but I seek the fruit that increases to your credit.
I have received full payment, and more. I am well supplied, having received from Epaphroditus the gifts you sent, a fragrant offering, a sacrifice acceptable and pleasing to God.
And my God will supply every need of yours according to his riches in glory in Christ Jesus.
based on NET Bible with some changes by amf
---
The overall context ?

They sent Paul a gift
He wants to explain how greatful he is for it
But ultimately he is not dependent on it ?

v.11–13 lack of resources

v.11 usually translated "content" but that sounds very passive

like snoozing contentedly in front of the TV
He has enough resources for what he wants to do

cf 2 Cor 12:9 But he said to me, "My grace is sufficient for you, for my power is made perfect in weakness." Therefore I will boast all the more gladly about my weaknesses, so that Christ's power may rest on me.

He has enough v.12 repeats it 3 times!! (just so we get the point)

But is our verse just about survival when you don't have much?
No! as we shall see.
Verse 13
literally:
All things I can do,
in him who empowers me.
πάντα ἰσχύω ἐν τῷ ἐνδυναμοῦντί με

Sentence order why?
"in him" —going to be important
"Christ" —implied —often put in to make it read better. Some ancient texts have done the same.

Hand out rest of notebooks now
The "can do"

The New Testament was originally written in Greek, and there are several different words for "can" in Greek
It's very easy now that we have computers to look at how this particular "can" is used

I hope to run a course in the New Year where I show you just how easy it is

This type of "can do" or "could" occurs 29 times in the New Testament, and I'll give you some examples:

This is going to be really critical in understanding it

Mat 8:28 And when he came to the other side, to the country of the Gadarenes, two demon-possessed men met him, coming out of the tombs, so fierce that no one could pass that way.

Mar 5:4 for he had often been bound with shackles and chains, but he wrenched the chains apart, and he broke the shackles in pieces. No one could subdue him.

So this is the same "could" as Paul says "I can do"

Mark 9:17–18 - Someone brought their son to Jesus. He was having seizures, the disciples tried to help and they "could not"

Luke 8:43 And there was a woman who had had a discharge of blood for twelve years, she had spent everthing on doctors, she could not be healed by anyone.

Joh 21:6 He said to them, "Cast the net on the right side of the boat, and you will find some." So they cast it, and now they could not haul it in, because of the quantity of fish.

Jas 5:16 ...pray for one another, that you may be healed. The prayer of a righteous person has great effectiveness.

So some of these are supernatural "can do's" and some are physical "can do's", but they are not just about surviving

Some of them are very active

So when Paul says "I can do all things" he doesn't just mean surviving when he has little

e.g. Paul on Malta (Acts 28)
shipwreck, had nothing, Roman Govenor called Publius's father was sick with fever and dysentery...
3. The Power
All things through Christ
"I can do all things through Christ who strengthens me."
The Problem
The Passage
The Power
But we haven't really addressed the problem yet

example of my problem soldering a cord for recording audio
John 14
Do you not believe that I am in the Father, and the Father is in me?

The words that I say to you, I do not speak on my own initiative, but the Father residing in me performs his miraculous deeds…

I tell you the truth,

the person who believes in me will perform the miraculous deeds that I am doing,

and will perform greater deeds than these, because I am going to the Father…

You will know at that time that I am in my Father and you are in me and I am in you.
This is the key: does not hand over the power, he does it in us
It's not "God give me the cash so I can spend it at the store"

But he comes with you to the store.

This solves the problem of it seeming like a blank cheque
It's not about our agenda powered by his energy
So if things work out differently to how I expect (e.g. audio cord)

I re-thought the problem and realized I could manage without the cord, and it ended up working perfectly.
New Life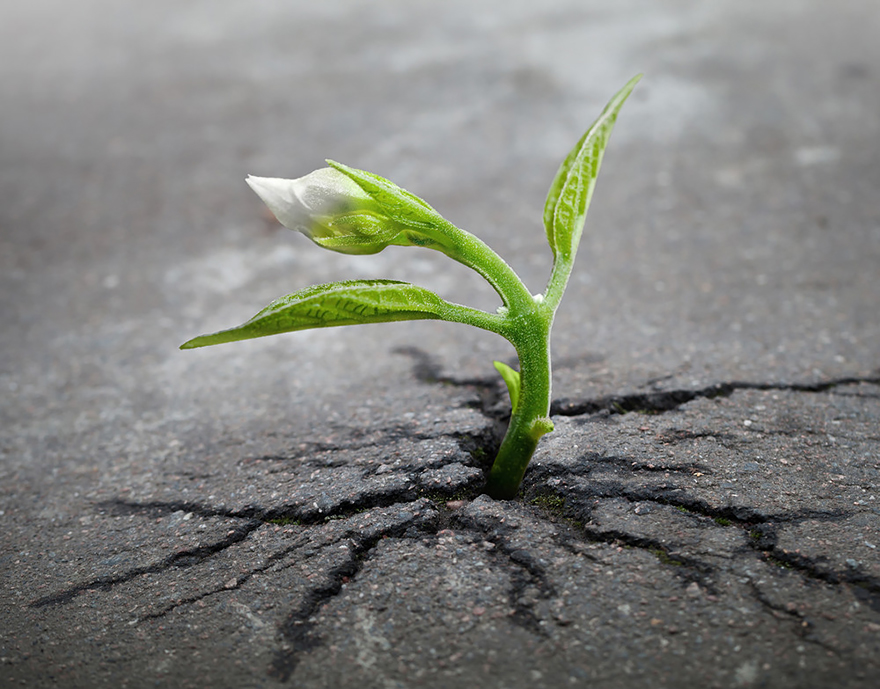 Image source: Reggeli Nesze
What if not a follower of Jesus
Lots of people today claim to be Christians—which simply means a follower of Jesus Christ

Many of them don't act like Jesus at all—they are Christians in name only, not in reality

In fact it is not possible for anyone to act like Jesus in their own strength

But Jesus didn't just teach a new way of life, that was totally unselfish

He made the power available too

This is by the life of God taking up residence in us
And this would give us the ability to love each other unselfishly
Of course the old life is still there...
How to experience Jesus in us
Understand it's about Jesus in us
Practice dependence
Follow
Ask
He is in you—you don't have to make it happen.
This will transform 2015 for you!
Updated on 2014-11-05 by Andrew Fountain